iMessage Not Working? How to Fix iMessage Not Working on iPhone
iMessage is a feature in iPhone Messages app, which is developed by Apple Inc., to send instant messages on Apple devices which are running iOS 5 and later and OS X Mountain Lion and later.
With iMessage, you can send texts, emoji, photos, videos, audio, file, etc. if you are using iPhone in iOS 10 and later, you can even collaborate with other in one conversation, share a favorite music with someone, and decorate messages with stickers and more.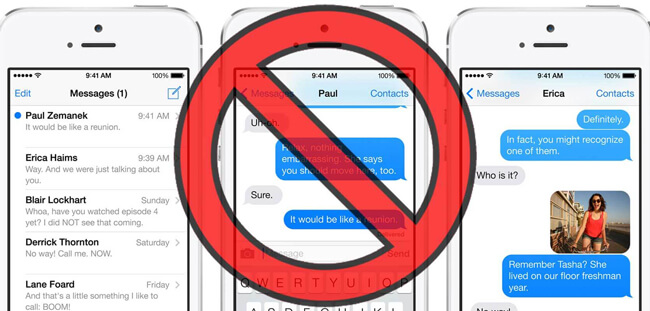 Some of iPhone users might have problems to send iMessages successfully, and then the iMessages will be sent as a text message.
There are some tips you should know to solve problems when iMessages is not working on iPhone like iMessages not sending, or iPhone not receiving texts.
1. Get the Latest Version of iOS
Sometimes the older versions of iOS will be the reason why some of the apps are not working on your iPhone. It is better that you can update the latest version of iCloud on your device to ensure the apps can run correctly.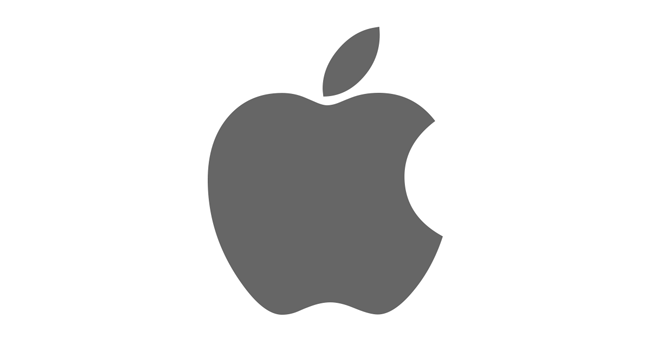 As you probably know, you can check iOS update on iPhone or computer with an iTunes.
Option 1
Launch Settings app on your iPhone.
Go to General > Software Update, and then you can see the latest version of iOS.
Tap Install Now on the bottom of the interface.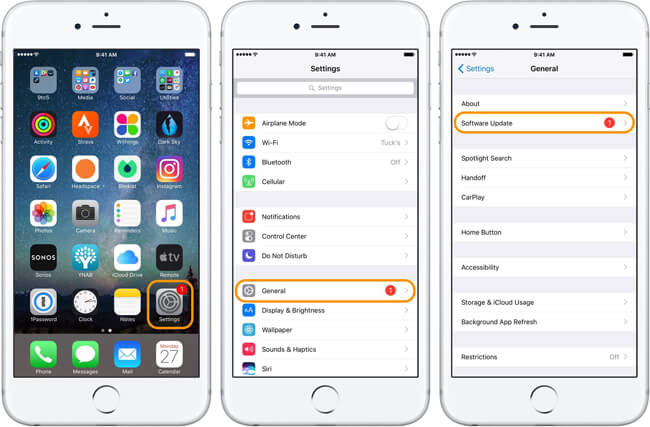 Option 2
Install the latest version of iTunes on your computer and finish the installation.
Connect your iPhone to this computer with USB cable. If it is the first connection between iPhone and this computer, tap Trust on your iPhone home screen once it pops up.
Run iTunes on your computer, and click Device icon when it detects your device.
Click Summary > Check for Update > Download and Update, and then enter your passcode if asked.

2. Confirm Whether You Have Activated iMessage successfully Or Not
You will be demanded to enable iMessage activation before sending and receiving messages between other contacts. You can simply check it through Settings > Messages > iMessage.

If you have activated it successfully, the button besides iMessage is green.

3. Check Your Internet Connection on iPhone
Sending an iMessage requires stable network connection on device. Therefore, you should check the Wi-Fi or cellular data situation if you can't send iMessage correctly.
Go to one of app, which is using network and open it.
Do something to confirm if the internet connection is workable.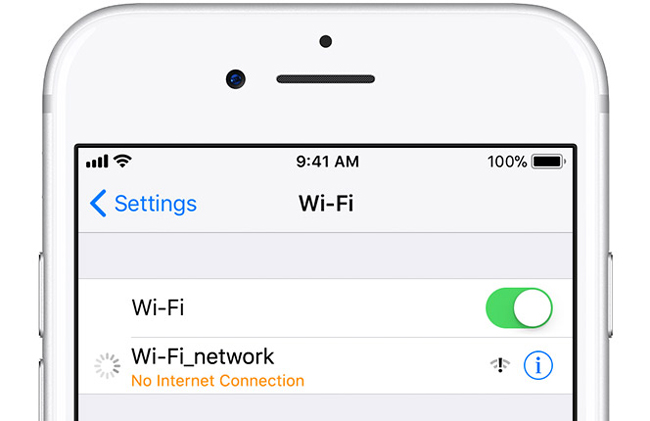 If there is no problem with other apps, keep reading…
4. Restart iMessage on iPhone
Another common to fix most of problems on mobile phone is rebooting.
Well, you can restart your iMessage through above-mentioned activation way to check it:
Go to Settings > Messages > iMessage to disable iMessage on iPhone.
Wait for minutes, and then enable it again in the same way.

5. Reset Network Settings
You might have thought about that there might be some problems on iPhone network settings, so you can use the same rebooting method to solve it if it is the issue.
Go to Settings app.
Find General, and then scroll down to tap Reset.
Tap Reset Network Settings, and then follow the on-screen instruction to enter passcode in the Enter Passcode page.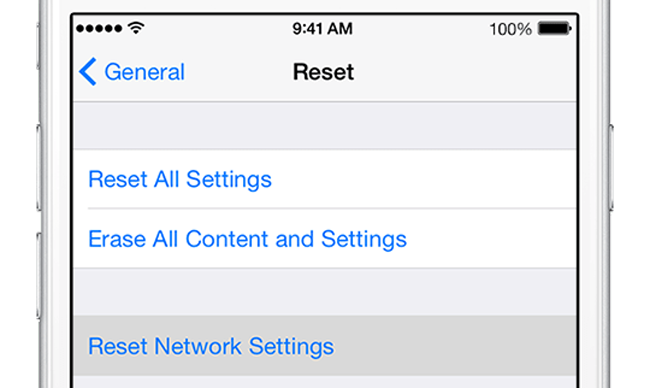 6. Sign Out of iMessage Apple ID and Log In Again
iMessage is using your Apple ID by default to send and receive messages. You can sign out your Apple ID in Message and back in.
Go to Settings > Messages > Send & Receive.
Tap Apple ID on the top.
Select Sign Out in the pop-up window.
Tap Use your Apple ID for iMessage.
Enter your password and tap Sign In.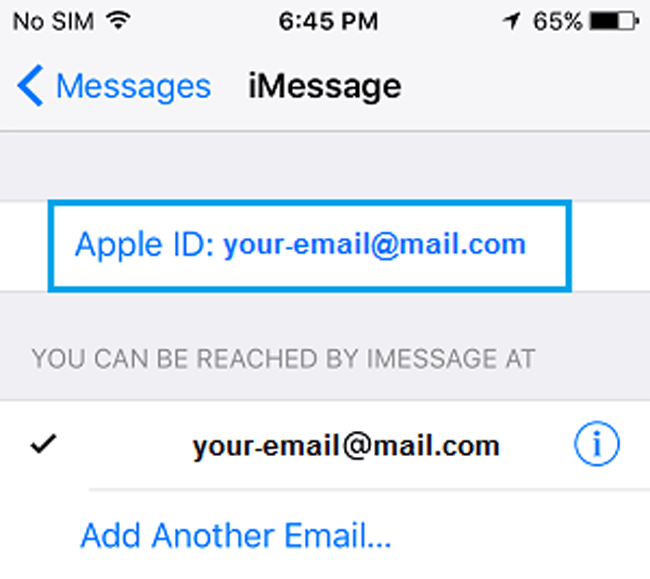 You may also suffer from iMessage Send Failure issue, learn 6 methods to fix it here.
7. Fix iMessage Error on iPhone with FoneLab
There are different issues you will encounter during the process using iPhone, iPad or other apple devices. It is no doubt that you can find the workable methods to solve these problems but they are usually complex to complete.
Therefore,
You need a simple third-party tool, which is called FoneLab iPhone System Recovery to fix iMessage issue within a couple of clicks. You can download and install the software on your computer and then learn below step-by-step instruction to fix your iMessage.
Read more about How to Know if Someone Has Blocked You on iMessage.
Run the program on your computer, and then connect your device to this computer.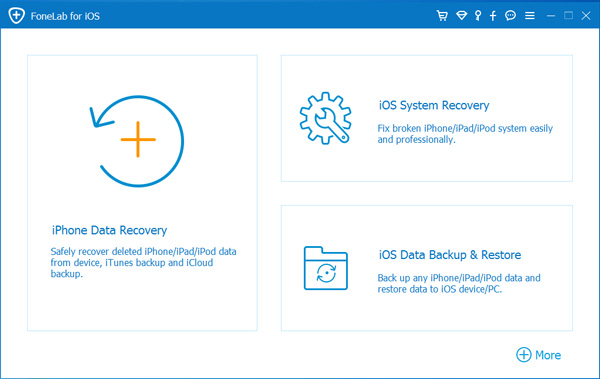 Choose iOS System Recovery on your computer, and then click Start in the window.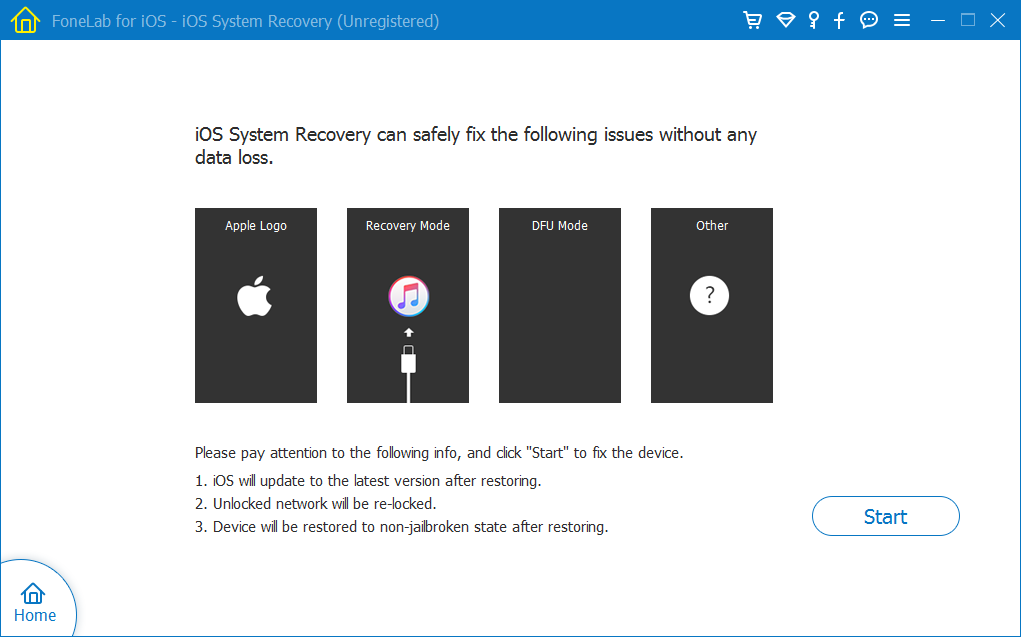 Choose detailed information correctly from the list and click Repair.
Then it will begin to repair your iPhone, please don't disconnect your device from computer until it is done.
FoneLab also helps you to fix other system problems, such as iPhone keeps restarting, stucks in DFU mode, iPad can't slide to unlock, etc.
Apple Inc. release iOS 11 on September 19th, 2017, which enables iPhone, iPad and other iOS device users get more fun from this feature.
There are New iMessage Screen Effects
iMessage can be sent with screen effects so that you can use bubble effects to animate your message bubbles with different expressions. There are different effects that you can choose from, including SLAM, LOUD, GENTLE, INVISIBLE INK and ECHO.
Below is how to send a message with effects.
Open Messages app on iPhone.
Enter a text or attach an image, then touch and hold the Sending button.
ap the Point above the message you want to send to preview the effects.
Tap the Sending button.

Make A Payment to Friends in iOS 10.2 and Later
Each technology aims at building a more convenient and safe digital life. Apple Inc. enables iOS 10.2 users to finish the payment via iMessage from then on.
You can choose a built-in app that works, and then you can transfer money as usually do.
Tap Messages.
Select the App Store icon on the left of the typing box.
Choose the app you want to finish the transfer.
Tap the Sending button.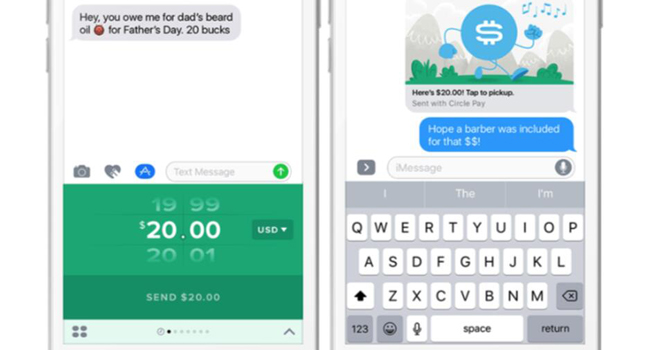 The received money will be saved to your certain payment account directly.
As you can see, there are some many interesting functions in iMessage app, if you want to backup iMessage or recover lost iMessage on iPhone, you can download FoneLab and solve all these problems at once.
Related Articles: