iPhone Won't Turn on After iOS 10/10.3 Upgrade, How to Fix?
"I recently updated my iPhone 6 to 10.3 and it couldn't turn on after the update. I have tried connecting it to a power source, my computer but it doesn't seem to recognize anything. How can I solve this problem? Please help!"
As an iPhone or iPad user who experienced the big iOS software update, like iOS 9, you must know well that every software update can brings us some tough iOS system issues.
For example,
iOS device gets stuck in recovery mode, iPhone black screen, Apple logo, frozen, etc.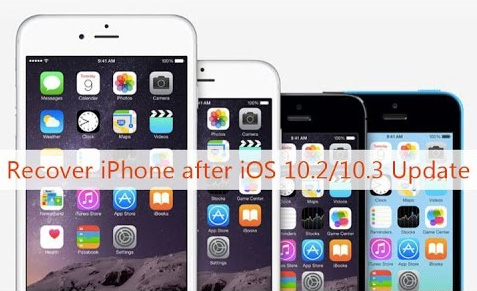 No surprise,
these troubles happened in the lastest iOS 10.3 update again.
This post is going to tell you the reasons that cause the iPhone fails to turn on after an update, and how to fix it if your iPhone won't turn on. Now let's get started.
1. Common Types of iPhone Failure Diagnosis and Solutions
1. Drained Battery
When your iPhone is completely run out of battery, it won't respond to any touch or any attempt to turn on the phone.
Maybe your phone has not enough battery for the whole upgrade process. So the solution is just simply plug it into a power source and leave it for an hour. Your device should be back to life. If not, move on to next trick.
2. iOS Crashed
If your iPhone has plenty of battery, you can consider the reason could be iOS crashed.
So the next step to try to fix the problem is to do a hard reset. For iPhone 6s and earlier, press and hold the Power and Home buttons together for at least 10 seconds until you see the Apple logo. For iPhone 7/7Plus, press and hold Power and Volume Down buttons for at least 10 seconds until you see the Apple logo.
3. Corrupted Firmware
If a hard reset doesn't work, the firmware may has been corrupted. In this case, you need to restore your iPhone.
4. Hardware Problem
If you have tried all above methods, but your phone still can't turn on, there must be something wrong with the hardware. You should take the phone to Apple Store and have a professional test.
You can learn more about how to use FoneLab to fix iPhone blue screen of death.
2. Most Efficient Way to Fix iPhone Won't Turn on after Update
We would like to introduce a very efficient and time saving method to fix your iPhone can't turn on problem. FoneLab iOS System Recovery is the professor of repairing any kind of disabled iOS back to normal. You can download the free trial version to test how it performs.
Download and install the software to your Windows or Mac computer.
Plug your iPhone into the computer after the installation is finished. Choose iOS System Recovery after the software recognizes your device.
The software will detect the connected iPhone is in abnormal state like: Stuck at Apple logo, Recovery mode, DFU mode, Black screen, etc. and it will ask you to click the Start button to get started.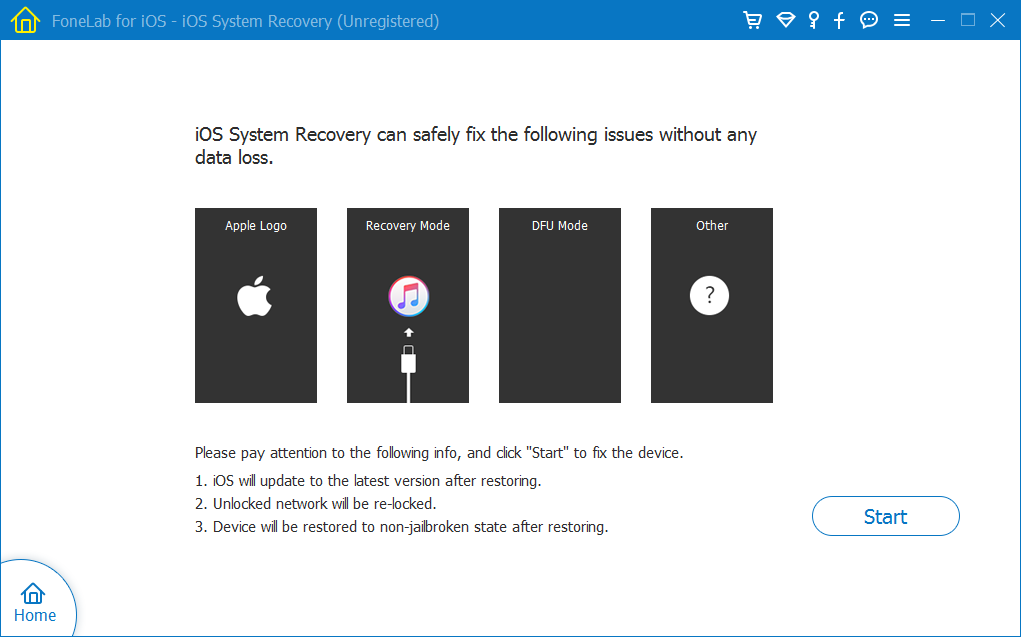 You will be asked you to confirm the information of your iPhone. Click Repair if it is correct, but if not, select the exact information manually before repair. To fix your iOS, the program will download the latest version of your firmware after detecting your current iOS version.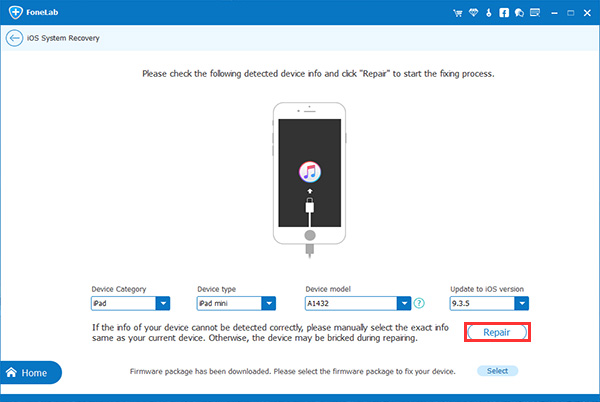 It will download plugin to repair the corrupted system and fix it to normal. It can take some time to complete, please do not disconnect or operate your device during the download process.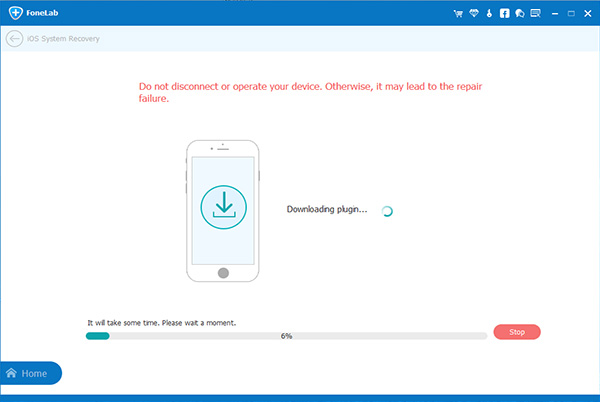 After the process is complete, I believe that your iPhone is turned on and works properly now. You can also use it to fix iPad stucks on Apple logo and more iOS disabled problems.
Last but not least, please remember to backup iOS data before upgrading or jail-breaking your device.
If you want to know how to unlock disabled iPhone, please check this post.
Related Articles: