How to Fix iMessage Activation Error
"I want to use iMessage on iPhone, I know I should activate it by setting. But iMessage activation failed. I don't know what happens, it is really annoying me about this. Anyone can tell what's wrong with my iMessage and how can I fix it?"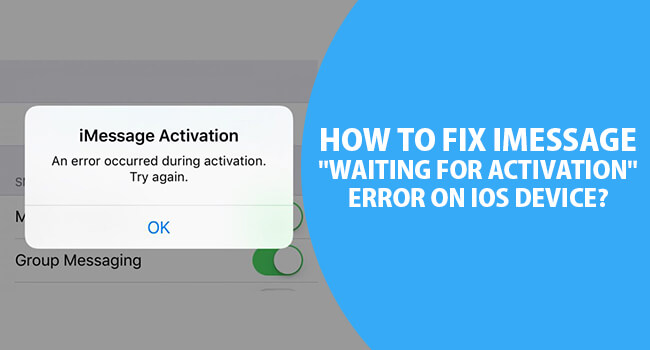 Using iMessage is a convenient and interesting way to send and receive text or multimedia messages from friends, colleagues, family, etc.
Activate iMessage on iPhone is a quite easy job. Below is the clear instruction.
Step 1. Find Settings app on iPhone home screen.
Step 2. Scroll down to get Messages.
Step 3. Tap the button next to iMessage on the top of the interface.
Step 4. It shows you an alert that Your carrier may charge for SMS messages used to activate iMessage.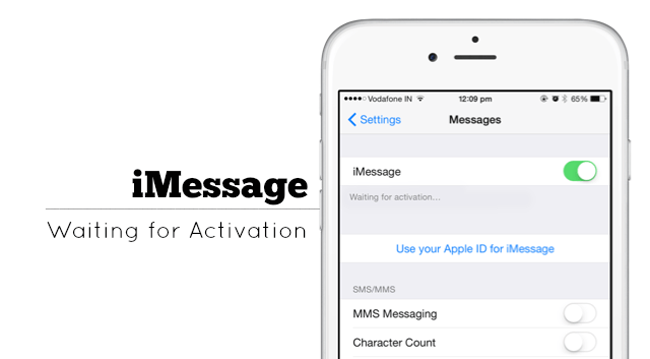 Some iPhone or iPad users might have encountered that there are some problems when you are activating iMessage on iPhone.
There are 4 usual alerts to show you that iMessage activation failed.
Waiting for activation
Activation unsuccessful
An error occurred during activation
Could not sign in, please check your network connection
No matter which situation you are facing up, there some tips you can try to solve iMessage won't activate problems.
First, you should make sure that you turn on the cellular network or Wi-Fi connection. Otherwise, your iMessage will be sent instead of text message.
FoneLab also helps you to fix other system problems, such as iPhone keeps restarting, stucks in DFU mode, iPad can't slide to unlock, iPhone messages crashing, etc.
That's all.
Let's download and have a try now!
Free Download
Free Download
Related Articles: