Fix Abnormal iPhone Now
Recover your data from iPhone to computer easily.
How to Fix iMessage Activation Error
I want to use iMessage on iPhone, I know I should activate it by setting. But iMessage activation failed. I don't know what happens, it is really annoying me about this. Anyone can tell what's wrong with my iMessage and how can I fix it?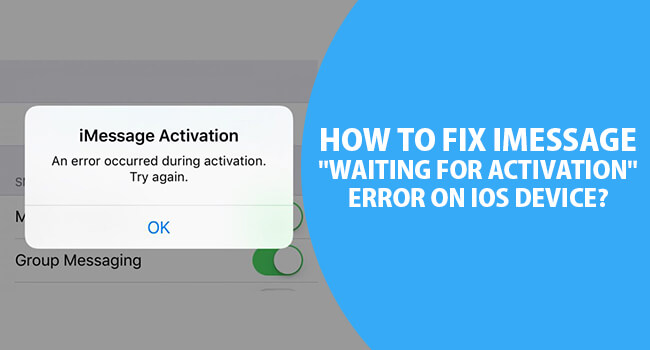 Using iMessage is a convenient and interesting way to send and receive text or multimedia messages from friends, colleagues, family, etc.
Activate iMessage on iPhone is a quite easy job. Below is the clear instruction.
Step 1Find Settings app on iPhone home screen.
Step 2Scroll down to get Messages.
Step 3Tap the button next to iMessage on the top of the interface.
Step 4It shows you an alert that Your carrier may charge for SMS messages used to activate iMessage.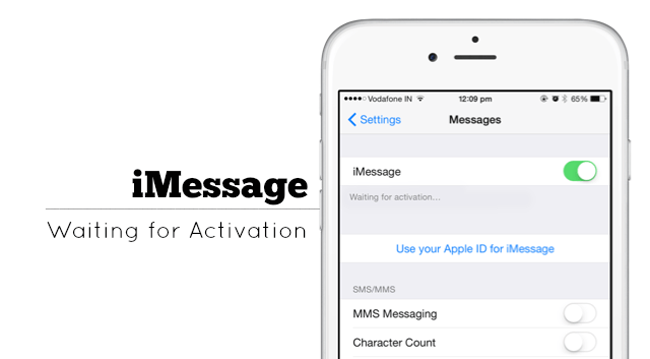 Some iPhone or iPad users might have encountered that there are some problems when you are activating iMessage on iPhone.
There are 4 usual alerts to show you that iMessage activation failed.
Waiting for activation
Activation unsuccessful
An error occurred during activation
Could not sign in, please check your network connection
No matter which situation you are facing up, there some tips you can try to solve iMessage won't activate problems.
First, you should make sure that you turn on the cellular network or Wi-Fi connection. Otherwise, your iMessage will be sent instead of text message.
1. Turn off and Restart iMessage
As you probably know, restart device can solve most of the problems on iPhone. Therefore, you can try the same way to activate iMessages on iPhone.
Before we dive into how to do,
There are two options, restart iPhone and restart iMessage.
Option 1. Restart iPhone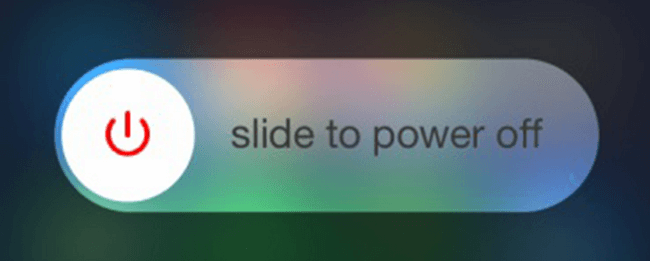 Step 1Press and hold the Power button until the Power off button appears on the home screen.
Step 2Slide the power button on the home screen to turn the iPhone off.
Step 3When the home screen becomes black, press and hold the Power button again until it turns on.
Step 4Send the iMessage again to confirm if it is work now.
Option 2. Restart iMessage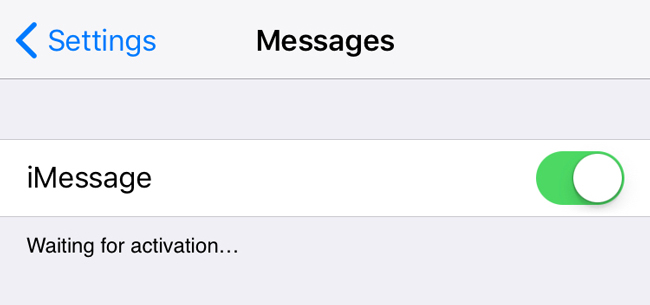 Step 1Open Settings app on iPhone.
Step 2Tap Messsages.
Step 3Switch to turn off iMessage.
Step 4Restart iPhone and then turn on iMessage through Settings > Messages.
2. Check Your Device Settings
iMessage requires a correct date and time settings on iPhone. The automatic time setting is always correct, but accident happens all the time. Therefore, it is worth a try to fix the iMessage activation error.
Below is a demonstration to check your iPhone Date & Times settings.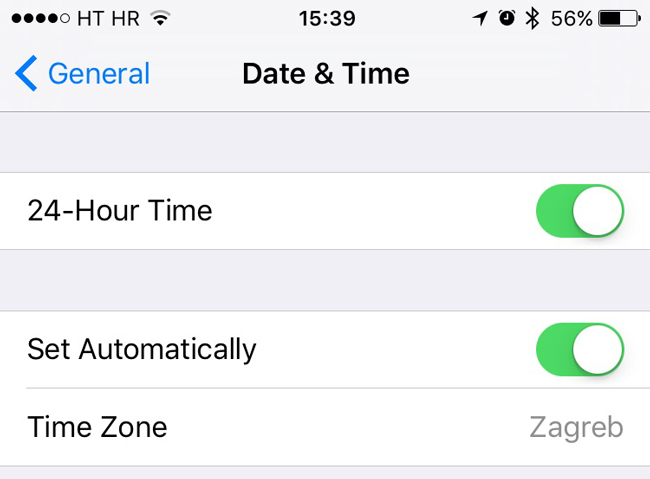 Step 1Launch Settings app on your computer..
Step 2Go to General > Date & Time.
Step 3Make user that if it is the correct time zone. If not, please disable the Set Automatically, and then choose the right one from options.
Set the date and time manually demands that you should have another tool to confirm the exact date and time.
3. Check iOS Version and Update Your iOS Version to the Latest
iOS version also can be the reason cause the iMessage activation unsuccessful. It is quite easy to check if it is the problem.
Step 1Go to Settings > General > Software Update.
Step 2If there is a new version, connect your device to iPhone and Wi-Fi network, and tap Install Now.
Step 3Enter your passcode and begin the updating.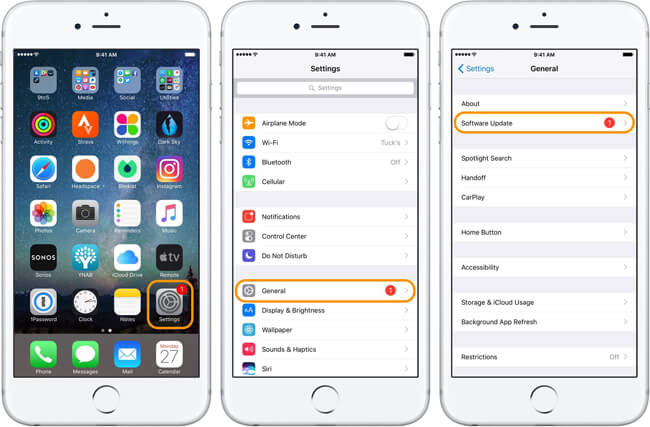 You shouldn't disconnect the updating device from power or Wi-Fi during the process.
4. Contact Your Carrier
The Carrier decides whether you can send and receive the iMessages from other iOS device users. So, it is available to contact your carrier for iMessage activation issues.
Step 1 Contact your carrier to make sure that you can send and receive SMS messages.
Step 2Check if there are any limited conditions with your carrier.
Step 3Confirm if there is iMessage has any block or filter to messages.
5. Remove Restriction Settings for iMessage
The purpose of iPhone restrictions passcode is to lock some certain functions on iPhone. iPhone users always use it as Parental Controls, to hide some songs or movies, and others.
Consequently, iPhone restriction settings also might be a way you can try to fix iMessage error.
Step 1 Go to Settings > General > Restrictions, and enter the passcode.
Step 2 Scroll down to find Accounts.
Step 3Tap Allow Changes to allow users to add, remove or modify accounts in Accounts & Passwords.
Step 4Back to Settings section, disable iMessage through Settings > Messages > iMessage.
Step 5Wait for minutes, and then enable it via the same steps again.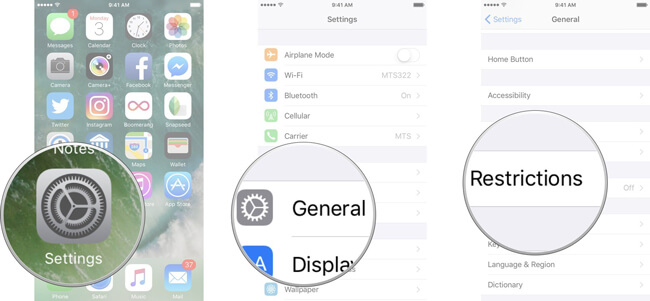 6. Fix Your iOS System Problem with FoneLab iOS System Recovery
The last issue we can guess is that there is something wrong on your device. Sometimes, it makes you can not activate your iMessage as usual.
There is a third-party tool, which is called FoneLab iPhone System Recovery to fix iPhone Error for you. You can follow the on-screen simple instruction instead of some complex process, like iPhone red screen, iPhone frozen, exit DFU mode and more.
Step 1Download and install the program on your computer. There are Windows and Mac versions for options.
Step 2Launch the software on your computer, and then connect your iPhone to computer with USB cable.
Step 3Choose iOS System Recovery, and then click Start.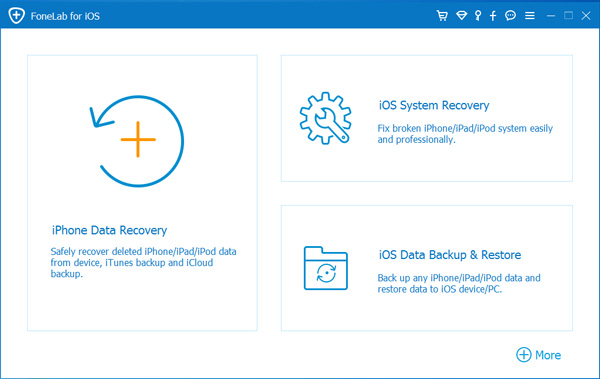 Step 4It will detect your device automatically. Click Confirm to move on if it shows your device is abnormal.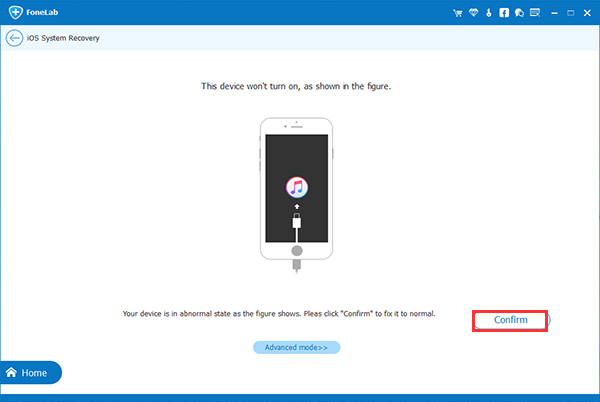 Step 5Choose the information of your device to download the correct firmware, and then click Repair.
After fixing your iPhone to normal, then you can try to activate iMessage again.
FoneLab also helps you to fix other system problems, such as iPhone keeps restarting, stucks in DFU mode, iPad can't slide to unlock, iPhone messages crashing, etc.
That's all.
Let's download and have a try now!