Transfer iOS Data Now
Transfer your data from iPhone to computer easily.
How to Transfer Pictures from Computer to iPad [3 Effective Ways]
An iPad user recently wrote to me. Here is his messages: I am trying to move some photos from my computer to my iPad to make them portable so that I can enjoy these iPad pictuers wherever I am and anytime I want. Thanks for any suggestions!
iPad is great for viewing pictures with its portability and high resolution display. When you have some precious photos on computer, you may want to copy them to your iPad as well to share with your family and friends more conveniently. iTunes is an option to help you do this, but not the best way. If you want to transfer photos in the opposite direction, iTunes is helpless.
Fortunately, there is an iOS data management program out there called FoneTrans for iOS which is powerful enough to transfer images between iOS device and computer.

What's more, it can transfer other files such as music, videos, audio, SMS, PDF and import vCard contacts to Outlook, Gmail, or any external hard drives. A free trail version of the software is now available on its official website, why not get it on your computer and have a try?
1. How to Transfer Photos from PC to iPad through iTunes
The Process of syncing photos from computer to iPad via iTunes is exactly the same in both Mac and Windows, which makes it the most common way to transfer photos to iPad from computer. Check the simples steps as below:
Step 1Make sure that the latest version of iTunes is intalled on your comptuer. Connect your iPad to the computer and open iTunes if it doesn't open automatically.
Step 2Create a folder containing the pictures you want to transfer to your iPad and remember the location of the folder.
Step 3Click over your iPad's icon and select the Photos tab in the list. And then check the box next to Sync Photos.
Step 4Select Choose folder from the drop-down menu. Locate and choose the folder you created earlier which contains images that you wish to transfer over. Click on Apply in the bottom to begin syncing photos from computer to the iPad.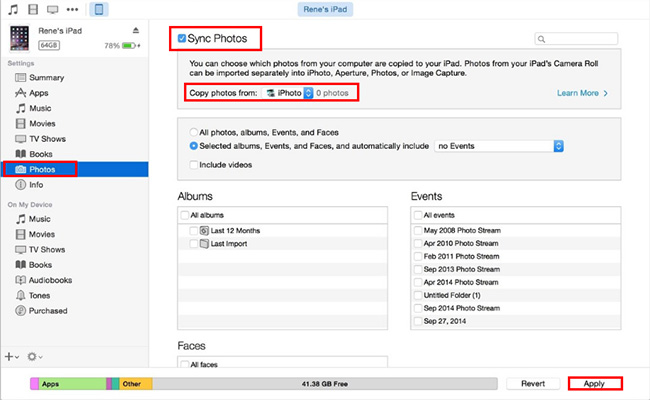 When it's finished, the images will be found in the iPad Photos app as a new album.
2. How to Import Photos to iPad with iCloud
If you don't want to connect iPad to computer, you can try iCloud on your computer without connection. And you have 2 options, using iCloud Photos or iCloud Drive according to your needs.
iCloud Photos vs iCloud Drive
Both of them have the similar steps to move photos from computer to iPad. Below is a demonstration with clear instruction.
Step 1Go to iCloud web page and then log in your iCloud account.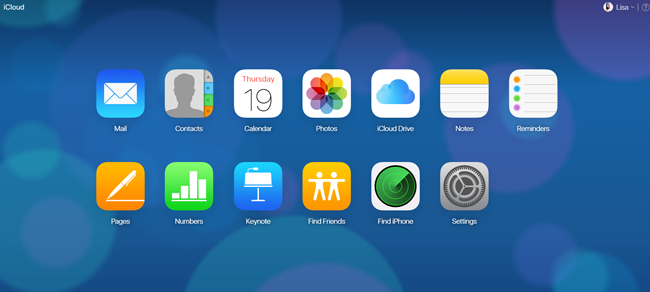 Step 2You can choose use Photos or iCloud Drive to import photos. Then open it and upload the photos to it. Please note that if you want to use Photos, you need to enable My Photo Stream on iPad before.
Step 3Go back to your iPad, and then access Photos or Files app to get what you want.
3. How to Move Photos to iPad with FoneLab iPad Photos Transfer
Step 1Choose the right link above, then download install iPad Photo Transfer on your computer. When the installation is finished , it will automatically open and you should connect your iPad to the computer at this point. After your device is detected, you will see the below interface.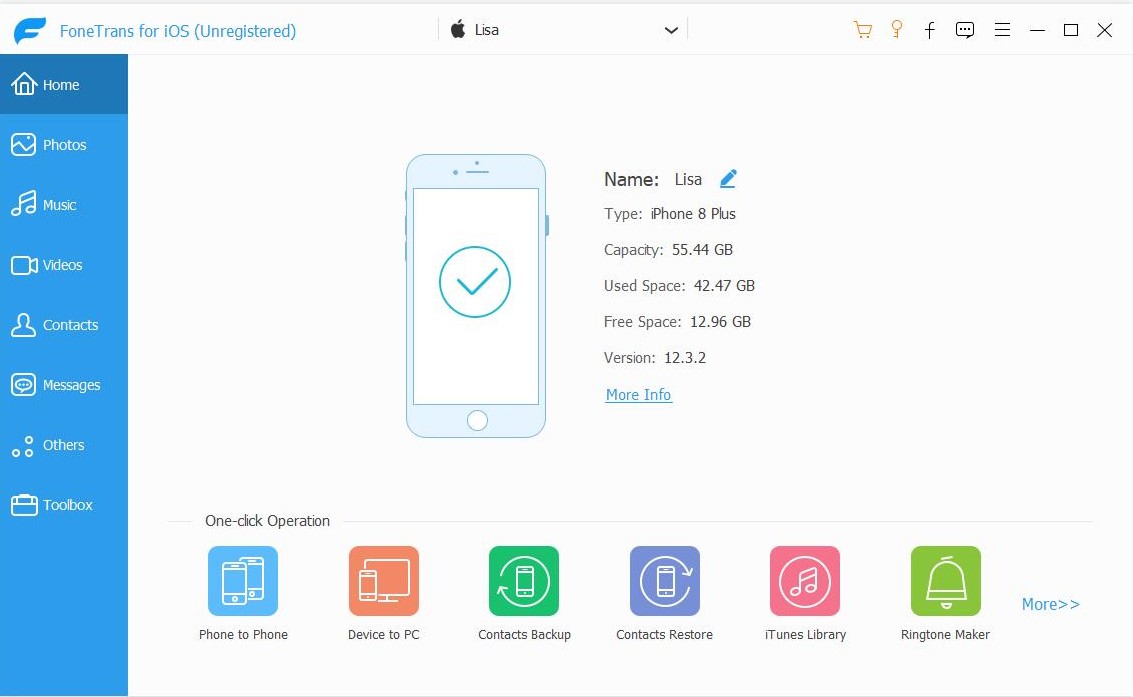 Step 2At the left side pane, you will see the contents includes Photos, Music, Videos, Contacts, Others, and Toolbox. Click Photos and pick the album where you want to add the images to. Click Add on the top and choose items or an entire folder in order to copy photos from PC to iPad.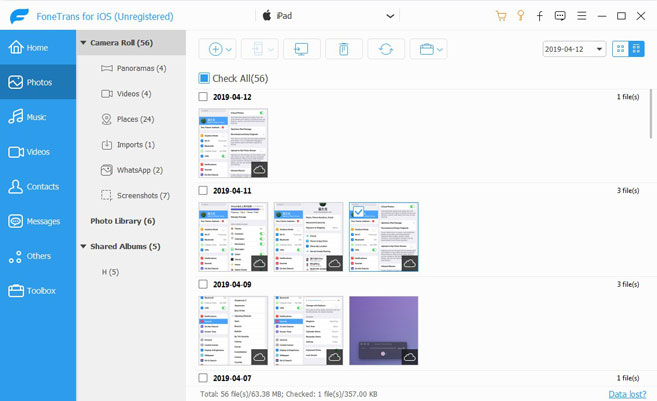 Well, this is the whole process of transferring photos from PC to iPad. If you are also wondering how to transfer photos from iPad to computer, you have come to the right place. With this software, you can transfer photos in both two ways.
Therefore, FoneTrans for iOS is a more comprehensive iOS data management software rather than just an iTunes alternative tool.