How to Transfer Music from CD to iPhone/iPad/iPod
"I got a couple of CDs yesterday and wanted to transfer music from CD to my iPod. How can I do that? Please advise, thanks in advance!"
Nowadays, more and more people prefer to enjoy music with their portable device rather than a CD player. Espcially after Apple produced iPod which has huge campacity, and high sound quality. It's really enjoyable listening to your favorite music when you are walking, riding, or on the go. You can get music from iTunes Store directly, but if you buy a CD, you surely want to import the CD to your iPod. To transfer songs from CD to iPod, iPhone or iPad, you have to rip your CD. The process to get music from your CDs to your iTunes library so as to sync to your mobile iOS device is called ripping. During this process, those songs from the CD will be coverted into digital audio files in MP3, AAC or other formats and then saved in your iTunes library for playback or syncing to your device. In this article, I will show you how to import CD to iTunes, and then sync to your iPod, and how to transfer it to the device with a CD to iPod converter.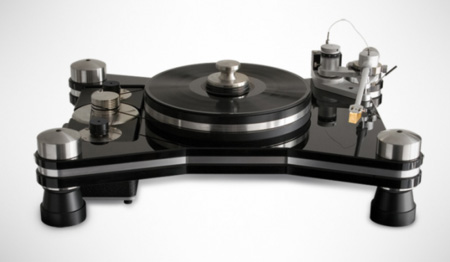 1. How to Add CD to iTunes
Check below steps to import songs from CDs into your iTunes library:
Insert the CD you have into your computer's CD or DVD drive.
Run iTunes on the computer and click the CD button showing at the top left of iTunes. You will see all the CD's contents. Then you can either choose all contents or select certain songs you want to import.
To add the selected songs to your iTunes library, click Import CD near the top right of the iTunes window.
Select your import settings and click OK.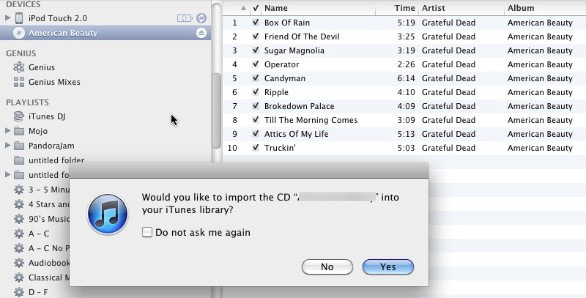 2. Sync to iPod with iTunes
Connect your iPod to the computer and run iTunes.
Click your iPod icon at the upper left on iTunes, and then select Music on left column.Check the box beside Sync Music and choose "Selected playlists, artists, albums, and genres".
Select the album you just copied from CD and then click the Sync button in the bottom.
3. How to Copy CD to iPod with FoneTrans for iOS
After copying CD to iTunes, you can use FoneTrans for iOS to import songs to your iPod. To do this, follow the simple step by step guide as blow:
Download and install the software with above link according to the operation system of your computer. After that, the software will automatically open. Connect your iPod to the computer and you will get: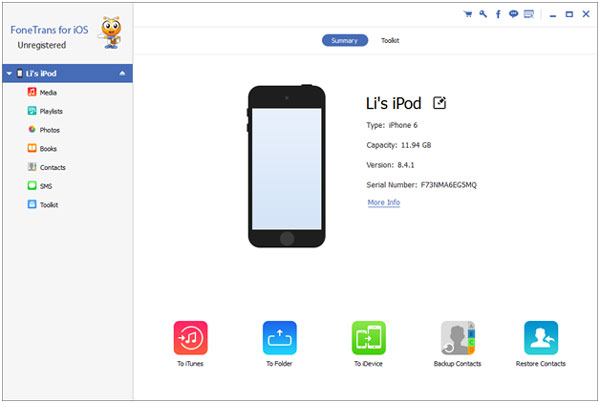 You will have many options like Media, Playlists, Photos, Books, Contacts and SMS listed in the left column. Click Media and then you can see Music, Movies, TV Shows, Music Videos, Podcasts, etc displaying on the top of the window. Select Music and click Add – Add Folder – Select the songs from iTunes library. Then the selected songs will be added to your iPod.

You can now enjoy your music freely on your iPod. With FoneTrans for iOS, you can not only transfer songs which are ripped from CD to device, but also transfer music from computer to iPod, iPhone or iPad. Many things can be done by the software, why not download it and use it as an iTunes alternative even better?
Related Articles