2 Effective Options to Print Out iPhone Messages [2020 Newest]
"I need to print old text messages from my iPhone for a court case, the conversation is extremely long. I wonder how to print from iPhone? I know there is one way though is by taking screen shots of the messages and conversations then upload them to my computer and print them off. However, I think it is too tedious to do like this. Please anyone has a better idea to print out text messages more quickly and keep the messages more neatly? Thanks a lot!"
Whether for legal use like the above user to present evidence in a court case, or simply for archiving purposes, for personal communications as well as for official purposes, the best way to preserve important messages is to take a print of iPhone text messages.

Option 1. Screenshot the Message and Print it Out
But the messages app on iPhone doesn't support Air Print, which means that you can't use Air Printer to print text out directly from iPhone. The convenient way to print text messages from iPhone is to take a screenshot of the SMS and then use any iOS compatible printer to take the print.
Step 1. Screenshot the messages on iPhone
Take screenshot of your messages on iPhone, and choose save them to iPhone album. Open Photos on iPhone, select Screenshots album and tap the one you want to print.
iPhone SE, 5 and earlier: Press Power button on the top and Home button at the same time, then quickly release both buttons.
iPhone 6/7/8: Press Power button on the side and Home button at the same time, then quickly release both buttons.
iPhone X and later: Press Power button on the side and Volume Up button at the same time, then quickly release both buttons.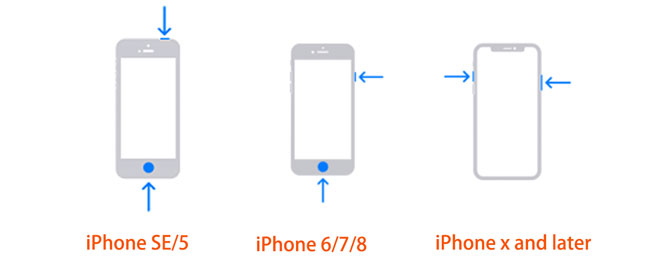 Step 2. Print the Screenshot of Messages
Tap the share icon on the bottom left corner, then print it. You can confirm that your printer supports AirPrint or not from here.
If it supports AirPrint:
Scroll down to choose Print, then select the right printer and then the Print button on the pop-up page. Next, tap Select Printer and choose an AirPrint-enabled printer. Select how many copies and range from the drop-down options and tap Print.
Below are 3 AirPrint-enabled printers introduced for you.
HP Officejet 6600 and Canon Pixma MX432 are most often found in multi-function modes, EPSON WorkForce Pro WP-4010 Network Color Printer is a quality machine intended for the small environment.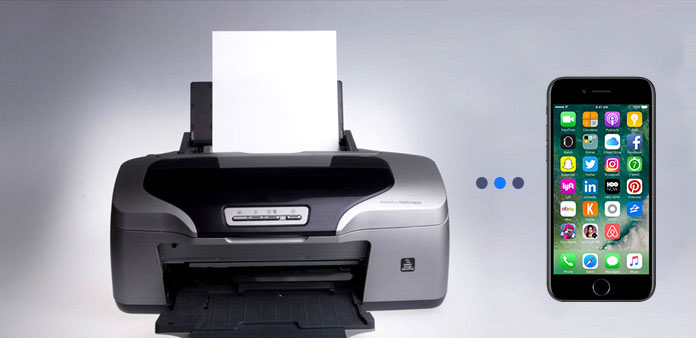 If it doesn't support AirPrint:
First of all, you need to transfer the screenshot to your computer. Here we will introduce 4 ways to transfer photo from iPhone to computer.
How to Transfer Photo from iPhone to Computer
Method 1. Airdrop
Airdrop is a tool specialized for Mac and iPhone users. It allows you to transfer data between them with simple clicks without USB cable connection after enabling the feature on both devices.
Open airdrop on both iPhone and Mac.
Find the screenshot of the messages, tap share icon, then choose airdrop and your Mac to move it.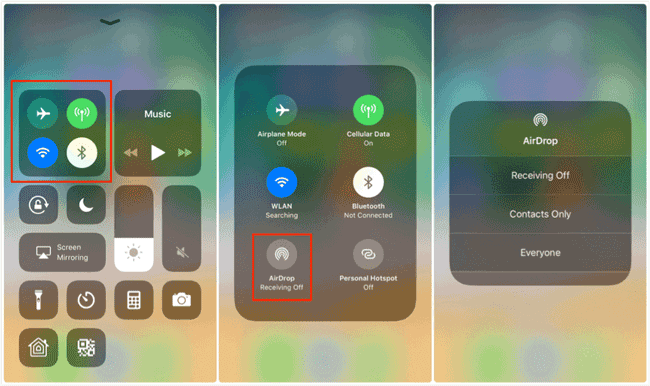 If you don't have a Mac, please move to the next 2 methods work for both Windows and Mac.
Method 2. iCloud
Enable iCloud Photos and My Photo Stream through Settings > [Your name] > iCloud > Photos.
Tap to enable iCloud Photos, then Upload to My Photo Stream.
Open web page and go to icloud.com, then input the account and passcode to log in your account which on your iPhone.
Click Photos after the icon appears, access the screenshot your want and save it to your computer.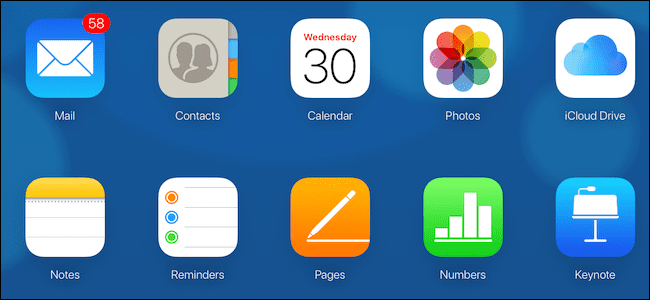 Method 3. USB Cable
This is the initial way to move data between mobile devices and computers.
Connect iPhone and computer with USB cable.
Open My computer > iPhone on Windows or Photos app on Mac to access the screenshot.
Then copy it to computer local folder.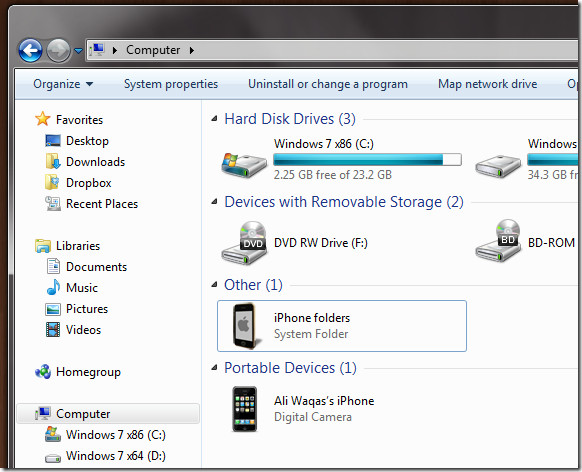 Method 4. HyperTrans
HyperTrans is an ultimate software to help people transfer data between Android, iPhone and computer. Below is how.
Download and install the program on computer. As it has the Windows version only at this moment, you need to launch it on Windows.
Connect iPhone to computer with USB cable, then let the software scan your device.
Click Messages from the left pane, then choose the one you want to transfer and click Transfer button.
As you can see, HyperTrans is a user-friendly and effective tool to move not only messages, but also music, photos and more with simple clicks.
How to Use a Printer
After you finish the transferring process, then you can begin to print it.
Windows:
Access the file you want to print, right-click to choose Print.
Check all the settings and click Print.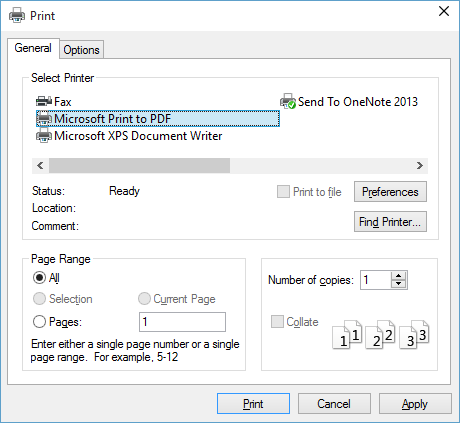 Mac:
Choose the document on Mac, press Command-P or choose File > Print.
You can change how many copies, pages and other settings in the Print Dialog. Click Print.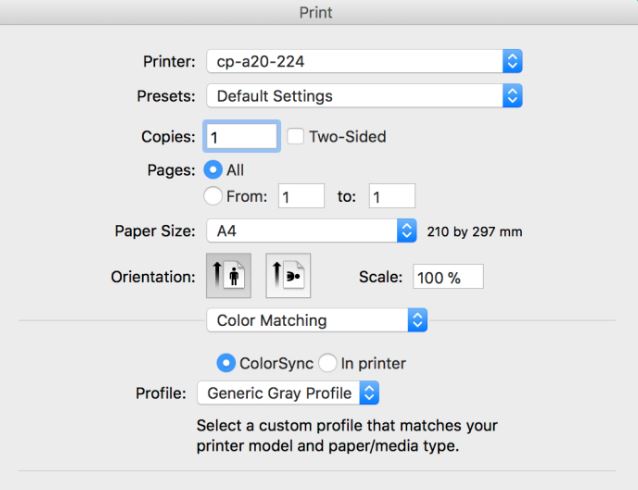 Tips: You can Insert the image to a word or excel if the Print option is not available.
But if you prefer to print the messages directly, the best way to accomplish the task is to install an amazing SMS transfer software.
Option 2. Transfer iPhone Message to computer Directly and then Print it Out
FoneTrans for iOS lets you transfer or copy text messages from iPhone to your computer as a CSV, HTML, or CSV file and then you can print it out in a snap. I will explain how to use FoneTrans for Ios to do this.
First of all, you should know why you choose FoneTrans from thousands of choices.
Key Features for FoneTrans
Backup or export your iPhone contacts into a vCard, CSV file on your computer, Outlook, or Windows Address Book.
Save iPhone messages as an HTML, TXT or CSV file.
Import contacts to iPhone from vCard file, CSV file, Outlook and Windows Address Book.
Add, delete, edit and group iPhone contacts.
Transfer photos, videos, music, SMS, contacts, playlist, movies, and more between iDevice and computer or among iDevices.
Let's move to how to use it to transfer iPhone messages and print it easily.
How to Print Out iPhone Messages with FoneTrans and Print it
Download and install FoneTran with above right link and connect your iPhone to your computer using a USB cable. And the software will automatically open right after the installation is complete. Then you will see the window as below.
On the left pane of the interface, you will see all the contents listed in a column. Click Messages and then you can preview all text messages on your iPhone. Select those you want to print out and click Export to – choose the wanted format (CSV, HTML and TXT file) so as to transfer them to computer. Your SMS will be soon saved to your computer in the position of your choice.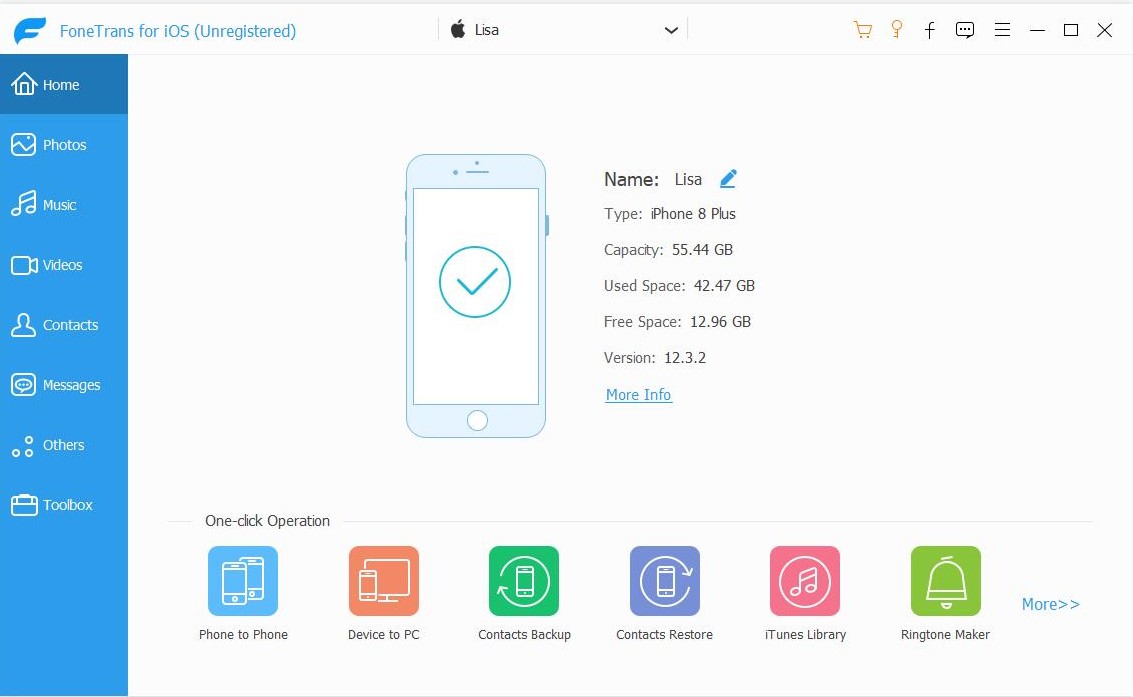 Now find the file you just saved and open it on your computer. You can directly print it out if your computer is already connected to a printer. Otherwise, you should send this message file to a computer which connects to a printer. Press Ctrl + P on the keyboard can start printing.
By using FoneTrans for iOS, you can backup or copy your iPhone SMS to computer. You can also make use of this software as an iTunes alternative to transfer music, photo, contact, document and more between iPhone and computer.
Common-sense Presentation of Messages as Evidence Advice
As some users might need to print out the iPhone messages for court, we can't guarantee you can use the printed messages in a court case successfully although we have showed you the guide of how to do it. Evidence acceptability standards in court vary around the world, so you need to keep in mind that:


Please make sure that the clear date and time on which timezone of the messages were sent or received were showed on your printed messages.
Show detailed information of the sender and recipients.
Includes the attachment, emoji, drawing and more if there are.
Received and read time if you can.
No alter or fake.
That's all. If you have more questions, please leave comments below.
Related Articles: