Recover Android Data Now
Recover the lost/deleted iPhone data including photos, contacts, videos, files, call log and more data from your SD card or device.
4 Ways Available to Find Downloads on My Samsung Galaxy
It sounds like an easy task to find the downloads on your Samsung galaxy. However, you confront problems in finding them since they tend to disappear somehow.
Those files are somewhere on your Samsung galaxy phone indeed. You are just not clear about the location of them, which is vary depending on the nature of the download and the app you use to download. Therefore, here are some steps to find the downloads on your Samsung galaxy.

1. Find Downloads in Notification Panel
If you've downloaded files from the Internet browser, you usually can find them in the Notification panel. The Notification Panel is at the top of your mobile device's screen. It is hidden in the screen but can be accessed by swiping your finger from the top of the screen to the bottom. You can check the file you've just downloaded by tapping on view the files Notification.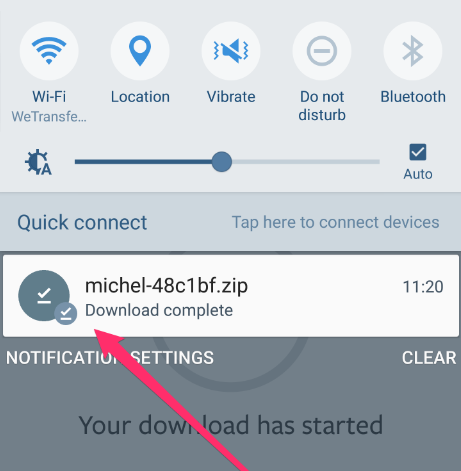 What if view the files Notification is gone? Where can you find your files again? Stay tuned to discover more.
2. Find Downloads in My Files
Samsung galaxy phones come with a file manager named My Files preinstalled. You can find all the files on your phone in it, which will be found right under the folder tilted Samsung.
Note: Files downloaded within a app that allow listening or viewing offline are normally not to be found in My Files.
Option 1
Step 1Back to the home screen, and tap on Apps to open apps drawer, and tap on Samsung to locate My Files .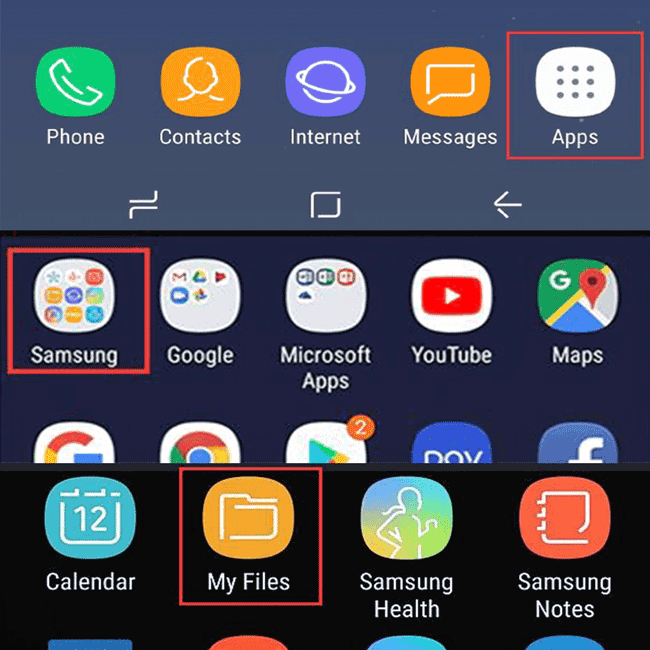 Or try to use the search finder which is at top of the Apps interface by typing 'my files' to find the file manager app.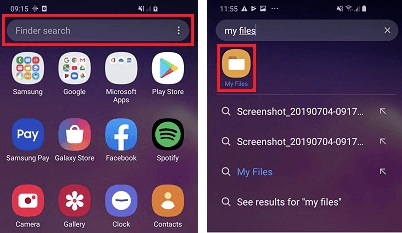 Step 2Open My Files then you will see RECENT FILES. It is the quickest way to find your recent downloads.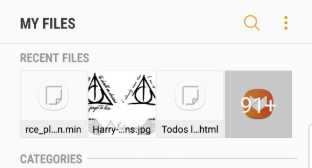 In case that your files are not recent downloaded. Below RECENT FILES there are 6 shortcuts under CATEGORIES those are Images, Audio, Videos, Documents, Downloads and Installation files, and you can try to find your downloads.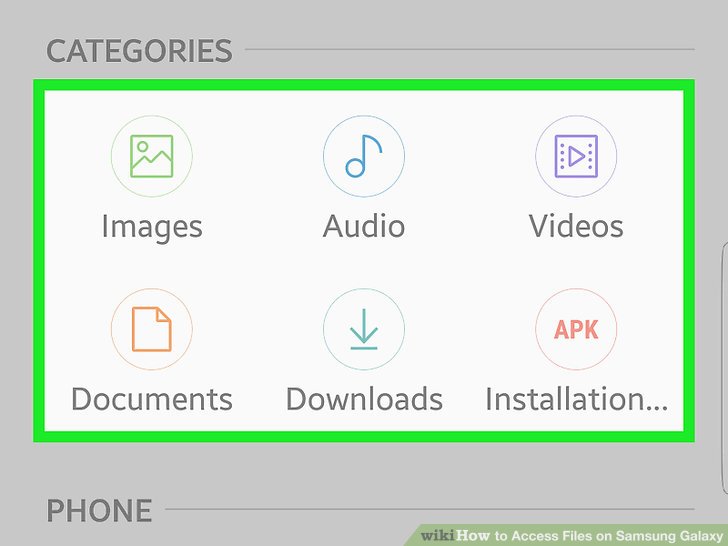 If you've downloaded a picture, for example, then you go to Images or tap on Downloads, and you will see the files you've downloaded. Similarly, if you are looking for a file that is a PDF file type, you need to go to the Documents and move to the Download folder, and you will find the PDF file there.
Option 2
Alternatively, find the downloaded files in Internal storage.
Step 1 Locate and tap on My Files.
Step 2 Go to the Internal storage.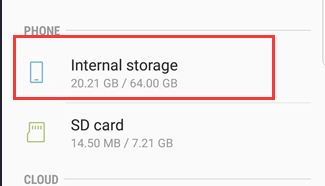 Step 3 Down to the Download folder, and find your downloaded files.
Option 3
The location varies depending on where you have set the default download location. If you have set files to download to SD card, for example, and you are looking for the downloaded files then you should find them under SD card instead of Internal storage.
Step 1 Find and tap on My Files.
Step 2 Go to the SD card.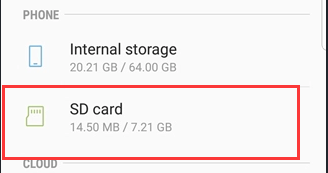 Step 3 Locate download to find your downloaded files.
Option 4
If you know the name or part of the name of the file, you can search for it by using the searching function.
Step 1Open My Files.
Step 2Tap on the search icon at the top right of the interface and type into the file name.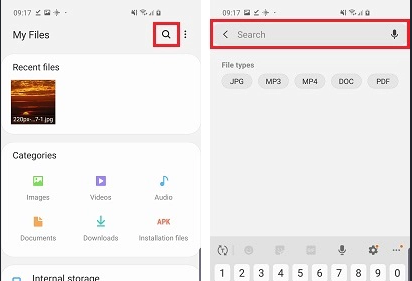 3. Find Downloads in Chrome
Using Chrome to locate the downloaded files is as easy as the methods mentioned above.
This way helps you quickly find files downloaded by Chrome.
But first of all, you need to ensure that Google has storage permission by doing this: Go into Settings > app > Google, and choose the option to allow storage.
The following steps are offered as a guide on how to find downloads in Chrome.
Step 1 Flip the Chrome.
Step 2 Tap on the dots icon at the right top of the screen.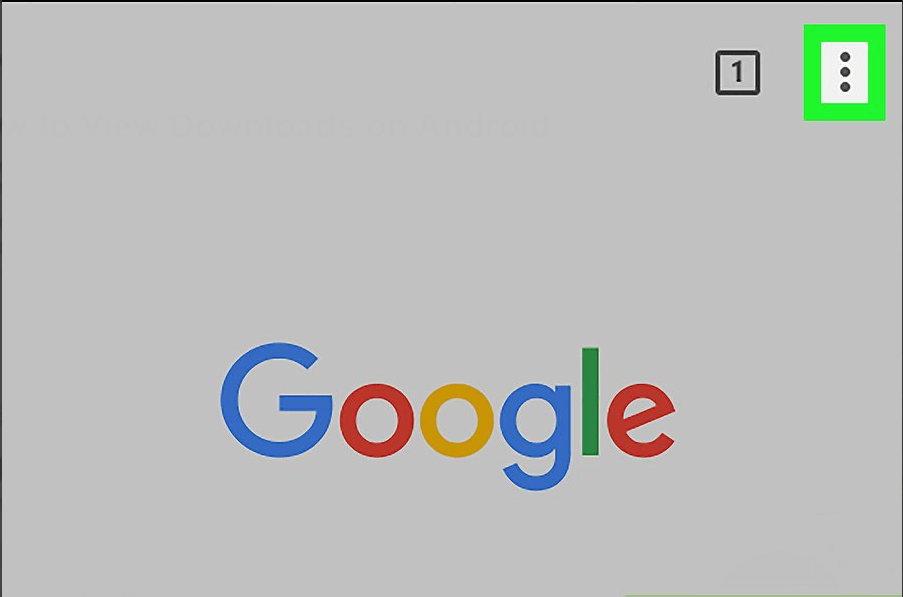 Step 3 Go to Downloads, and a list of files will show up you've downloaded from the Chrome.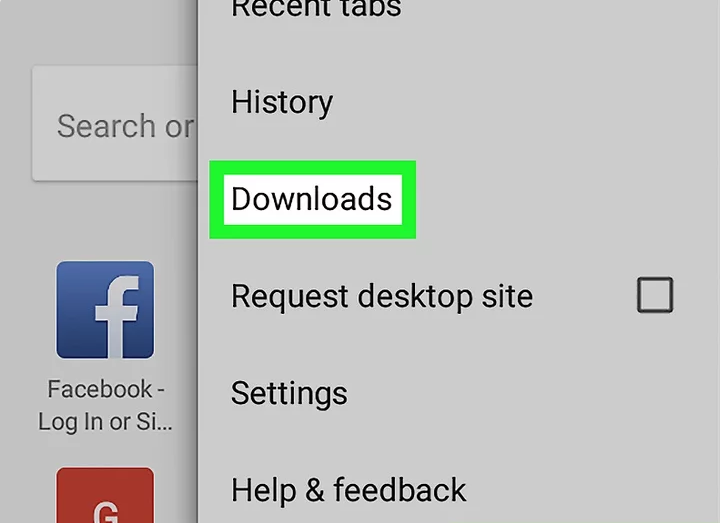 4. Find Downloads with FoneLab
The selected methods above are not working? Maybe your downloads have been an accident and deleted and you are not aware that.
Then you can try FoneLab Android Data Recovery which is professionally designed to recover files.
Major features of FoneLab Android Data Recovery:
Various types of files recovery from Android phones, such as contacts, photos, SMS, call history, videos, audio, documents, etc.
All models of Samsung devices are supported.(except Android OS 8.0, 9.0)
Files preview before recovery.
Step 1Launch the program on your computer and select Android Data Recovery on the main interface to proceed.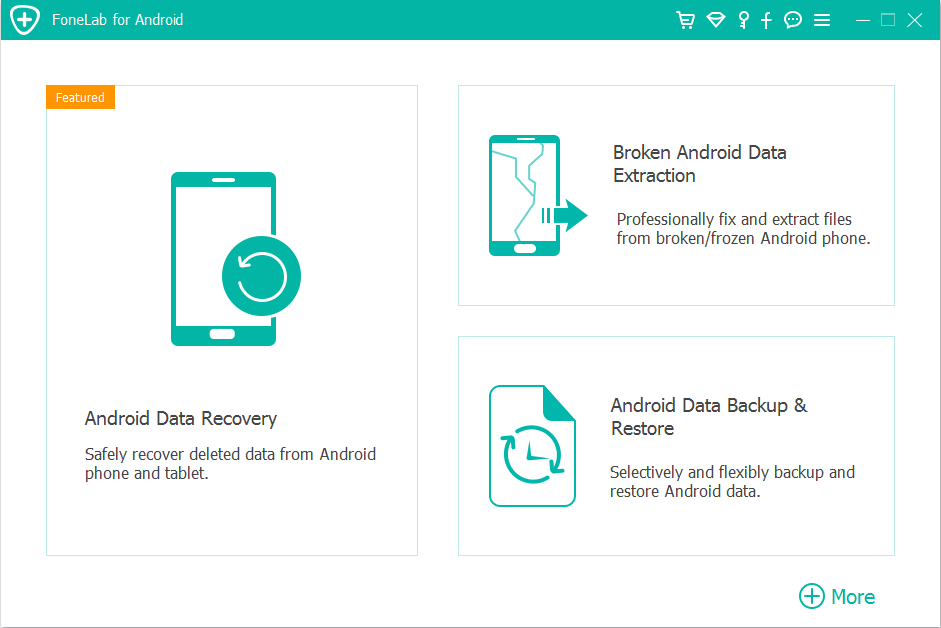 Next, connect your Samsung mobile to the computer via USB cable. (Tap on Transfer Files on your phone, then the link can be connected.)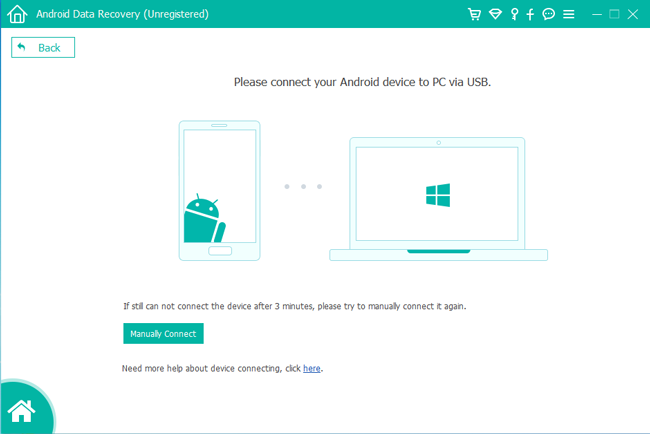 Step 2Once connected, set the device to USB Debugging and click OK. As the following picture shows.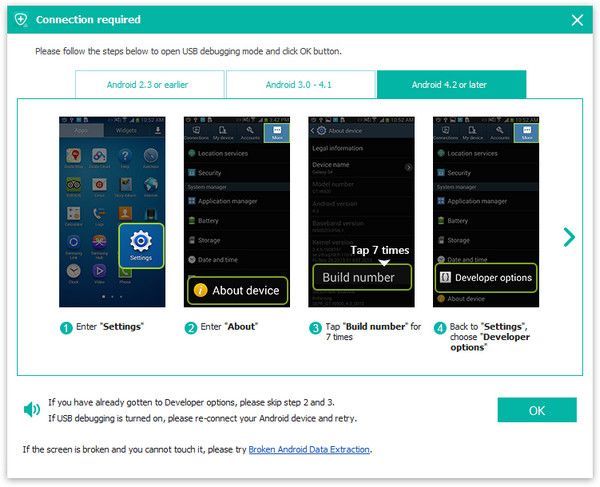 Step 3After the USB Debugging was set. Choose the file type your downloads belong to scan then tap on Next.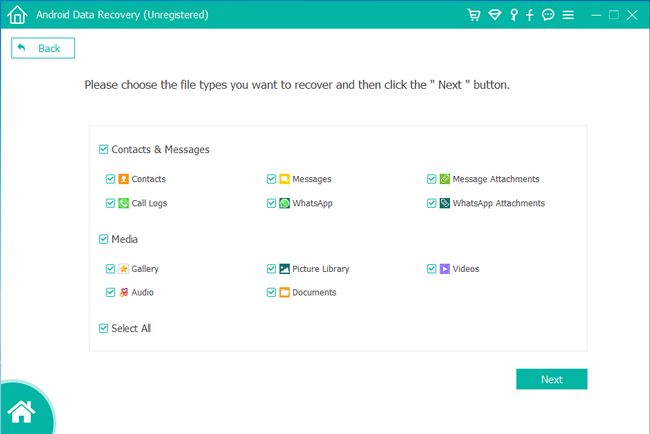 Step 4Tap on Allow/Grant/Authorize on your Samsung phone to allow scan.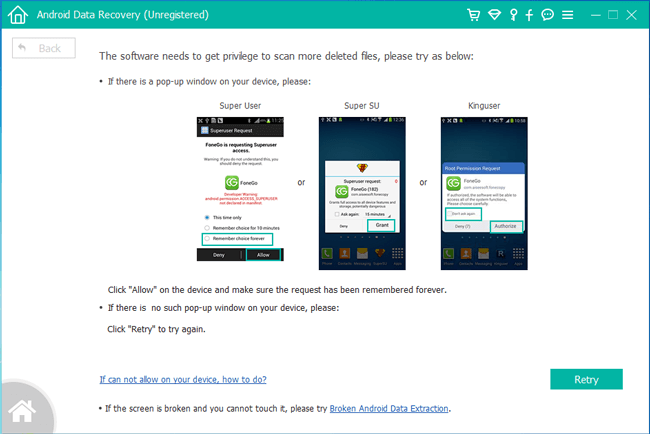 To do so, you need to root your phone for the deleted file scanning.
Note: Root can not proceed on Android OS 7.0 and newer.
Step 5After scanning is done. The recoverable content will be listed on the left pane. Preview the target item and click Recover.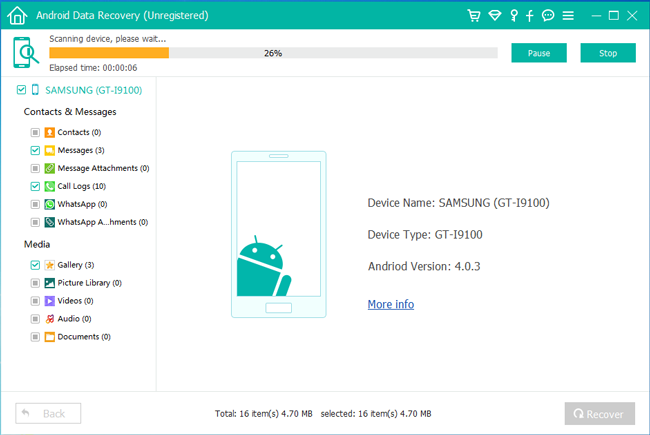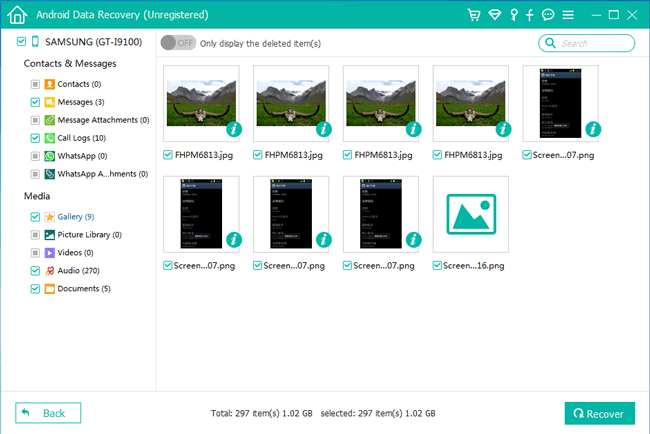 Download the free trial and go for a try!