[2020 Solved] How to Export iPhone Contacts to VCF/CSV
"I want to export my iPhone contacts to an excel file or vCard file as a backup so that I can print the contact file out whenever I need it. Is there a way to accomplish this task? Please advise, thanks in advance!"
Contacts app on iPhone plays a vital role in people's life keeping the basic information of our friends, families, or business partners. It is a good idea to create a backup of the important contact informations to reduce the risk of contacts loss.
iTunes allows users to keep backups of all data on your iOS device, but there is no straight way to export them to any other device or computer. So if you want to export the iPhone contacts to CSV or vCard, iTunes can't help at all.

Even though, there are still ways to make it. Depends on what format you want to export your iPhone contacts to, you will have two options to choose.
Read below simple tutorial for more details.
1. Export iPhone Contacts to vCard File via iCloud
You must have heard of Apple iCloud service. Every iOS device comes with a 5GB of iCloud storage to keep a backup of your contacts, media files, messages and more. I will show you the steps to export all your contacts into a vCard file easily using iCloud feature.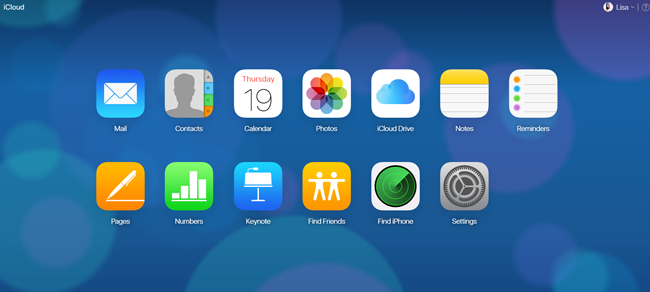 Make sure that your iPhone is connected to a network.
On your phone, go to Settings – iCloud – Login into your iCloud account if you are not yet.
Toggle on the Contacts switch. And wait for a few minutes to let the contacts sync with the cloud server.
Once it's finished, login to iCloud.com

from your browser on the computer. And then click Contacts on the website. From the bottom-left of the window, click on the icon of settings and then choose Select All. So you can now select or deselect contacts by holding the Ctrl key.
Go back to the settings icon and select Export vCard…. When this is done, a vcf file will be stored on your computer.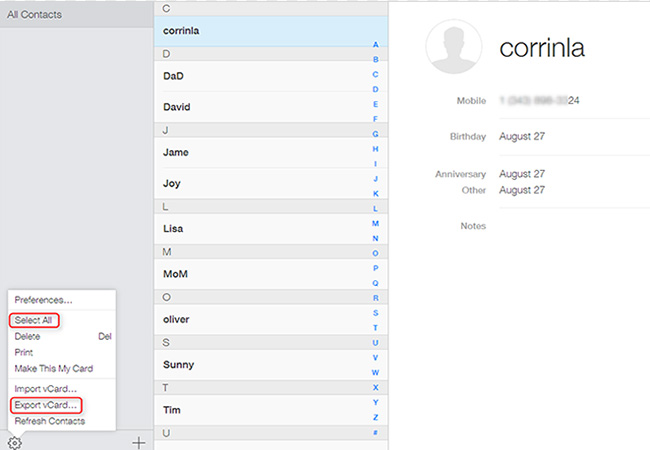 2. Export iPhone Contacts to CSV File with FoneTrans
What if you have the need to export your contacts to CSV (exel) instead of vCard in order to print it out?
In this case, you should turn to a third-party tool to help you fufill this. FoneTrans for iOS, as the best iOS files management tool, is able to assist users to export and backup their data from iPhone, iPad, and iPod to computer or other external hard drives. In addition, contacts can be exported into a vCard or CSV file onto your computer, Outlook or Windows Address Book.
Other files like photos, messages, music, videos, audio books, podcasts, etc are all at your disposal. The software offers both Windows and Mac version for your need.
Let's get the software installed and start the procedure.
To start with, choose the right link according to what operating system you are using (Mac or Windows) to download and install the iPhone data transfer software on your computer. When the installation is finished , it will automatically launch. Connect your iPhone to the computer, then you will get a window as below once the program recognizes your device.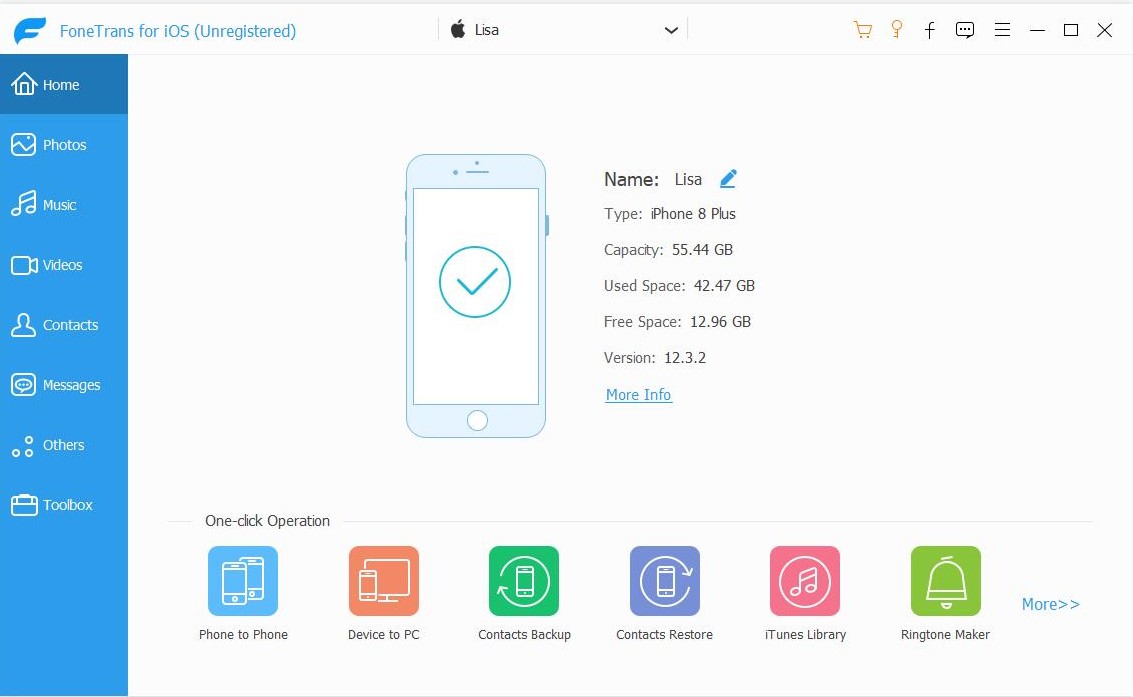 You will see contents likePhotos, Music, Videos, Contacts, Others, and Toolbox listed in the left column. Click Contacts from the list and then you will have all your contact items listed in a table. Select those items you want to export or select all.
And then click the upside-down small triangle next to the Import/Export button on the top. Choose to export selected contacts or all contacts into a CSV file/vCard file and find a location to store this exported file.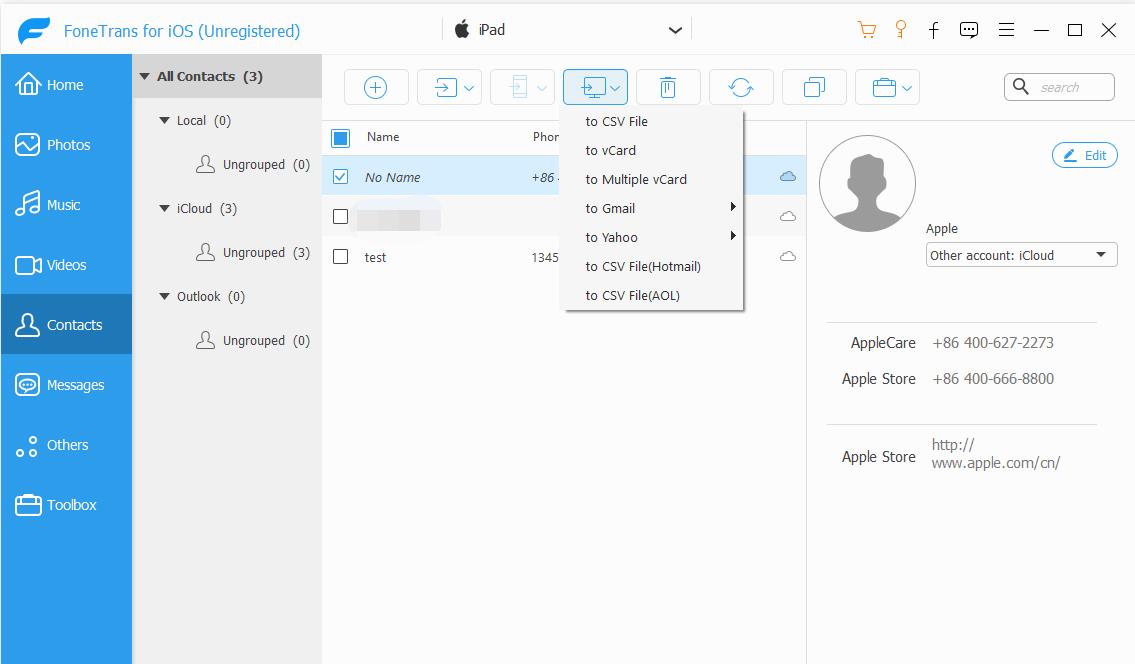 The is the entire tutorial on how to export iPhone contacts to vCard or CSV file. By following these steps, you can export contacts from iPhone to Gmail, Outlook and so on with no hassle. If you like this software, don't forget to share with your friends too.
Related Articles