How to Transfer iTunes Library from iPhone to External Hard Drive
People like to use smartphone nowadays, they are not only making phone call or sending text message with smartphone, but also listening to music, watching movie, taking video… More and more media files are saved on phone during these processes, then you may find that the original hard drive,which you downloaded all these to is starting to be filled up.
"My hobby is listening to music, so there are thousands of songs in my iTunes library. They occupy too much space of my iPhone. I think that I should release some space for my phone instead of deleting them. Can I move iTunes library to external hard drive so that I can transfer iTunes library to new computer in near future or something else if I need?"

A small part of people may think that they can delete some of songs to free up some space on their phone. But they always feel regretful after that, because they have no idea about extracting music from iPhone and have nothing can do to restore the data they want. Of course most of them will begin to check how to move iTunes library to new computer or how to back up iTunes library to external hard drive on google, so they can import iTunes library to another hard drive and restore these files whenever they want.
If you have a lot of digital music to which you want to listen from any computer or device around your home, you may want to set up a music server. This is easier than it sounds – essentially you copy all your iTunes music to another computer that can stream the music files to your other devices.
What you have to do firstly is exporting iTunes library. After taking advantages of iTunes, iCloud and other music transferring program out there, I would like to share you the most simple and quickest way I have ever used. That's taking use of FoneTrans for iOS.
You can download and install FoneTrans with a couple of clicks.
You can convert music to ringtone file by one click.
You can move all your music (or videos, movies, and other files) to computer or other external hard drive via this program.
You can manage all of your contacts easily via this program.
Move iTunes Library to External Hard Drive with FoneTrans
Download iTunes from Apple official website and install it.
You can choose Windows or Mac version according to your computer.
Launch the program.
Please quit your iTunes and make sure iTunes on your computer is the latest version.
Plug you iPhone and connect it to computer.
Please tab Trust on your iPhone screen.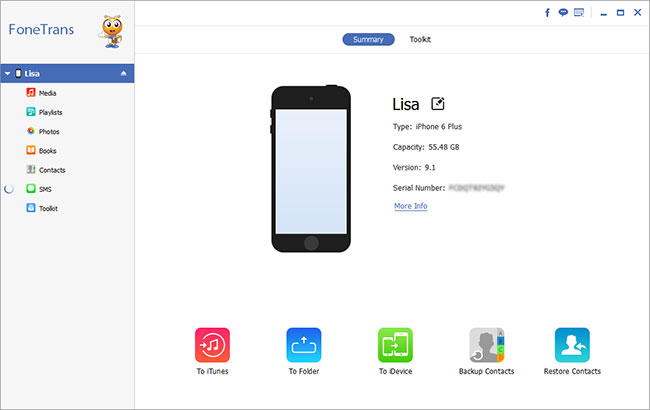 If you prefer to save iTunes music only, please choose Option 1. While you want to save all media files, please go ahead to Option 2.
Option 1
Click Media from the left pane.
Then you can see Music, Movies, TV Shows, Music, Videos, Podcasts, etc., such different media files.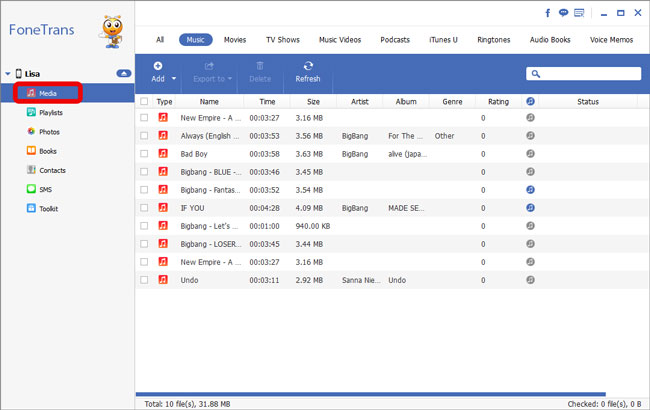 Click Music next to All.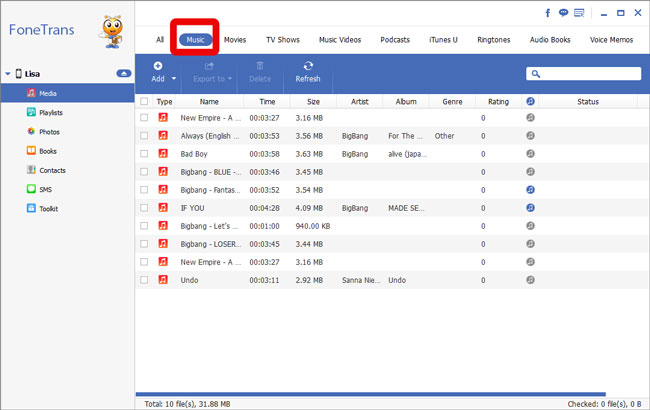 Tick the boxes on the left of the songs which you want to save to external hard drive.
Click Export to.
If you choose Export to PC, you can choose the local path which you save the music in. If you prefer to choose Export to iTunes library, they will be saved in the default iTunes library location.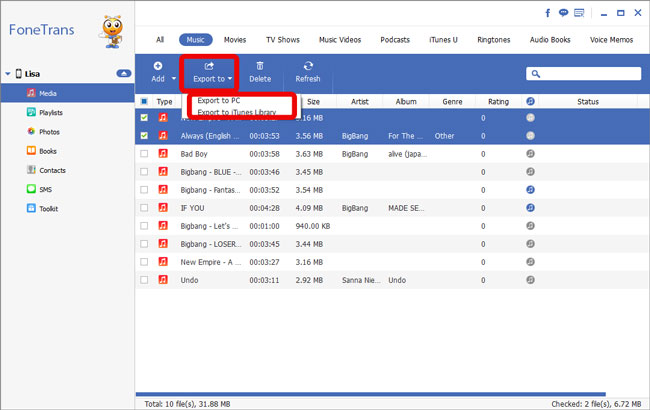 You can right-click and choose Export to or Check all.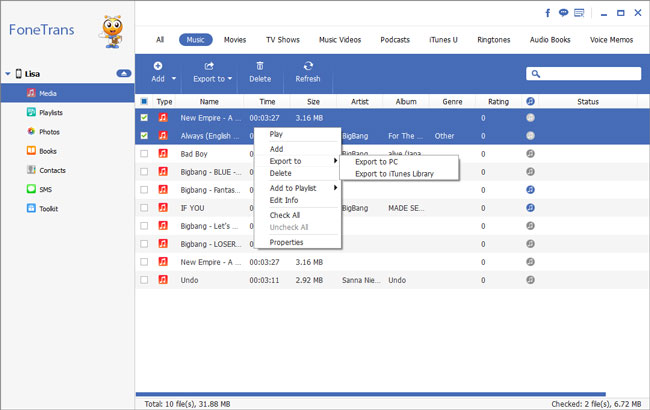 Option 2
Click To iTunes on the first interface after your iPhones is detected or click Toolkit then click To iTunes.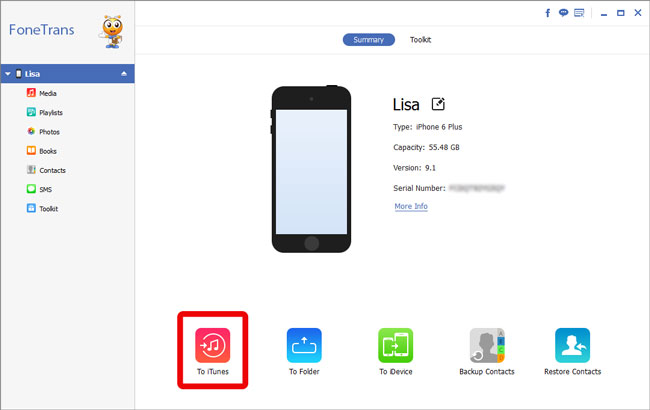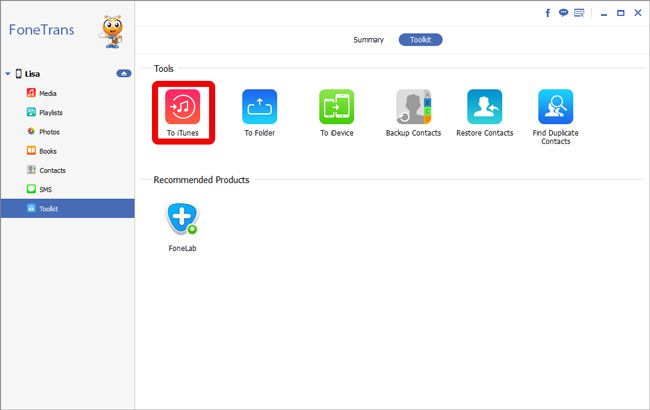 Click Start to sync all files.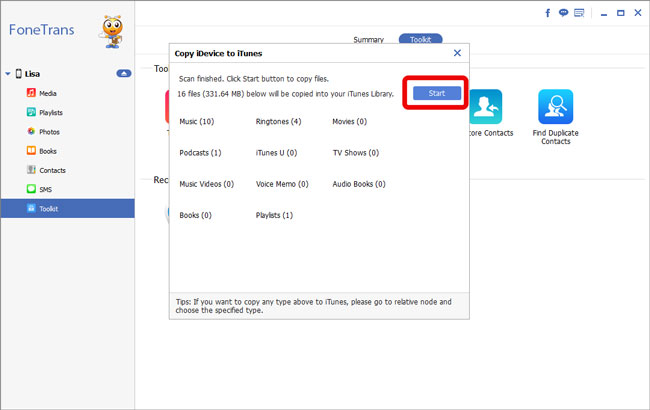 Click OK after files are exported successfully.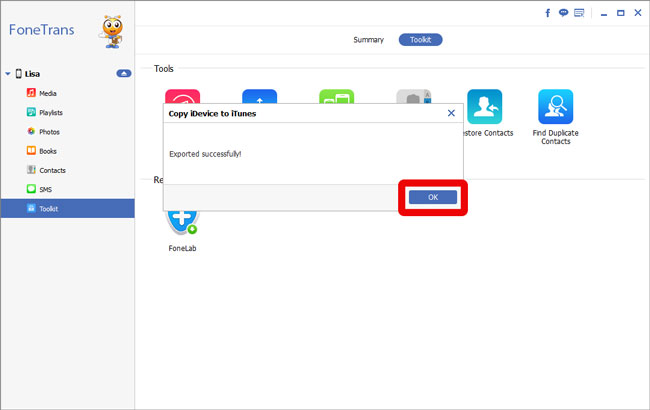 Open your iTunes media folder.
C:\Users\Andministrator\Documents\Fonelab\FoneTrans for iOS\iTunes
If you choose iTunes file from Media, you can click Open folder to do this directly.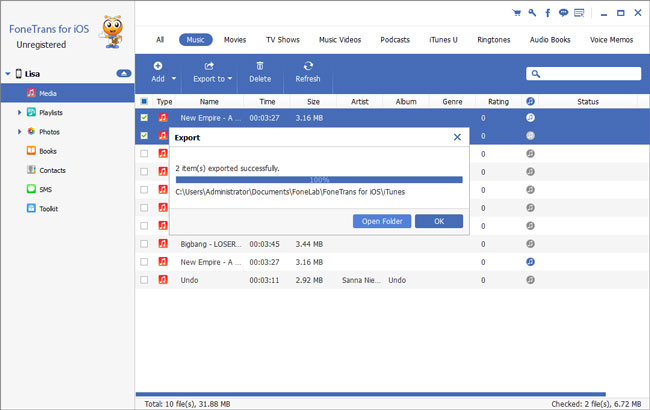 Connect your external hard drive to your computer and find it.
Drag the file from your computer and drop it to your hard drive now.
Back Up iTunes Library with iTunes
Your iTunes library files track the media you add to iTunes, how you've organized it, and other information such as playlists, play counts, and song ratings. If you want to back up the whole iTunes library, please see below how to move iTunes library to external hard drive with iTunes.
Launch iTunes and Click Edit.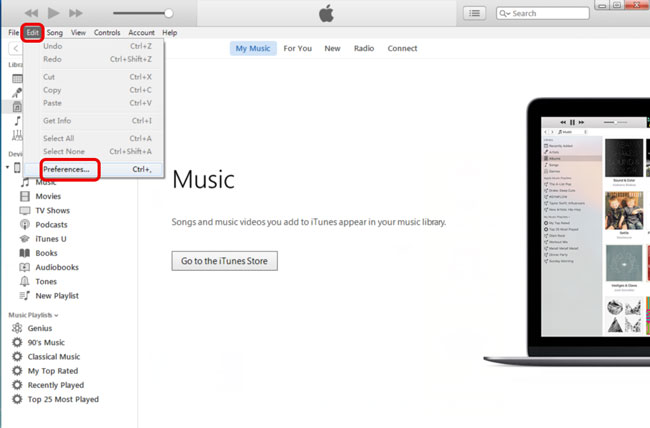 Click Reference and Advanced.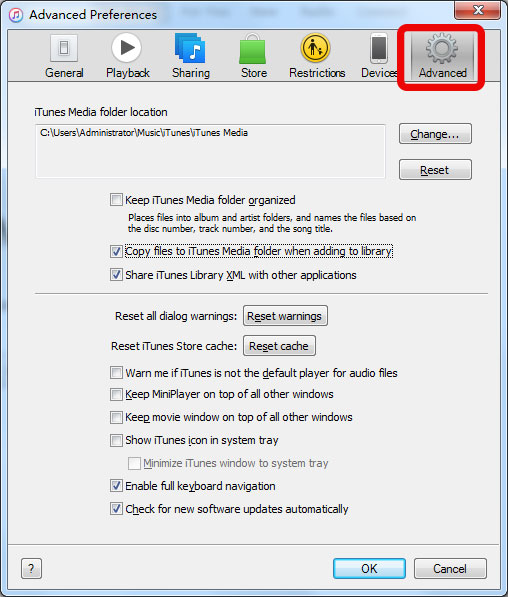 Tick the box next to Copy files to iTunes media folder when adding to library. Then click OK.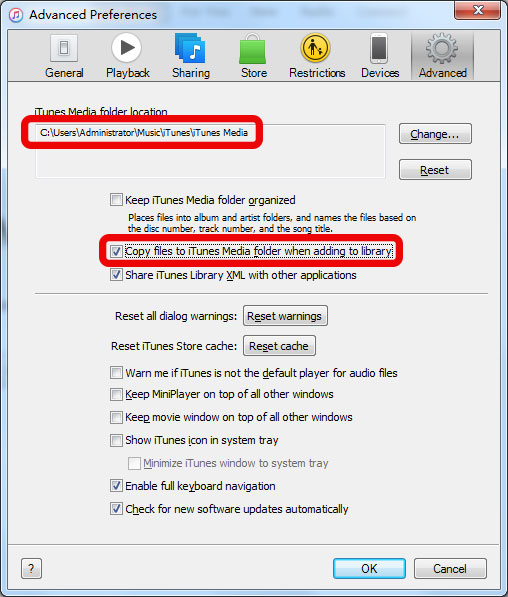 Please note that you can change iTunes backup location and find where your iTunes library is by this step.
From the menu bar at the top of your computer screen or at the top of the iTunes window, choose File>Library>Organize Library.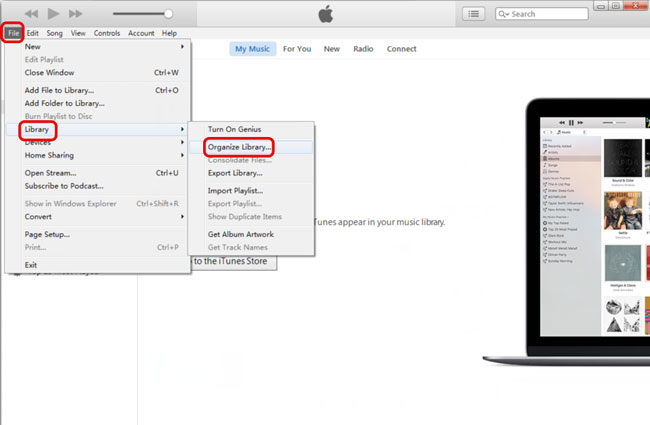 Select Consolidate files. Then click OK.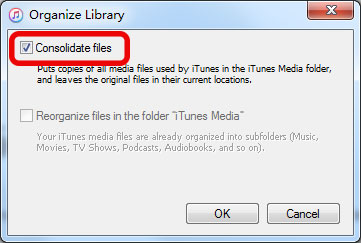 Open your iTunes media folder from the default location or find its location following Step 2.
C:\Users\Andministrator\Documents\Fonelab\FoneTrans for iOS\iTunes
Find the external hard drive you have plugged to your computer and save your iTunes library files to it.
You will find that it is easy to back up iTunes library to external hard drive after above tutorials, you can also use FoneTrans to transfer music from iPhone to computer, put music on iPod without iTunes…
Related Articles: