How to Transfer iTunes Library to Another Computer
If you are an iTunes user, when you get a new computer you probably want to know how to transfer iTunes Library to new computer. To be honest, moving your iTunes Library to your new computer is nothing really fun and if you have a large library, it could take hours, or even you may do it in the wrong way and end up in vain. Here in this post, I will show you how to copy iTunes Library to new computer in two workable ways. If you are quite aware of the iTunes Library location, you can choose the first option, otherwise, the second method is more suitable for you.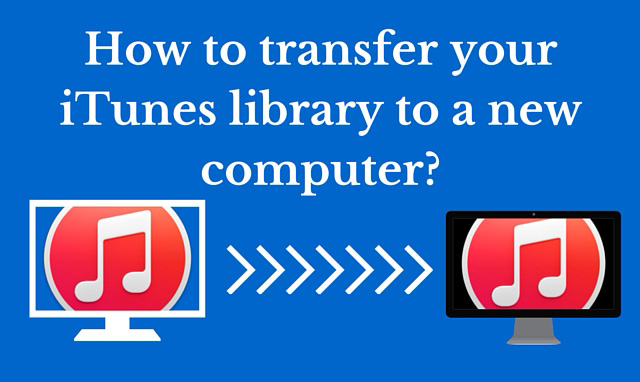 Way 1: Copy iTunes Library to an External Drive
You can choose to move iTunes Library to external drive first and then import them to the new computer by connecting the two devices. Before you start to copy your files to an external drive, you can do an extra step to make your job much easier by making sure that all of your iTunes files are in one location on your old computer. Follow below steps to learn how to do it on Windows.
Consolidate your iTunes Library by going to File – Library – Organize Library – Check Consolidate files – Click OK. This will make copies of all media files used by iTunes into the iTunes Media folder so that you only need to move this folder to the external drive.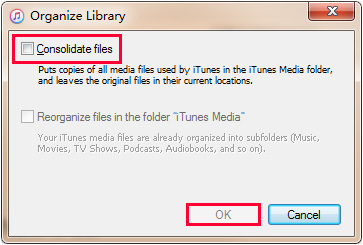 To find the iTunes Media folder, go to Edit – Preferences – Advanced, and then you will see the directory of the folder.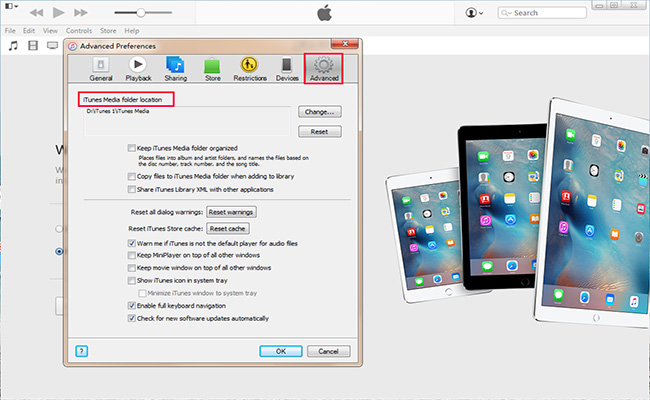 Plug in your external drive. Make sure that the external drive has enough space to store your entire iTunes Media folder. Drag and drop the iTunes Media folder that is found in step 2.
Safely unplug your external drive and plug it into the second computer. Replace the iTunes folder that currently exists on the new computer with the iTunes Media folder you just moved to the external drive.
Way 2: Transfer iTunes Library to New Computer with FoneTrans
FoneTrans for iOS is a powerful iTunes transfer program which empowers you to transfer iTunes Library with ease and without data loss. It can also help you manage your other type of files such as photos, contacts, messages which do not belong to iTunes Library. Before transferring iTunes Library, you should sync your iOS device with iTunes first to ensure you have all your music, playlists, and other media files from the iTunes Library stored on the device. Then follow the steps below.
Free download and install the software with the above right link on your new computer. When the installation is complete, it will automatically open. Connect your iPhone with the computer via a USB cable, then you will get: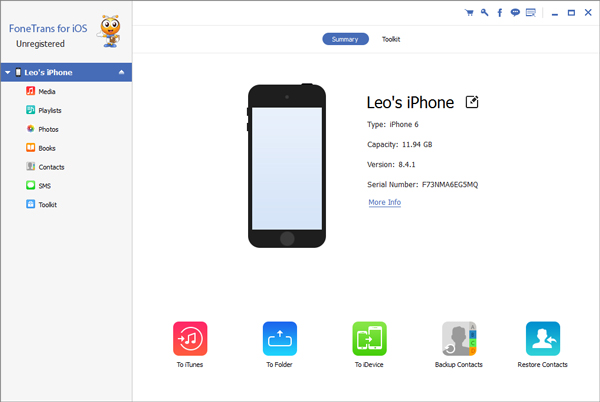 Select To iTunes in the beginning. Then the contents including Music, Ringtones, Movies, Podcasts, iTunes U, etc. will be copied into your new iTunes Library after you click the Start button. If you want to selectively transfer your iOS data to the new computer, you can respectively click Media, Photos, Contacts, etc. on the left instead. Then select whichever items you want and click Export to – Export to PC in order to export them to your new computer.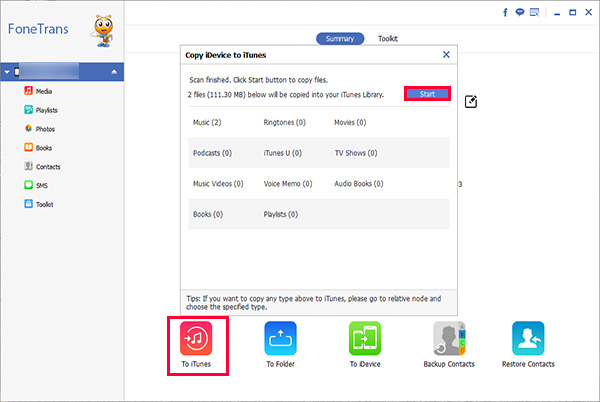 FoneTrans for iOS supports all models of iOS devices. With the help of this software, you can totally get rid of iTunes as it is a good alternative tool but do much better than iTunes.
Related Articles