How to Print Pictures from iPhone
"I am trying to figure out how can I print pictures from my iPhone this holiday season. But I failed in the end. I took a lot of beautiful photos during my holiday that I want to print them out displaying on the wall in my bedroom. Please anyone can advise some tips for me. Thanks a lot!"
There is nothing more satisfying than holding your beautiful prints of your iPhone photos, or putting the pictures in frames placing them on the table or on the wall as artwork. Most of us probably don't know how to print photos from iPhone. If you have an Airprint-compatible printer at home, it is very easy to print iPhone photos out at fairly sizes or photographic paper. But if you don't have any iPhone photo printer, you can export your photos from iPhone to your computer first and then print them directly from the computer. Here comes the question, you may know how to use iTunes to sync pictures to iPhone, but do you know how to transfer photos from iPhone back to computer? This post will answer your question and tell you how big should you print your photos at what quality.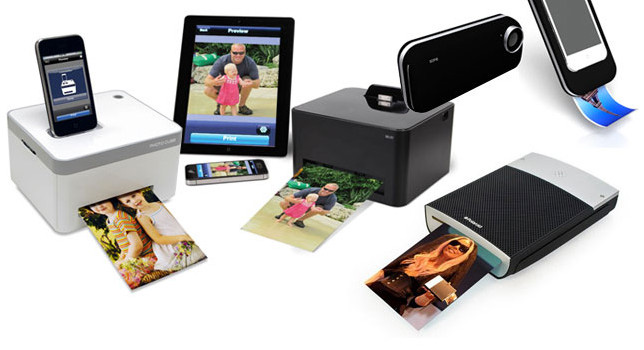 How to Print Photos from iPhone
I strongly recommend you can use FoneTrans for iOS to transfer pictures from iPhone to computer. The software enables you to export your iPhone photos to PC as a whole or selectively. So that you can also backup your photos to the computer at the same time. Let's take a look at its more features.
Key Features for FoneTrans
Backup or export your iPhone contacts into a vCard, CSV file on your computer, Outlook, or Windows Address Book.
Save iPhone messages as a HTML, TXT or CSV file.
Import contacts to iPHone from vCard file, CSV file, Outlook and Windows Address Book.
Add, deleted, edit and group iPhone contacts.
Transfer photos, videos, music, SMS, contacts, playlist, movies, and more between iDevice and computer or among iDevices.
With it, you can not only print out photos, but also print out text messages and contacts.
Download and install FoneTran with above link accordingly on your computer and connect your iPhone to it using a USB cable. Then the software will automatically open right after the installation is complete. After the software detects your device you will see the window as below.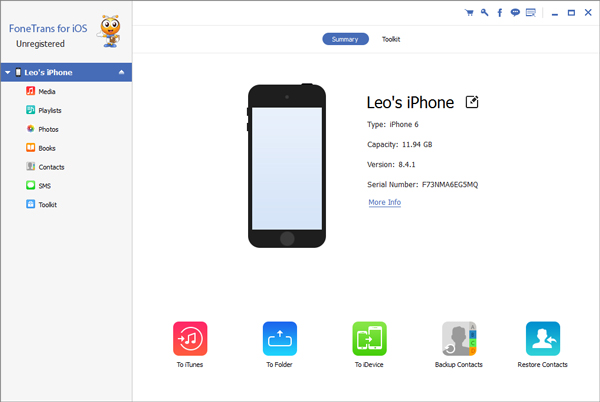 On the left pane of the interface, you will see all the contents listed in a column including Media, Playlists, Photos, Books, Contacts, SMS and etc. Click Photos you will get all pictures stored on your iPhone. You can preview all kinds of photos from different albums including Photo Library, Camera Roll, and so on before transferring. You have the options for Add, Export to, or Delete images through the interface. Mark those images you want to print out and click Import/Export – Export to, then find a location to keep the selected images.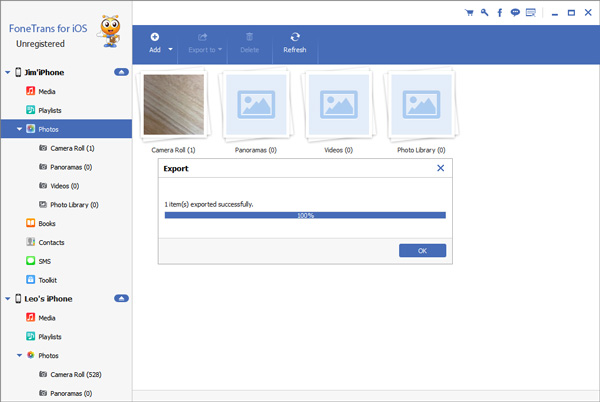 Now find the folder you just saved your exported pictures and open it. You can directly print them out if your computer is already connected to a printer. Otherwise, you should send those pictures to a computer which connects to a printer. Press Ctrl + P on the keyboard can start the printing.
What Size Should You Print?
Remember the higher the PPI (Pixels per inch), the smaller the print will be, and the better quality it will appear. The lower the PPI, the larger the print will be, and the poorer quality it will appear. For more information, below is a detailed look at different quality settings.