How to Fix Cracked Android Phone Screen without Data Loss
"Bad luck, my Android phone screen is cracked after falling onto the ground. It really ruined my day because of that. Does this mean I have to buy a new phone? Or are there any repair options to save me some money? More important, will the data stored on the phone be lost?"
Phone screens are made of glass and glass breaks when you drop it after all. Sometimes, lucky you are, nothing happens to your phone, while sometimes not. Your Android phone got a beautiful spider web pattern blooming across the screen and didn't respond to operation.

However, don't be disappointed, breaking the screen on your mobile device doesn't have to mean an expensive brand new phone. Here are your options for getting it fixed or dealing with it.
Please move on...
1. 3 Ways to Fix Cracked Phone Screen
DIY phone screen repair. There are several tutorials on how to fix broken devices' screens at repair manual websites like iFixIt. You will find guides on what components you should buy and where you can get them. But not everyone has the skills or time to do this.
Contact your manufacturer. Before you plan any DIY screen repair options you should contact the company that made your phone first. It may reduce the phone screen repair cost a little.
Local repair shop. If you don't want to send your phone back to the manufacturer, you can go to a local repair shop for phone screen replacement.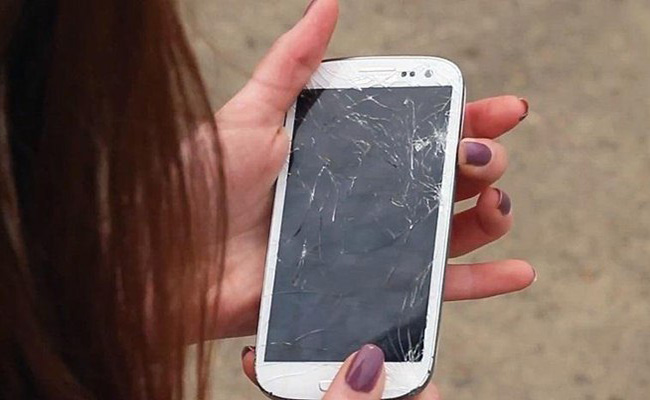 Regarding the stored data, I suggest that you should make a copy of it before making any repair decision. You can use FoneLab Broken Android Phone Data Extraction to help you do this.
2. Recover Data from Cracked Screen Phone
FoneLab Broken Android Phone Data Extraction is an application which is able to which is able to recover contacts from android phone with broken screen, photos, messages, attachments, videos, music, documents, etc.
What's more, it can also fix Android device to normal state when gets stuck in black screen, restart loop or welcome logo, etc. It is fully compatible with almost all Samsung models like Samsung Galaxy S, Samsung Galaxy Note and Samsung Galaxy Tab. You can download its free trial version to have a try.
Download and install the program on your PC with above link. Then the program will automatically launch when it is successfully installed. Choose Broken Android Phone Data Extraction from the interface.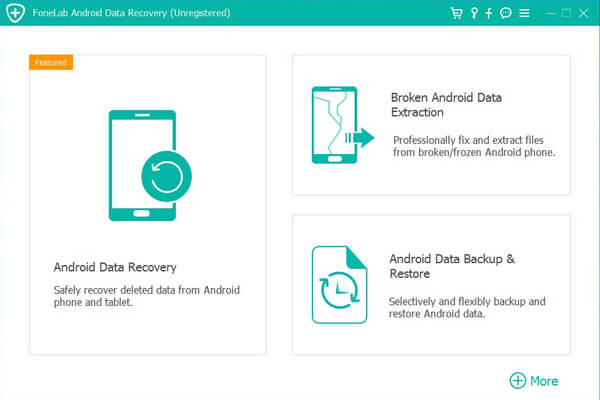 Connect your device to the computer with a USB cable. Click Start if your Android device stays broken screen, black screen or non-responsive screen, you cannot enter password or cannot touch the screen. Otherwise click Fix Device if your Android device is damaged, and you cannot operate it.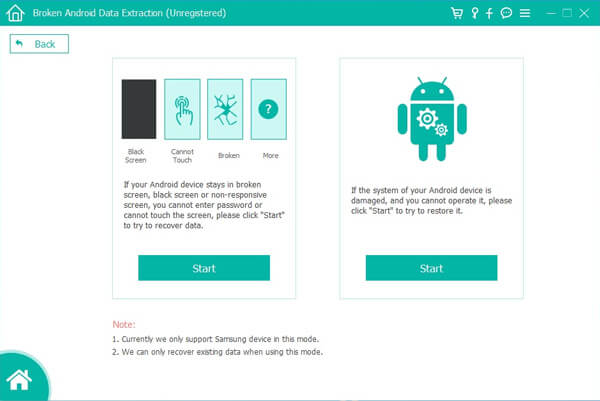 Make sure that you choose the correct information of your Android device including the device name and device model. Then click Confirm to move on.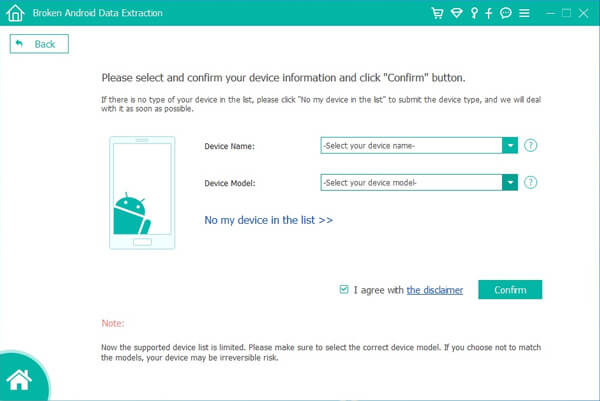 This step will lead your Samsung phone to enter Download mode. Follow the on-screen instruction to enter: power off the phone – press and hold the Volume Down + Home + Power button together – press the Volume Up button, and then click on the Start button.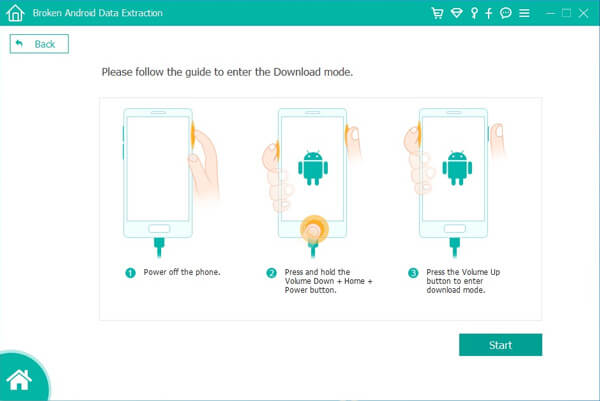 The program will scan data from your phone. After it is finished, choose whatever file types you want on the left column and click Next.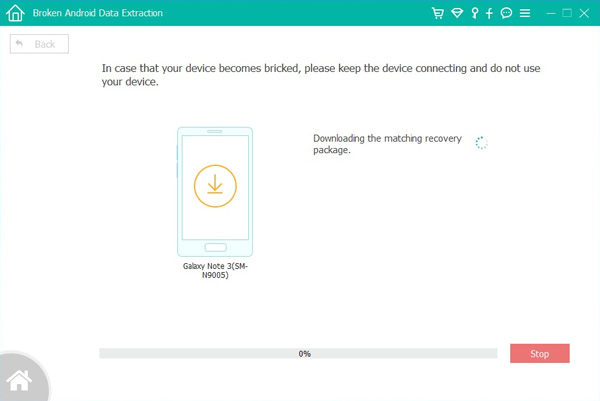 Preview and mark the items you want to recover and click Recover to save them onto your computer.
You can click below video to watch the video about how to use FoneLab broken Android phone data extraction to recover data from broken Android phone.
That's all about how to recover lost data from broken Android device. It also can be used to fix bricked Android, galaxy note 5 keeps restarting. Why not get the full version to get all your data back?
Related Articles: