How to Fix Android Black Screen of Death Issue [2021 Updated]

Posted by
Boey Wong
/ Dec 28, 2020 09:00
Hi guys, please help. My Samsung Galaxy S6 screen is not turning on but vibrating. The screen stays displaying blank and black. Even in charging, nothing appears on the screen but the LED light is on. How to fix black screen issue for Samsung Galaxy phone? Thanks a lot!
Android is the most popular used mobile operating system in the mobile world. But not a single Android smartphone or other Android devices are perfect without flaws.

One of the most common issues experienced by many Samsung users is the black screen of death. If you are also one of them who are facing this problem, you have come to the right place.
1. How to Fix Android Black Screen of Death Issue
Today I would like to introduce several possible ways to fix the black screen of death issue. Follow these steps one by one to solve the problem right now.
Stage 1: The first attempt comes to mind is to charge your Android device when the black screen issue occurs to you. Remove the battery and put it back again making sure that the contacts are properly connected this time. Then let it charge for few hours.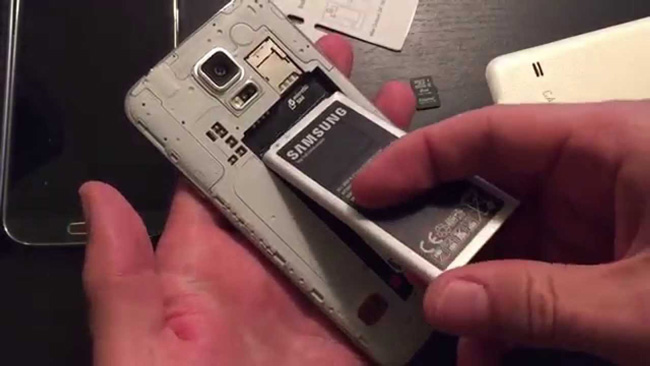 Stage 2: If the above step fails to solve the problem, try to take out the SIM card together with the battery and leave them for 5-10 seconds. Then leave the SIM card alone, but place back the battery on the device and charge it.
Stage 3: If the previous operations can't work it out either, factory reset will be the last chance to perform. But just so you know that the process will wipe up your device thoroughly. What makes thing even worse is that you are not able to backup your data with an unresponsive Android device.
In case you insist to do it, follow this to factory reset Android phone:
Option 1. Factory reset Android in recovery mode.
Step 1 Press the Home, Power, and Volume Up buttons synchronously to enter the recovery mode.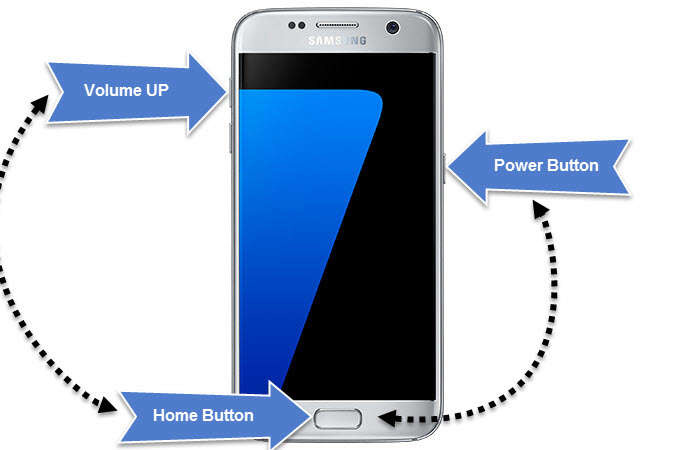 Step 2Use the Volume button to select Factory reset/Wipe data.
Step 3Hit the Power button to confirm the factory reset operation and wait for the process to finish.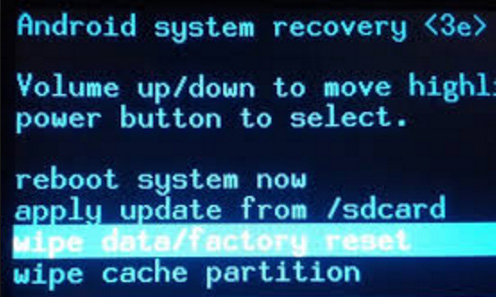 Option 2. Factory Reset Android in Settings.
Step 1 Find Factory reset through Settings > Backup & reset > Facory data reset and Reset phone. Or if you are using HTC, Google Pixels or others, you should go to Settings > System > Reset > Factory data reset > Reset phone.
Step 2Tap Erase everything.
Step 3Once that is done, you should select the option to reboot your phone and restore your phone's data.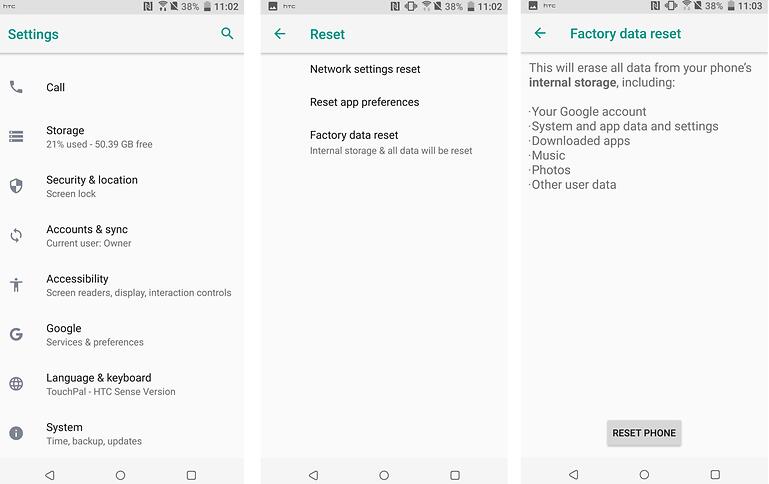 Above-mentioned ways are available for Samsung, HTC, LG, BlackBerry and more Android phones. If they still can't help your phone, you should move on to get the ultimate method to save your phone. But it supports Samsung phone at this moment.
2. How to Fix Samsung Phone Black Screen with FoneLab
Don't want to lose any data?
I highly recommend you should use FoneLab Broken Android Phone Data Extraction. It is a Samsung errors fix expert that can repair various of system problems like black/white screen, stuck in recovery mode, system crashed and more.
Besides, it allows you to recover data from dead Android device to your PC.
Let's learn more about the program.

Fix your Android disabled problems and recover data from phone.
Extract Contacts, Messages, WhatsApp, Photos, etc. from broken android device or memory card.
Android phone and SD card data are available.
Why choose this software:
It is a professional Android system troubleshooting program which is able to fix various disabled Android operating system issues like BSOD (Black screen of death), frozen, bricked, and other system crashed situations.
It can help you recover data from the broken or dead Android device without data loss including photos, contacts, call logs, SMS and attachments, WhatsApp, videos, documents and so on.
Compatible with Samsung Galaxy Note series, Samsung Galaxy S series and Samsung Galaxy Tablet.
Free to scan and preview data before recovery.
Easy to operate.
Check the simple tutorial to bring your device back to life now.
Step 1Download and install the program on your PC with above link. Then the program will automatically open when it is successfully installed. Choose the Broken Android Phone Data Extraction section on the interface.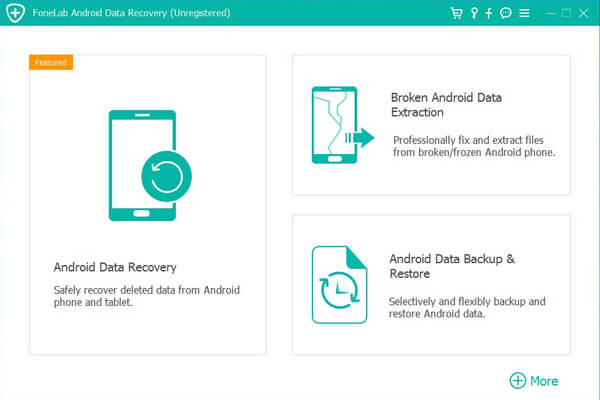 Step 2Plug your Samsung device into the computer using a USB cable. If your Android device stays on the broken screen, black screen or non-responsive screen, or you can't enter password or touch the screen, click the left Start button. Otherwise, if the system of your Android device is damaged, and you can't operate it, click the right Start button.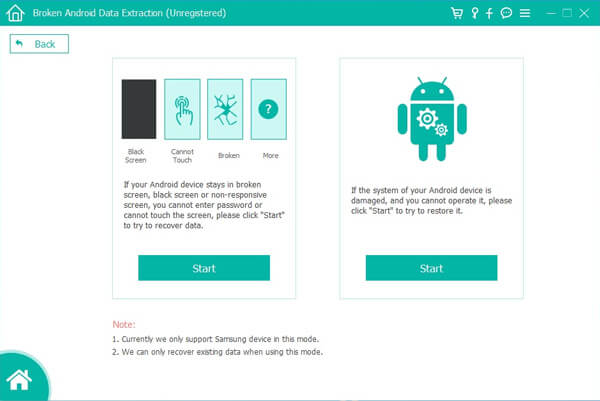 Step 3Select the device's name and model from the list. Make sure that you choose the correct information about your Samsung Galaxy phone or tablet. Then click Confirm to move on.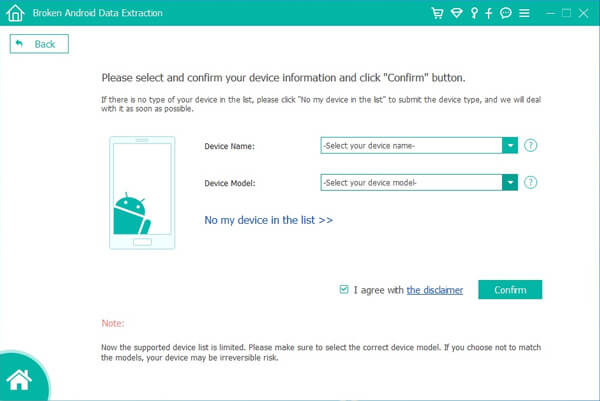 Step 4Follow the on-screen guide to enter the Download mode.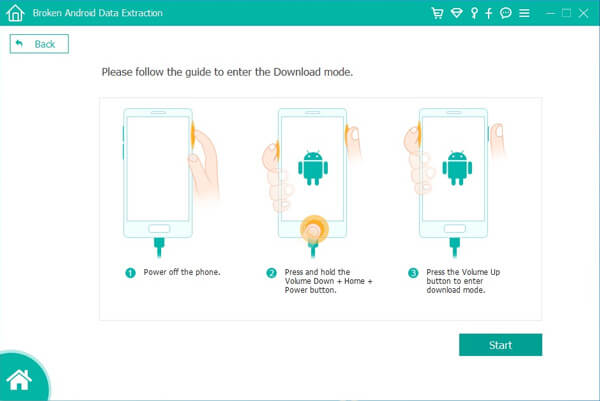 Step 5The program will start to download the matching recovery package to repair your broken Android system. Once it is done, you are able to access and recover your data.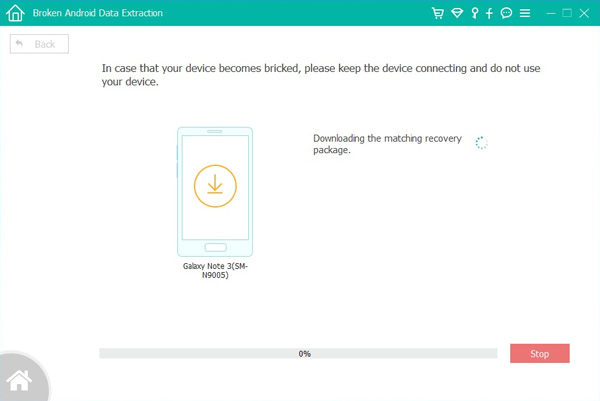 This is all about how to fix Samsung Galaxy S6 black screen. It also helps you unlock broken screen Android, recover snapchat photos from broken Android, fix galaxy tab black screen of death, recover data from phone that won't turn on, etc.
Kindly note that to avoid Samsung Galaxy suddenly gone dead for future, always use antivirus app to protect your phone from viruses, better not install apps from unsafe sources, backup your important data from time to time.