Way to Access Android Phone with Broken Screen
"Hi, here is an annoying situation. The screen on my Samsung Galaxy S4 cracked. It doesn't respond to any inputs so I can't unlock the phone. When I plug the phone into my laptop, the phone shows up, but no folders appear because it's locked. I'm getting a new S6, so I would rather not throw any more money at the S4 for phone screen repair. Any suggestions to access Android phone with cracked screen?"
We all have been encountered before – your smart phone slips from your hands and starts tumbling towards the ground, and you pray in your mind at this moment: "Oh Jesus, please don't let the screen be broken!"
Accidents happen every now and then, and the time may come when you drop or smash the screen of your Andorid phone or tablets. If you've recently smashed your phone's screen making it unresponsive but you still can see the display, you must be very helpless that you are not able to access the phone to get data off, or transfer data to another device.
Don't worry, when your phone screen is broken, it doesn't mean the device is unusable any longer.
Read this post as we show you an effective way to access an Android device with a broken screen. And you will finally learn how to recover your important files.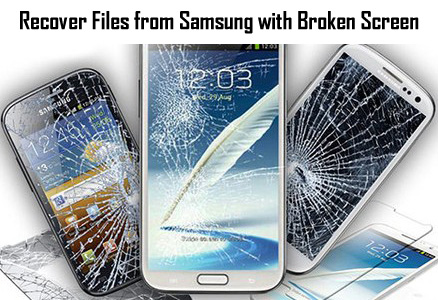 You just need a broken phone data recovery program, FoneLab Broken Android Phone Data Extraction to help you do this. It is a program which has the ability to recover contacts, photos, messages and message attachments, videos, audio, documents, etc. from the broken phone or tablet.
Besides, it can also fix Android device stuck in black screen or boot loop issues, and bring your device back to work normally. The supported models includes Samsung Galaxy S, Samsung Galaxy Note and Samsung Galaxy Tab.
The free trial version of this software is available, you can get it and try it for free.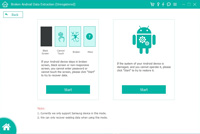 This is the best program to fix your frozen, crashed, black-screen or screen-locked Android system to normal and extract various files from broken android device or memory card.
How to Recover Data from Samsung Phone with A Shattered Screen
Step 1: Download and install the software on your PC with above link. Then the program will automatically launch when it is done. Choose Broken Android Phone Data Extraction on the interface.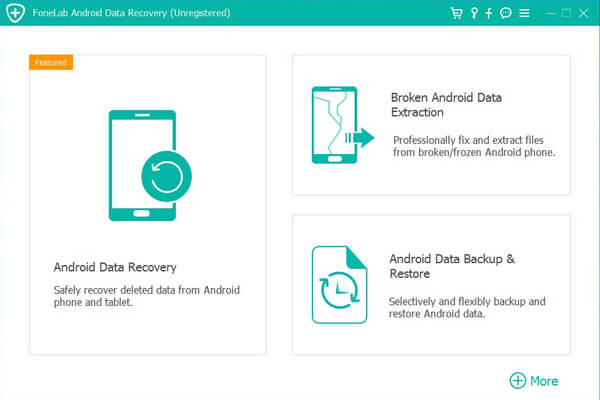 Step 2: Connect your Samsung Galaxy phone to the computer with a USB cable. Click Start if you can't enter password or cannot touch the screen. Otherwise click another Start if the system of your Android device is damaged, and you cannot operate it.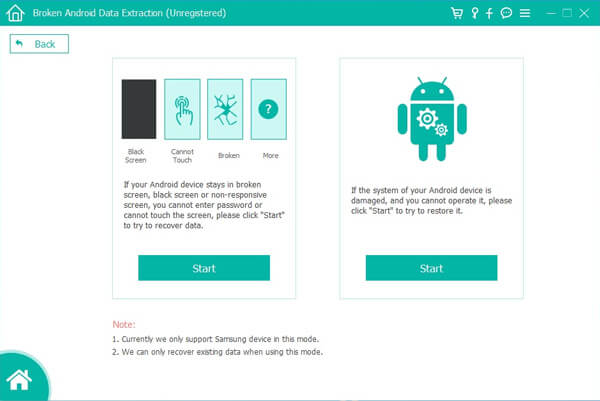 Step 3: Make sure that you choose the correct information of your Samsung Galaxy device including the device name and device model. Then click Confirm to continue.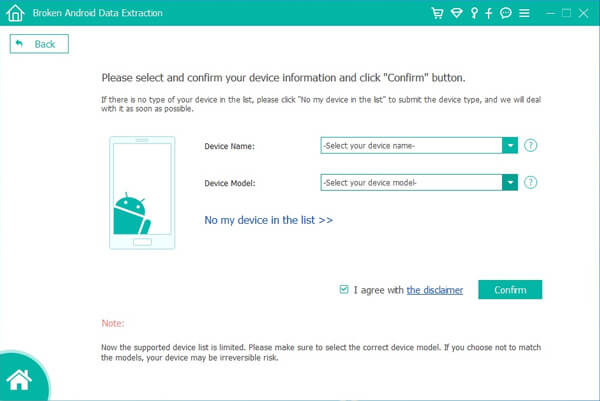 Step 4: This step will lead your Samsung phone to enter Download mode. Follow the on-screen instruction to enter: power off the phone – press and hold the Volume Down + Home + Power button together – press the Volume Up button, and then click on the Start button.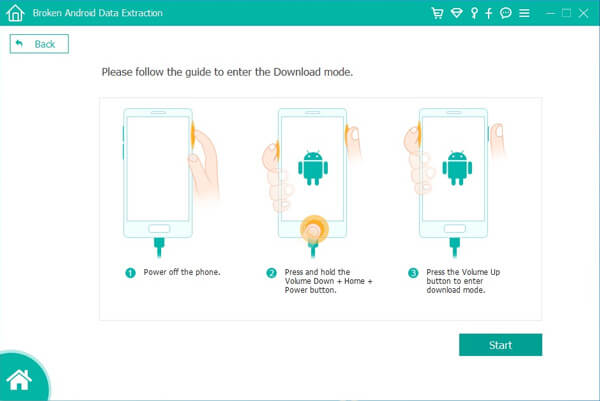 Step 5: Now the program is scanning data from your phone. After it is finished, choose what file types on the left column and click Next.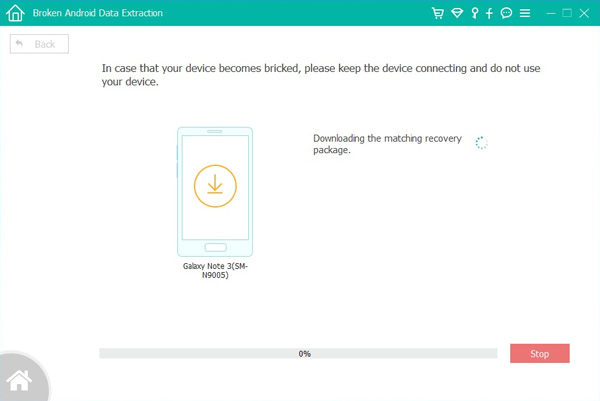 Step 6: Preview and mark the items you want to recover and click Recover to save them onto your computer.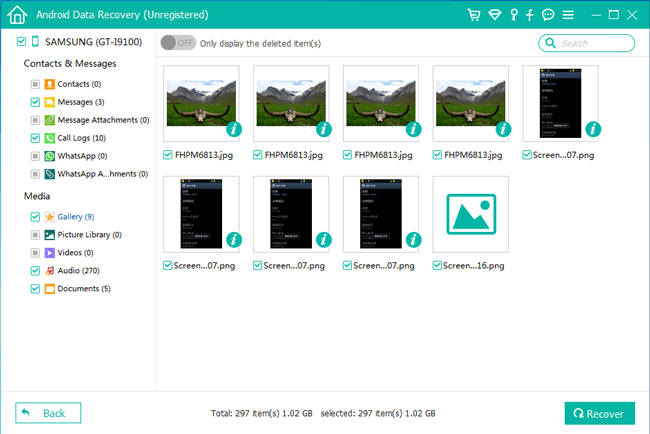 For your information, you are able to recover data from Samsung tablet won't turn on as well with the help of this software. You deserve to own this powerful software.
Related Articles: