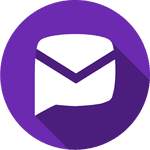 Screenshot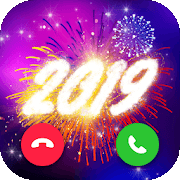 Color Call Flash - the best free call flash color screen app
Overview of Share Via SMS
Share Via SMS (SVS) is the world's first picture messaging app that provides offline pictures and audio sharing through your GSM network so you will not have to use the internet. It is created to help people communicate even when the internet is not available. You can send images and 10 seconds audio clicks to your friends and family without any internet connection, using regular SMS only. No hidden charges, no MMS, 3G, or Wi-Fi needed. It's as easy as select, compress and send. For more details check below features. I recommend to use this app with your SMS bundle.
No internet required: It's the dedicated picture SMS app that allows you not to worry about connecting to a data package.
Support for more than 3000 dual SIM devices and growing.
Localized Stickers: Say less with words and more with images and make your conversations more engaging. Local stickers for the Urdu speaking population of the world.
Popup notifications: Quickly reply to texts without leaving the current app that you are using.
Material themes: Customize your app using material design colors to make it different from your friends'.
Offline location sharing: Share Via SMS (SVS) lets you know where you are and show you a map of your location even when you are offline.
No battery drain: Behind the scene optimizations ensure friendly battery life! SVS is lightweight.
Everywhere service: Your messages, pictures and audio can now reach your recipients anytime, anywhere.
Test & Review
Share Via SMS is just awesome! It solves the problem where I do not have access to the internet but I have to send some important pictures. This app not only lets me send audio, pictures and videos, but also lets me send stickers to make the chat more funny. After using SVS to share my all stuff, I don't need to worry about the internet bills any longer.
Pros:
Support for Dual SIM devices.
No internet required to send images, videos, and voice messages.
Great looking material messaging features an fluid interface that is simple, intuitive and vibrant.
Friendly battery life.
Cons:
It has number limit of SMS required by image.
Messages are not received on Huawei phones before SVS is set as protected in the device.
By the way, you can easily use Android Data Recovery to backup Android data, or restore Android data easily and safely.
Free Download
Free Download