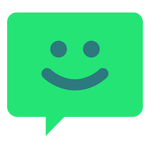 Screenshot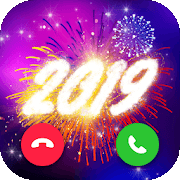 Color Call Flash - the best free call flash color screen app
Overview of Chomp SMS
Chomp SMS is a souped-up alternative to the boring stock SMS and MMS messaging app. What features make Chomp SMS more outstanding than the stock messaging apps are the following: More than eight hundred icons to use in your messages, the ability to program messages to be sent at any time so that you are able to give your friends the perfect timing wishes, SMS blacklisting so you can block messages from the contacts that you select, an automatic signature for your messages, and many more. Apart from those cool features, the app barely uses any more battery than your normal messenger, and installing it doesn't take up more than 5 MB of your memory space. If this sounds what you want, get this app from above link.
Unlimited customization options for notification icons, LED colors, ringtones, vibrate patterns, screen colors, font types, font sizes and background wallpapers.
Quick reply pop up: Quick reply your messages with pop up window even on lock screen.
Scheduled SMS: Send the best wishes or birthday wishes to your friends and family at the scheduled time so you won't miss the right timing.
Backup SMS: Back up your important messages for safe sake.
Blacklisting, SMS blocker.
It supports multi-select picture from Gallery.
Dual SIM support, emoji support.
Group messaging.
Test & Review
I have tried a few messaging apps out there, but none of them compares to Chomp SMS. It's just easier and faster to use than the rest. Highly customizable, a lot easier and smoother to customize than the other ones. After I take a few minutes to set it up, it looks great and very easy to use. MMS works perfectly well and the group MMS messaging rocks! I love this app and it doesn't disappoint me at all!
Pros:
Highly customizable and good looking.
Simple and intuitive to use this messaging app.
Many options to choose from for background, themes, and keyboards.
It uses very little battery.
Cons:
By the way, you can easily use Android Data Recovery to backup Android data, or restore Android data easily and safely.
Free Download
Free Download