Recover Android Data Now
Recover the lost/deleted iPhone data including photos, contacts, videos, files, call log and more data from your SD card or device.
Google Pixel Review

Updated by
Boey Wong
/ March 05, 2021 09:15
Google Recently launched two smart phones, Pixel and Pixel XL which are used to replace the previous Nexus brand. This means Google will completely end the Nexus series this year. Consumers can already pre-order these two smart phones from the Google Store or Verizon and will begin to get them on October 20th.
Google decided to open a pop-up shop subjected by "Made by Google" in 96, Spring Street, New York on October 20th in order to prove how much attention they pay to the new launched phones. It is a temporary retail store that is selling Pixel, Pixel XL, the new released Wi-Fi router, intelligent home audio equipment and VR headset.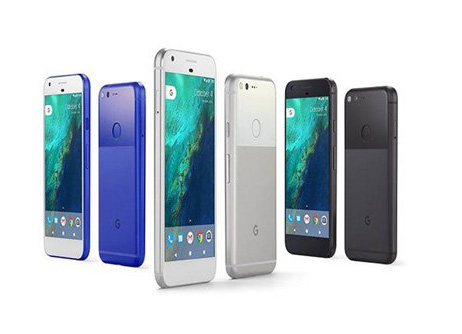 Guide List
Brief Introdution of Google Pixel
For many smart phone enthusiasts, Google Nexus phone has been a faith-like existence for high configuration with low cost and original Android experience. Besides the change of the name, Google said that Pixel is the first phone by Google, since the Pixel combines both hardware and software made by Google, while the design of Nexus has been provided by OEM and Google is only responsible for modification and supplement. However, the Pixel of this year is designed entirely by Google. OEM is only in charge of producing and assembling. This is very similar to the relationship between Apple and Foxconn. On the Pixel phone back, there is only a capital "G" and you can not find any traces of the OEM anymore. Pixel and Pixel XL are the most detailed Android Smartphone I have ever seen so far. Not every detail is the best, but very few obvious dissatisfaction for people.
Configurations for Google Pixel
Google Pixel:
The phone comes with a 5.0 inch touch screen display with a resolution of 1080 pixels by 1920 pixels at a PPI of 441 pixels per inch.
The Google Pixel is powered by 1.6GHz quad-core Qualcomm Snapdragon 821 processor and it comes with 4GB of RAM. And it packs 32 GB of internal storage cannot be expanded. As far as the cameras are concerned, the Pixel packs a 12.3-megapixel primary camera on the rear and a 8-megapixel front shooter for selfies.
Google Pixel runs Android 7.1 and is powered by a 2770mAh non removable battery.
The phone is a single SIM(GSM) Smartphone that accepts a Nano-SIM. Connectivity options include Wi-Fi, GPS, Bluetooth, NFC, 4G. Sensor on the phone include Proximity sensor, Ambient light sensor, Accelerometer, and Gyroscope.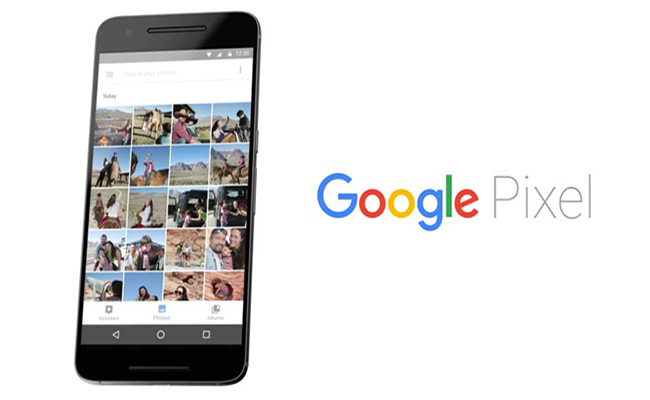 Google Pixel XL:
Compare to Google Pixel, Pixel XL phone has a bigger touch screen display in 5.50-inch with a resolution of 1440 pixels by 2560 pixels at a PPI of 534 pixels per inch and has a much larger 3450mAh battery. Apart from that, other things are same with Google Pixel.
Hands on and First Look at The Google Pixel and Pixel XL
At first glance of Google Pixel phones, they don't look especially impressive. A unibody metal design gets an extra area of glass on the back that starts around the fingerprint reader and stretches up to the top. This extra glass does help in making it different with other metal phones. A defined chamfer increases some dimensions to the sides of the phone as well. The appearance of this phone is very similar to iPhone, but differs with a headphone jack located up top , a not protruding camera and finger print sensor on the back. It has three colors, black, white, and blue.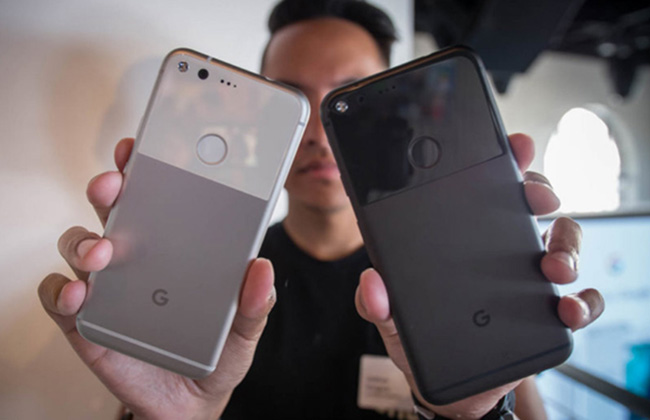 Google Pixel is the first phone with Google Assistant built in. Google Assistant now essentially replaces Google Now On Tap, this is the first place and currently the only place that you can use Google Assistant thoroughly on the phone. To talk about Google Assistant is that, it is actually kind of scarily accurate. It's really good at picking up voice and even in the very loud area, the phone can accurately pick up my voice and convert my speech into texts with no problems at all. The search function is so powerful that In a lot of cases, it can open an appropriate application that you want it.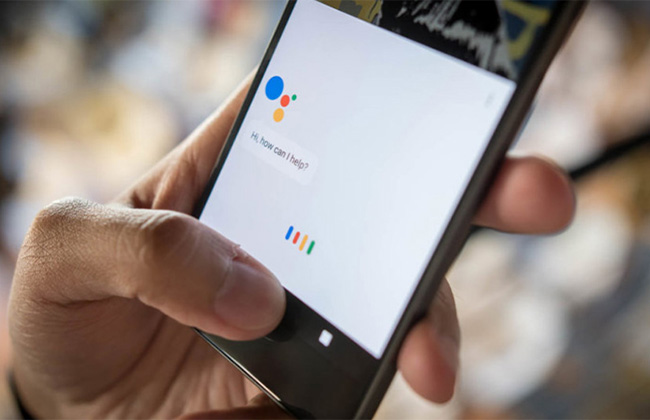 The Google Pixel is powered by a 2770mAh battery while Pixel XL has a much larger 3450mAh battery. Both Google Pixel and Pixel XL can be quick charged for up to 7 hours battery life and only need for 15 minutes charged. Pixel battery life is amazing!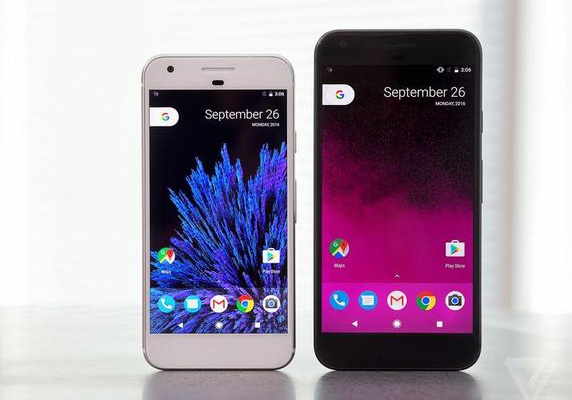 The camera of the Pixel phones are a very big deal for this new line of phones. With a best 89 DxOMark Mobile score (the highest rating DxOMark has given out to any smartphone), Pixel's camera lets you take brilliant photos in low light, bright light or any light. Even a bolstered HDR+ mode that is defaulted to auto is available to make the best pictures out of lesser than ideal conditions. With the highly rated camera, Google Photos will also provide unlimited storage for all your photos and videos. So you can say goodbye to those "storage is full" notifications.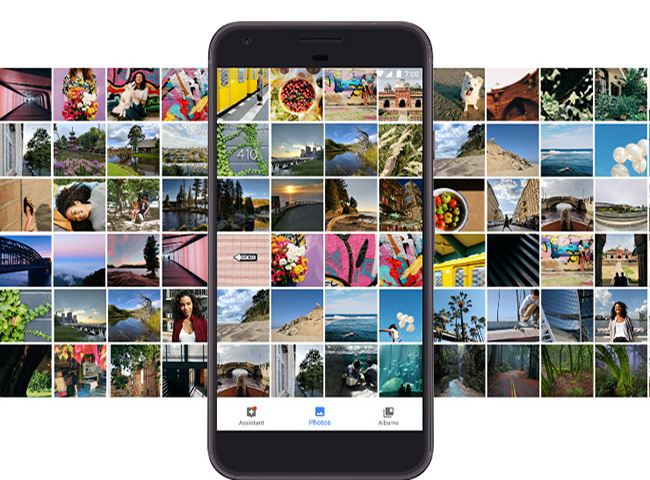 Google created a comfortable and easy-to-use VR headset, "Daydream View" making the VR experience can also be simple and elegant. It uses the soft fabric material giving it a stylish appearance and most importantly making it very light overall. You will not feel tired even after long time wearing. However, Daydream View is not a perfect VR headset for the limited visual area which can decline the immersive feel when you use it to play games or do other stuffs. But a good new is, it's only sold in 79 US dollars which may attract your attention to this new technology.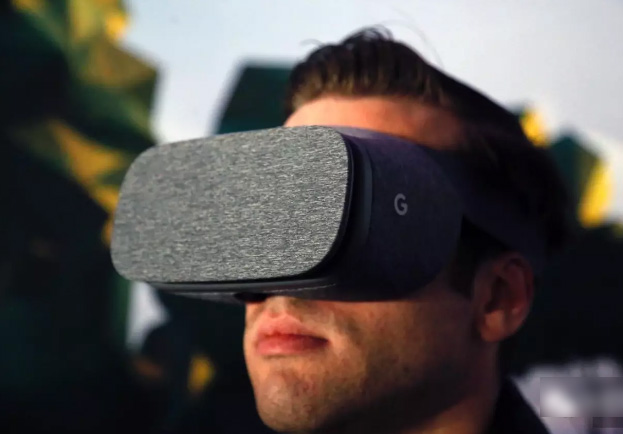 It's easier than ever to switch in 3 steps: Connect your old iPhone or Android device to your new Pixel with the Quick Switch Adapter, Sign into your Google account on your Pixel or create a new one, Choose what you want to move, like contacts, photos, videos, music, messages, etc, then sit back and let Pixel do the work.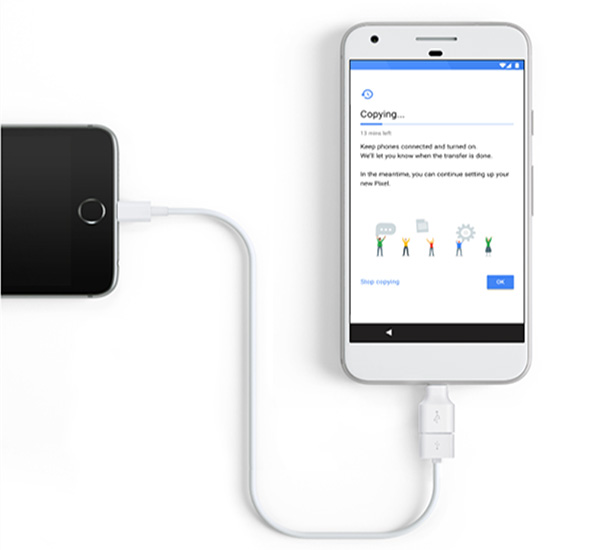 From the real phone we can see, whether the external design or internal components, Google is doing a good job in Pixel. So what's the Google Pixel price then? The price of Pixel is $649 for the smaller Pixel with 32GB of onboard storage. Upgrades to 128GB cost $100 for either phone while going to the Pixel XL will set you back another $129.

FoneLab for Android
With FoneLab for Android, you will recover the lost/deleted iPhone data including photos, contacts, videos, files, call log and more data from your SD card or device.
Recover photos, videos, contacts, WhatsApp, and more data with ease.
Preview data before recovery.
Android phone and SD card data are available.