Top 10 Android Offline Game APK
People feel boring when they are waiting in the station, staying at home, on the bus or train, even they are sitting in the toilet. No matter that what you are doing, an interesting offline game can help you to pass these spare time. No request to connect your device with internet, just play this game offline to enrich your daily life with funny and meaningful games.
10. Candy Crush Saga APK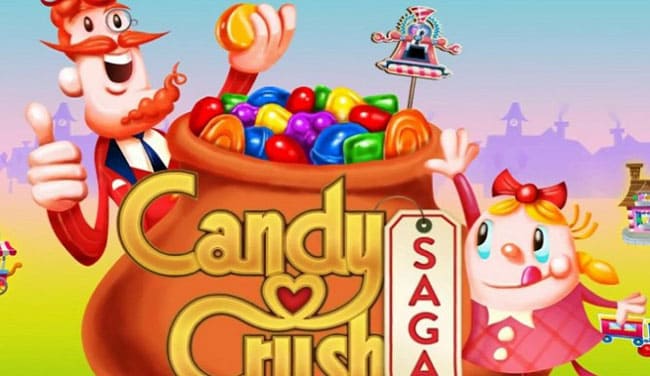 Candy Crush Saga is a developmental game which allows you to take on this deliciously sweet Saga alone or play with friends to see who can get the top score. So you can play this interesting game when you are boring without internet. Candy crush saga provides a sweet reason for your smile when you are happy, upset, travelling on the way or staying at home.
Pros:
Candy Crash Saga is a free offline game.
It is suitable for people with a wide range of age.
No advertisements.
Cons:
Optional payment for in-game items.
Download Candy Crash Saga APK
9. Plants vs. Zombies™ 2 APK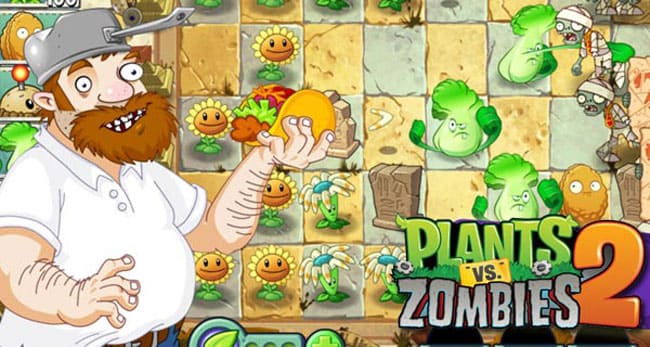 Plants vs. Zombies™ 2 is an improvement game which makes you keep thinking how to protect your brain with zombie-zapping plants all the time. You have to guard against the zombies with available plants to keep them far away from your place. It will need your good organization ability and patience to fight with zombies for your brain.
Pros & Cons
Pros:
Conquer all 50 levels of Adventure modes.
It helps to train your analysis ability and patience.
Cons:
Its character design of zombies is not suitable for little children.
Download Plants vs. Zombies™ 2 APK
8. Angry Birds 2 APK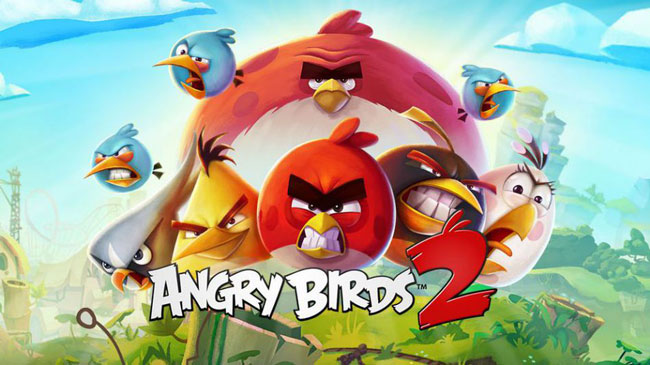 Angry Birds 2 starts a new era of slingshot gameplay with super stunning graphics, challenging multi-stage levels, scheming boss pigs and even more destruction. You have to choose wisely if you're going to stop those eggs from getting scrambled and destroy blocks to fill up the Destruct-O-Meter and earn extra birds. There's some serious bad guys on Piggy Island, and your slingshot skills are needed to take them down. Foreman Pig, Chef Pig and the infamous King Pig will stop at nothing to keep your eggs.
Pros & Cons
Pros:
Angry Birds 2 features challenging physics-based gameplay and hours of replay value. Each level requires logic, skill and force to solve.
Jaw-droppingly stunning levels brimming with exotic plants, quirky details and plenty of peril.
Cons:
There are ridiculous advertisements every 30 second.
Download Angry Birds 2 APK
7. Fruit Ninja APK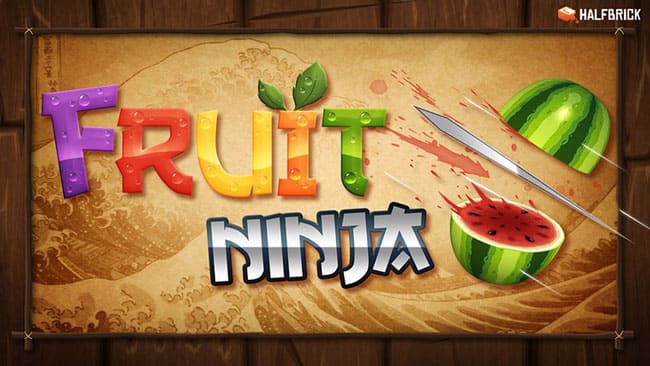 Fruit Ninja is an arcade game which allows you to slice the fruits to get score. So you have to consider about that how to slice more fruits one time and escape the bombs. There are colorful fruits and interesting interface, its design provides a comfortable environment to play this funny game for you. What's more, you can explore the nuances of Classic, Zen, and the fan favorite Arcade mode to expand your skills.
Pros & Cons
Pros:
Enables you to get high score by using power ups and special bananas, multi-slice Pomegranate.
Katsuro and Mari will guide you during the game as you grow from a novice fruit bruiser to all-out slicing machine.
This game contains optional in-app purchases. You can disable this feature in the settings menu of your device.
Cons:
Both Proton Blade and Ghost are offered on the paid contents only.
Download Fruit Ninja APK
6. Piano Tiles 2™( Don't Tap the White Tile 2)APK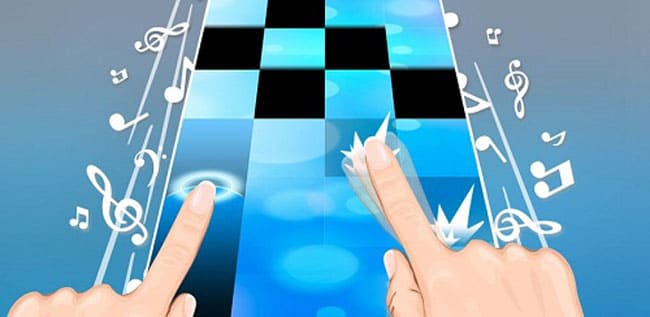 Piano Tiles 2™ is an exciting arcade game to challenge your hand speed limitation. You can challenge your limitation with the new slider tile gameplay. It has launched a brand new gameplay, so it enables you to feel the thrilling gaming experience and the pleasure of playing with your fingertips.
Pros & Cons
Pros:
It is easy to play, just tab the black tiles only while listening to music.
There are many songs for options.
Its package is small.
You can challenge your hand speed via playing this game.
Cons:
The random causing the game to freeze.
Download Piano Tiles 2™ APK
5. Temple Run 2 APK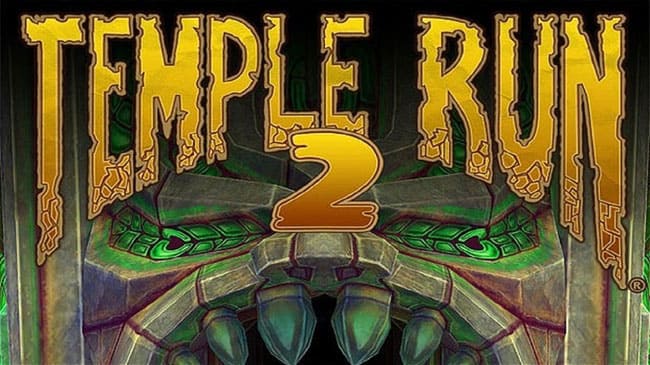 You've stolen the cursed idol from the temple, and now you have to run for your life to escape the Evil Demon Monkeys catching you. It requests your reflexes as you need to race down ancient temple walls and along sheer cliffs. Swipe to turn, jump and slide to avoid obstacles, collect coins and buy power ups, unlock new characters, and see how far you can run.
Pros & Cons
Pros:
It requires you to turn, jump and slide to avoid obstacles, collect coins and buy power ups.
It won't take too much of your device space.
It allows you to play this game offline.
Cons:
Speed can't be controlled.
Download Temple Run 2 APK
4. Subway Surfers APK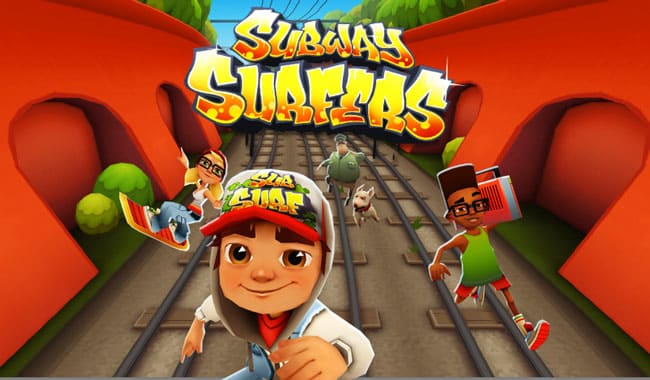 Subway Surfers requires you to dash and dodge the oncoming train as fast as you can. Help Jake, Tricky & Fresh escape from the grumpy Inspector and his dog. You can collect the coins when you are running and then you can save yourself by using the keys. Your own characters and boards can be chose, but some of items are charged.
Pros & Cons
Pros:
The design of interface and character is interesting and colorful.
You can get achievements via finishing the missions and challenges.
It will not require for internet connection.
Cons:
There are no other modes for options.
Download Subway Surfers APK
3. My Talking Tom APK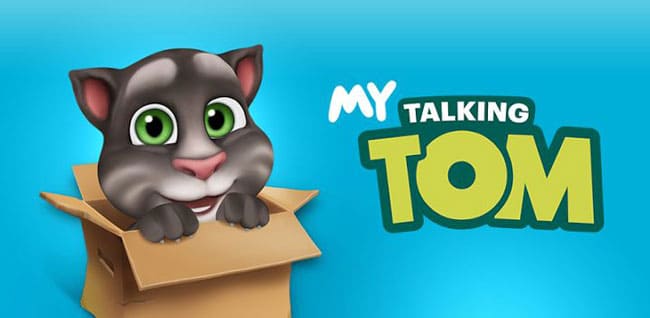 My Talking Tom enables you to adopt virtual pet, you can select its fur, clothes and furniture from tons of options. It will talk to you, smile with you. You can just treat it as a real pet, name it, feed it, play with it or tuck him to bed. It is really an excellent game to enrich your daily life.
Pros & Cons
Pros:
Adopt your own baby kitten and help him or her to grown into a full grown cat.
It enables you to feed it, play with it and create your Talking Tom by selecting different fur color, eyes color, clothes and more.
Cons:
You have to wait 12 hours for the flight ticket for travelling to another country.
Download My Talking Tom APK
2. Townsmen APK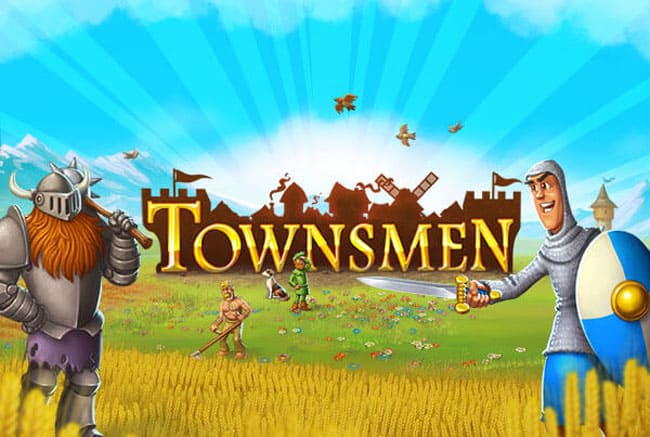 Townsmen is a simulation game which allows you to build your dream house from tiny village to a grand empire. You can find spots for mining ore, harvest the crops of your farms and collect coins. Bandits are looking to plunder and pillaging your peaceful town. You have to protect your citizens and ensure they have a happy life.
Pros & Cons
Pros:
The design of interface is nice and reasonable.
It enables you to collect coins and harvest crops, it is really interesting and make users addicted for it.
Cons:
The advertisements are really annoying.
Download Townsmen APK
1.Smurfs' Village APK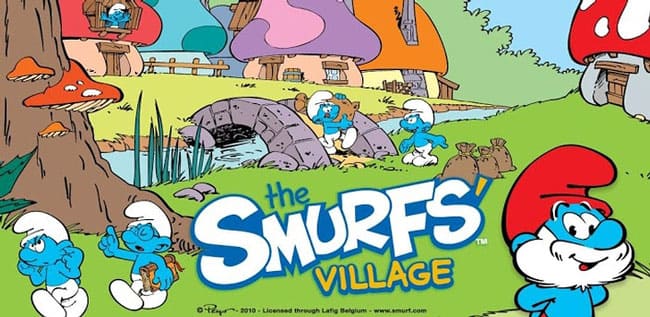 Smurfs' Village is a casual game which ask you to help the Smurfs to build and design their home. You can earn golds according to grow and harvest the corps, then you can spend all these cash to decorate your village. It enables you to create your own great Smurfs' Village with which buildings or bridges you like. You can connect Facebook with your friends or play it offline.
Pros & Cons
Pros:
You can create the village with what you like.
It allows you to earn golds according to grow and harvest corps, finish the requests.
Cons:
You have connect to internet if you want to visit other villages.
Download Smurfs' Village APK