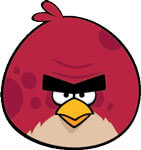 Screenshot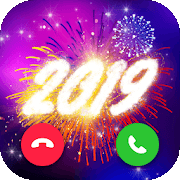 Color Call Flash - the best free call flash color screen app
Overview of Angry Birds 2
Angry birds 2 is a casual game which use the unique powers of the Angry Birds to destroy the greedy pigs' defenses. In addition to the Mighty Eagle, Angry Birds now has power-ups to boost your birds' abilities and three-star levels to unlock secret content. Angry Birds now has the following amazing power-ups: Sling Scope for laser targeting, King Sling for maximum flinging power, Super Seeds to supersize your birds, and Birdquake to shake pigs' defenses to the ground.
If you get stuck in the game, you can purchase the Mighty Eagle, which is a one-time in-app purchase in Angry Birds that gives unlimited use.
Many levels have multiple stages because those naughty porkies are building their teetering towers right under your beak.
It is easy to play, you just fire birds at pigs using a slingshot.
Characters of birds and pigs are lovely.
Interface of game is colorful and clearly that makes users play this game more comfortable.
You can boost the abilities of your birds.
To unlock secret content when your birds ups to three stars.
Test & Review
Angry birds is an easy game, but you have to think about which bird flying next widely if you want to stop these pigs. They are just something so relaxing about slinging birds into bricks and pigs, that help me relax. I loved the angry birds. It is so funny, and the best part is you don't need money to play. Their hundreds of levels, challenges, and tournaments that I really enjoy playing.
Pros:
It is an easy game but you have to think about that how to get higher score to improve your elaborative faculty and analysis ability.
The design of colorful birds and pigs are cute.
It is suitable for child and people in any ages.
You can challenge yourself by unlock secret content.
There are Tutorial tap on the top of the window, so you can click to see how to play if you don't not clear about it.
Cons:
Every 30 seconds there is an advertisement.
Sometimes it closes itself, or it restarts my phone.
By the way, you can easily use Android Data Recovery to backup Android data, or restore Android data easily and safely.
Free Download
Free Download