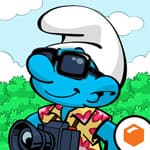 Screenshot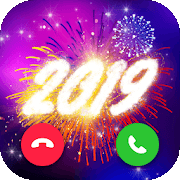 Color Call Flash - the best free call flash color screen app
Overview of Smurfs' Village
Create your own spectacular Smurfs' Village from scratch, starting from your very first Smurf Hut to help Smurfs to foil their plans. You can earn some golds, which can buy something to decorate your home, after harvesting the blueberries, strawberries and more you have grown before. You can select which buildings, bridges, fields and others you prefer to place in the village. If you have connect with internet, you can visit you friends' villages. It looks like a real village that you can live there and visit others as you like.
The design of interface and character is suitable for all ages people.
Weather changes.
It is easy to play, you can just follow its guide to play.
There are achievements for you if you have complete the quests.
It is a free game that enables you play it offline.
You can disable the charged contents in setting menu.
It enables you to adjust the sound, effects, notification and more in Options.
Test & Review
Playing Smurfs' Village, it enables you to build the houses, fields and place bridge on the river. You can even put your national flag in it. It can also give you grove even more room to grow with a new land expansion you can buy with seeds. No limitation for you to build your own village, you can create it according to what you like.
Pros:
You can keep playing and completing quests to unlock more Smurfs areas.
Sometimes it rains.
Endearing cast of characters and lots of fun for all ages.
It enables you to save to the Cloud if you have connect to internet then you can play this game with different devices.
There are other mini games in it, such as Greedy Smurf's Baking game, Papa Smurf's Potion Mixing game.
Cons:
It takes too long to build a bridge or other things you want.
Hard to make rapid progress unless you buy Smurfberries for cash.
By the way, you can easily use Android Data Recovery to backup Android data, or restore Android data easily and safely.
Free Download
Free Download