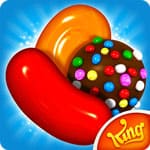 Screenshot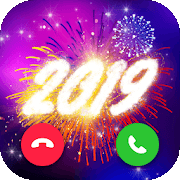 Color Call Flash - the best free call flash color screen app
Overview of Candy Crush Saga
Candy Crush Saga is an interesting casual game for everyone. It is not difficult, so it enables you easy to understand how to play. And this game keeps updating every 2 weeks, which allows you to challenge yourself all the time. Its colorful and sweet design makes you feel happy when you are playing this game. There are limitation of playing times that prevent you playing this game for a long time. Candy Crush is a funny game which is good for heathy and challenging yourself.
Candy Crush Saga is completely free to play but some optional in-game items will require payment.
Hundreds of the best levels in the Candy Kingdom with more added every 2 weeks for your entertainment.
Tasty ways to play: Target Score, Timed Levels, Drop Down Mode and Order Mode.
Collect sugar drops to progress along the Sugar Track for super sweet surprises.
Spin the Daily Booster Wheel for a delicious prize.
Pass level 50 to unlock Dreamworld and escape reality with Odus the Owl.
Unwrap delicious environments and meet the sweetest characters.
Tasty Candies, wrapped and striped Special Candies, Color Bombs and various other magical boosters to help with challenging levels.
Test & Review
This game is easy to play and suitable for all ages people, its color and interface makes me feel sweet. There are tutorial about how to play this game for reference if you have no idea to play with it. I always play this game with my mom at home and we will compare that whose score is higher. It really makes our family relationship closer than before. The sweetest game just keeps getting sweeter.
Pros:
Candy Crush Saga is a free game but you can pay for some in-game item optional if you need.
There are hundreds of levels for challenging and will add more once 2 weeks.
You can choose the tasty ways to play.
Unlock Dreamworld when you past the level 50.
There are many magical boosters to help you pass the challenging level.
You can turn on or off the sound and music.
It allows you to set the name and character for your own player.
It enables you play this game offline or online with your friends.
Cons:
In some cases, the game keeps crashing on mobile.
By the way, you can easily use Android Data Recovery to backup Android data, or restore Android data easily and safely.
Free Download
Free Download