Top 10 Best Weather APK
Weather changes frequently, we have to do some preparation for these situations, So what you need is accurate weather app to tell you how the current weather condition is and when it will come or stop. After that, you can adapt to the changing weather conditions to better plan your traveling, working or school days.
10. 1Weather APK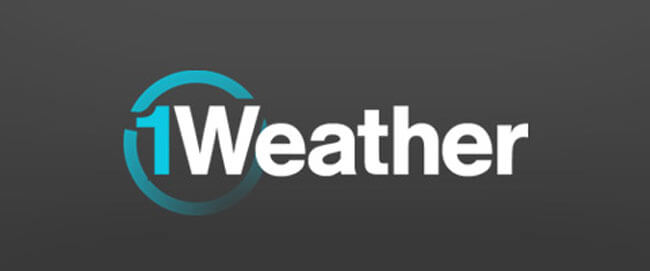 1Weather, which has a simple and beautiful package, allows you to track and view weather forecast and current conditions for "My Location" to get real-time updates wherever you go, or add any location you chose.
Pros:
You can track current condition and forecast of your location and add up to 12 locations of your choosing.
You can check Temperature, Precipitation, Radar and Current Phases of the Sun and Moon.
Cons:
New theme of white background is hard on eyes.
Sometimes full screen of advertisement pops up.
Download 1Weather APK
9. WeatherBug APK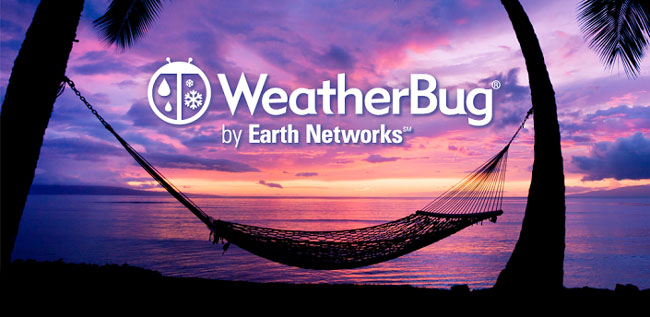 WeatherBug focus on weather forecasts for over 2.6 million locations worldwide and has the largest worldwide total lightning detected network. It lets you track the weather condition and forecasts of the location you chose, and keeps you informed of dangerous weather. What's more, it allows you to view current traffic with this application.
Pros & Cons
Pros:
You will be informed of dangerous weather if it is coming in the following hours or days.
You can view traffic conditions with this application.
Cons:
Radar doesn't update quick enough for impending storms.
Location can't be updated in time.
Download WeatherBug APK
8. The Weather Channel APK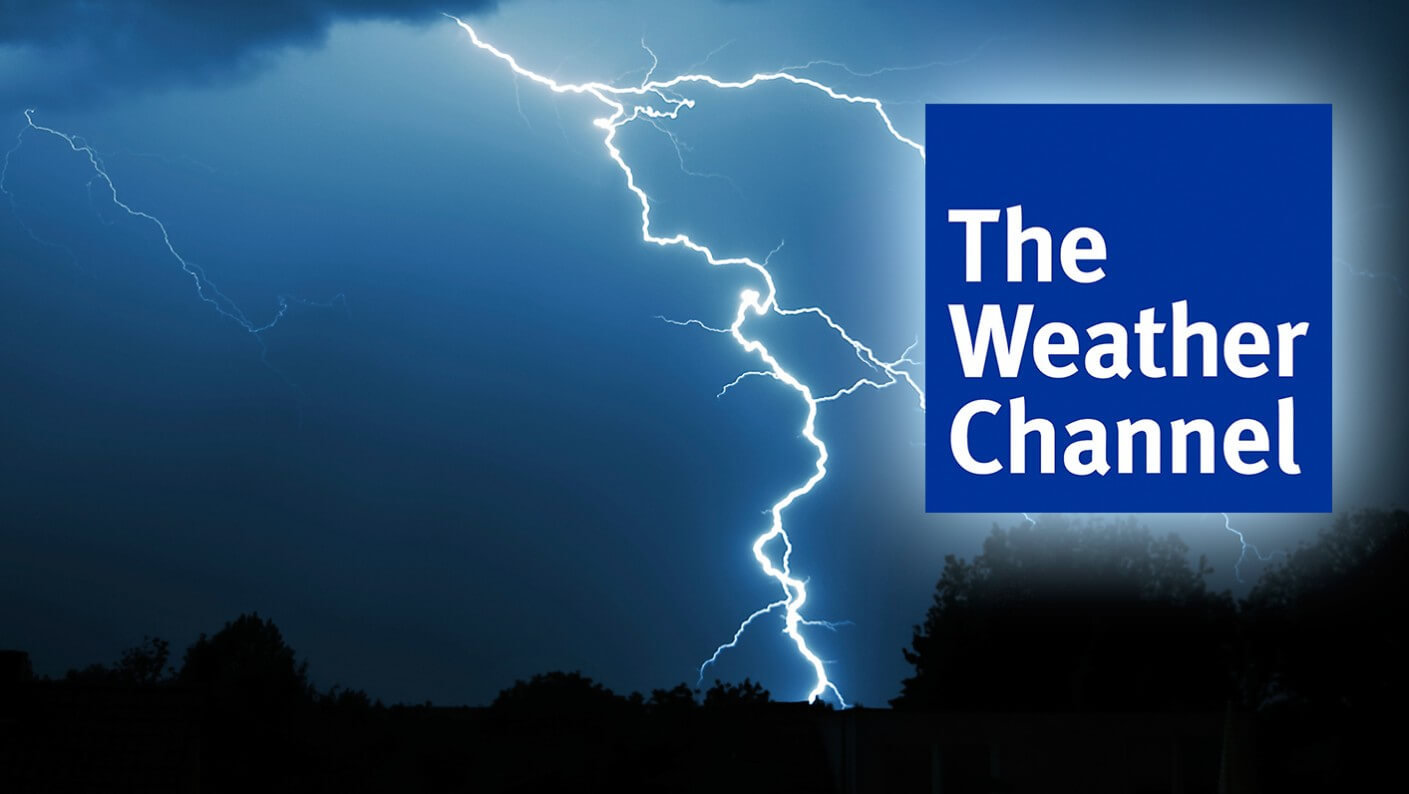 Home Screen of The Weather Channel changes based on your current location, weather, and time of day, so you can get your current condition plus the weather information you need most. It enables you to track tropical storms and hurricanes, get storm safety and preparedness tips with Hurricane Central. And you can active the Severe Weather Alerts, Breaking News Alerts, Lightning Alerts, Rain and Snow Alerts and Pollen Alerts by going to your in-app settings.
Pros & Cons
Pros:
You can get hourly, 15-day and weekend forecasts in Celsius or Fahrenheit.
It has pollen counts and ski data to help you to plan your outdoor activities.
Cons:
Radar is much slower and not nearly as detailed.
The size of package is big.
Download The Weather Channel APK
7. Weather Underground APK

The new Weather Underground Android app provides the world's most accurate hyper-local weather forecasts in addition to Interactive Radar, Satellite maps and severe weather alerts. You can get global rain or snow start and stop time here. If you find that the weather forecast from Weather Underground, you can report to help other users in the same area with you. What's more, Webcams are back in a new tile.
Pros & Cons
Pros:
You can track weather summary easily and check detailed information of Temperature, Wind Speed and Direction, Humidity and more.
You can check detailed condition of weather for the following hours. For example, when the rain will start and stop.
Cons:
The size of advertisement is too big.
Download WeatherUnderground APK
6. Weather APK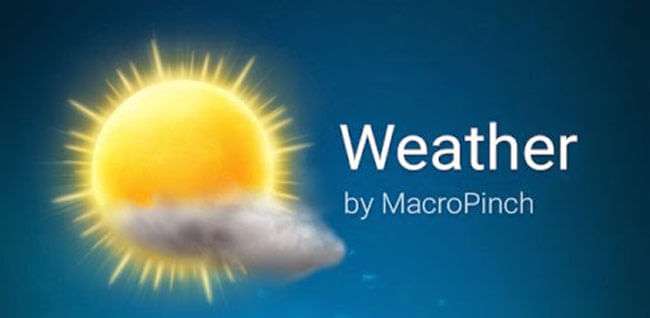 Weather is a simple app which always update the conditions and lets you know how the weather comes alive. Weather will track your location with GPS automatically, and you can manually add your locations. It shows you current weather conditions and forecasts for the following 5 days of Temperature and Precipitation.
Pros & Cons
Pros:
It enables you to add your locations manually.
Cons:
No more weather information about Wind Speed, Direction, Humidity and others.
Download Weather APK
5. AccuWeather APK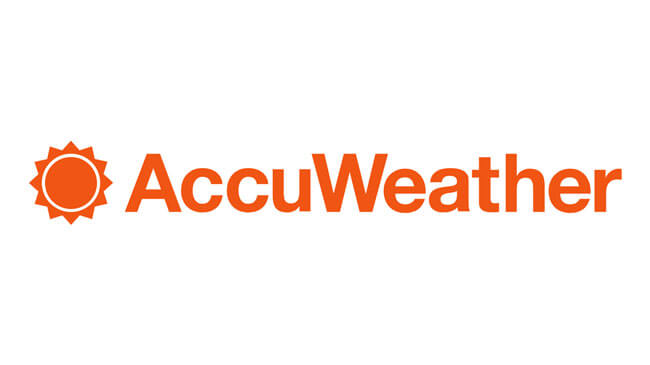 AccuWeather weatherproof your day from free by its professional and detailed weather information. It shows you Precipitation forecasts for the next two hours hyper-localized to your exact street address or GPS location minute by minute. Includes precipitation type and intensity, and start and end times for Precipitation. It also pushes notifications for severe weather alerts.
Pros & Cons
Pros:
Summary and detailed weather information can be viewed.
There is orange card to show you important notification of snow, forest fire and others.
Cons:
Size of widgets can't be adjusted.
Download AccuWeather APK
4. Yahoo Weather APK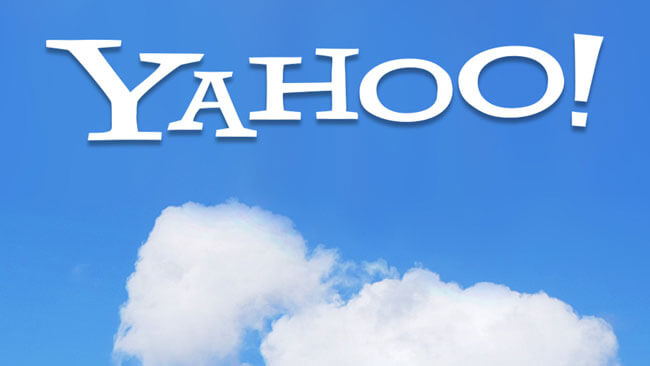 Yahoo Weather provides the accurate weather forecasts for following hours, 5 days or 10 days, so that you can prepare the day or week for your daily life and work. There are beautiful photos match your location, weather, time and condition to make your weather forecasts more special for you.
Pros & Cons
Pros:
Get all the details of weather, including Wind, Pressure, and Chance of Precipitation.
It provides the beautiful photos from Flickr users so that you can view special weather forecasts.
Cons:
There are annoying advertisements.
Download Yahoo Weather APK
3. The Weather APK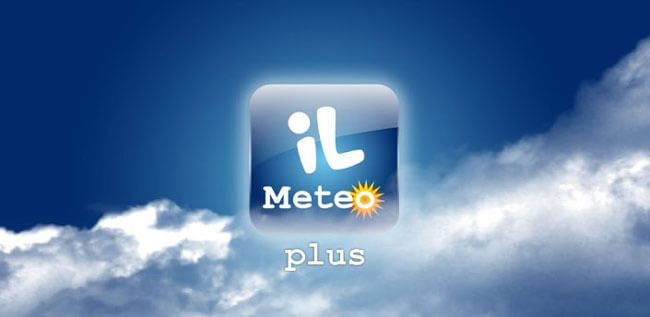 The Weather is a simple app which allows you to view Satellite and Radar besides weather condition. You can check the detailed current weather information in this app and get notifications of weather forecasts of the following 15 days. It is really helpful for you to arrange your schedule.
Pros & Cons
Pros:
You can tag your locations as your favorite, so that you can find them easily from Favourites tag.
There are webcams to help you get real-time weather condition.
Cons:
Widgets aren't available if you install or move this app to SD card.
Download The Weather APK
2. Weather & Clock Widget Android APK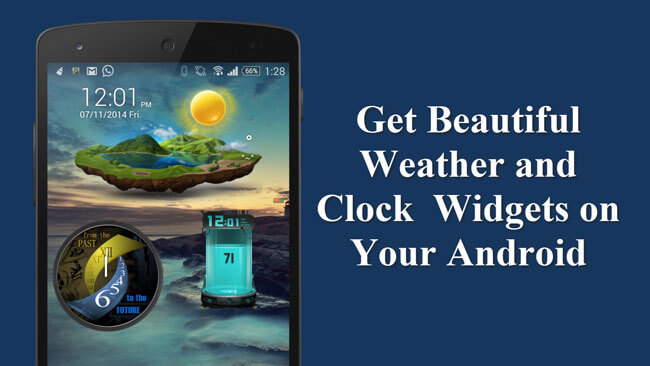 Automatic update intervals of this Weather and Clock Widget Android are every 15, 30 minutes, 1, 3, 6, 9, 12 hours automatically or manually. It shows you the latest weather conditions and detailed information of Wind Speed, Wind Direction, Humidity and others can be viewed.
Pros & Cons
Pros:
Automatic location detection by network and GPS.
You can add up to 10 different locations to follow weather and forecast.
Cons:
Google play service has be installed and updated before you use it.
Download Weather & Clock Widget Android APK
1.Transparent Clock & Weather APK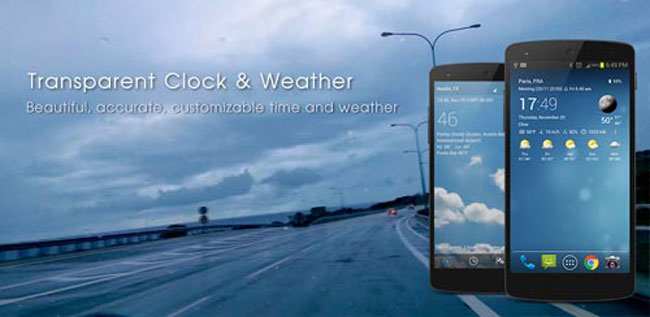 Transparent clock & weather detects your current location automatically, of course you can also add locations manually. You can select the background, icon and size of widget according to which you prefer, so it makes you use your phone easier and more comfortable.
Pros & Cons
Pros:
Weather update interval can be chosen, there are 15 min, 30 min, 1, 2, 4, 6, 8 hours or manually.
You can change the size or icon of weather widget.
Cons:
The map shows the area but not the radar which showed what weather is heading toward.
Download Transparent Clock & Weather APK