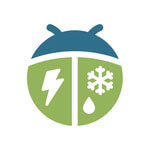 Screenshot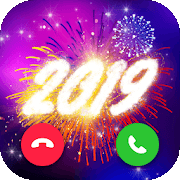 Color Call Flash - the best free call flash color screen app
Overview of WeatherBug
WeatherBug provides the fastest weather alerts from NOAA and the NWS, the best real-time weather forecasts, 18 interactive & animated weather maps including Doppler Radar, Satellite, Lightning Alerts, Precipitation, Local Temperature, Local Pressure, Local Radar, Wind Chill, Heat Index, Humidity, Wind, Pollen, and much more. It enables you to add weather widgets on your home screen and you can customize the size of widgets. It is more than a weather app, you can also get traffic condition on your road, so that you can decide whether you should change your schedule or not.
Shows you the weather alerts from NOAA and the NWS including all watches, warning and notifications.
Provides current, hourly and 10-day reliable real-time weather forecasts.
You can use interactive and animated weather maps.
Enables you to add various weather widgets for your Android home screen.
It has Spark Lightning Alert to send you notifications of dangerous lightning storms.
You can change the size of weather widgets on your home screen.
Get traffic conditions to better plan your day.
Select the unit of Wind, Temperature and other as you like.
Test & Review
WeatherBug has live weather and traffic camera, which keeps your informed of real-time weather and traffic conditions. No matter that how fast the weather changes, you can prepare for them after you checked the weather forecast. I can see the current temperature in my Android's status bar and change the size if I need to make it smaller or bigger. It is a reliable and interesting weather application.
Pros:
Track current weather conditions, including Temperature, Wind speed and others.
Check hourly and 10-day weather forecasts.
Get traffic condition from live camera.
You can change the unit of Wind speed, Temperature or others from selections.
Receive severe weather notifications, including those from NOAA & NWS.
Get Wind Speed & Direction, UV (ultraviolet) Information, Sunrise & Sunset Times, Moon Phases, plus Daily Highs & Lows for Humidity and Pressure.
Cons:
Sometimes failed to add or remove locations.
Advertising is a little annoying.
By the way, you can easily use Android Data Recovery to backup Android data, or restore Android data easily and safely.
Free Download
Free Download