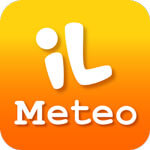 Screenshot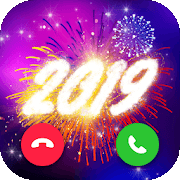 Color Call Flash - the best free call flash color screen app
Overview of The Weather
The Weather enables you track weather conditions including Visibility, Precipitation, Humidity, UV Index, Temperature, Feels Like, Wind Speed, Pressure and others. And you can choose to get today's weather forecasts every hour or every 3 hours, as well as check weather forecasts for 15 days. To better plan your outdoor activities, you can check sea, beaches and surf spots and snow and ski fields on the search pane. It is a convenient design for users, which makes you fall in love with this lovely weather application.
The Weather provides today's detailed forecasts information every hour or every 3 hours.
You can check weather conditions of the following 15 days.
Full weather information can be provided.
Icon of weather can be changed from the setting, simple, cartoon and real icon.
Unit of Temperature, Wind Speed can be adjustable.
Weather live condition can be viewed with Radar, Satellite or Webcams.
You can check detailed information of weather by clicking on it.
You can report weather with photos.
Background photo comes with photo which matches your location weather condition and time.
Test & Review
The weather is a useful and convenient weather application for me. I can save the location I chose to Favourite, so that I can find it easily when I need to check the weather condition of these locations. And I can change the unit of Wind Speed and others, even change the icon with the looks I like, it really make me use this application happier and more comfortable. Its accurate and reliable weather forecast is what makes me can't stay away from The Weather.
Pros:
Enables you to find your chosen locations from Favourites if you have tag them.
You can track current weather condition.
Weather forecasts of 15 days can be viewed.
Detailed weather information can be checked after clicking on the time you want to know.
You can change the unit or icon of weather according to what you would like to see.
Allows you to check the real-time weather condition with Radar, Satellite or Webcams.
Search sea, beaches, surf, snow and ski information to better plan your days.
Background will be changed according to the local weather condition.
Cons:
On multiuser devices, it works only with the default user.
By the way, you can easily use Android Data Recovery to backup Android data, or restore Android data easily and safely.
Free Download
Free Download