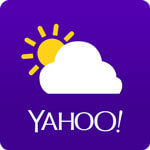 Screenshot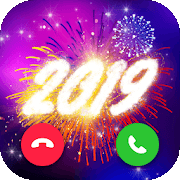 Color Call Flash - the best free call flash color screen app
Overview of Yahoo Weather
Yahoo Weather is not only a weather app which provides weather current conditions and forecasts with accurate information, but also a weather widget with beautiful photos match your location, time and condition. Summary and detailed information of current and following weather conditions can be viewed in this app, which let you plan skiing activities or basketball game without get hit of rain or snow. You don't have to worry about the bad weather ruins your plan.
Get all the details of weather.
Select animated sunrise, sunset, wind, and pressure modules.
Browse interactive maps: Radar, Satellite, Heat, and Snow.
Track all your favorite cities and destinations.
Scroll down for detailed weather information.
Tap the plus sign to add up to 20 cities.
Swipe left-to-right to move between locations.
Submit your photos to Yahoo Weather by joining Projectweather on Flickr.
Test & Review
My friend told me about this app as he was always telling me what the weather would be like that week. I downloaded it and have found it to be the accurate weather prediction. I love the background of our town and when you receive a 15-minute weather warning of rain, which gives you the chance to get washing if you are at home. Don't just check the weather. Yahoo Weather brings you Flickr photos of your location and current conditions, backed by the most accurate forecasts.
Pros:
It enables you to add up to 20 locations.
You can check detailed information of weather.
Users of Yahoo Weather can submit the photo to Flickr which matches your location, time and condition.
Select the unit according to which you used to be.
Get notifications of weather.
Cons:
No Radio, Maps options to get weather current condition.
By the way, you can easily use Android Data Recovery to backup Android data, or restore Android data easily and safely.
Free Download
Free Download