Top 10 Best Android Screen Lock APK
People would like to unlock their phones with Android Screen Lock apps, which make their phones look great. And screen lock is an important navigational screen, which lets you jump straight to the important features on your phone. In this article, we've rounded up a bunch of the best Android Screen Lock apps to unlock your phone with different methods to you.
10. CM Locker

CM Locker is not only a customize unlock tool which has Anti-Theft protection to locate your lost phone, but also the Intruder Selfie to snap photos of intruders and the photos will be sent to your email instantly. It enables you to control music playlist with one hand directly on the lock screen.
Pros:
Protect your confidential data using the most advanced mobile technology.
Directly open the camera, flashlight, calculator and more.
Cons:
Size of advertisements are too big.
Download CM Locker APK
9. GO Locker APK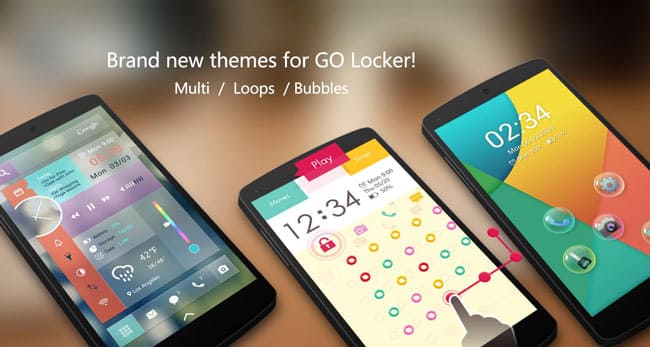 GO Locker will completely unlock home screen from waking up your screen. Plenty of unlock style for options, such as iPhone style, Android style, and others. You can set switches on the left screen, also you can clean the running apps to boost your phone up!
Pros & Cons
Pros:
A vast number of themes with plenty of unlocking style for options, iPhone style, android style and other styles.
Cons:
There are too many advertisements and users can't remove them from phone.
Download GO Locker APK
8. HI Locker APK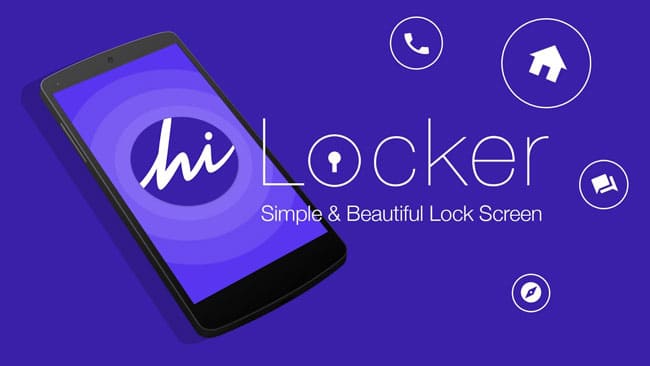 HI Locker provides lots of wallpapers for you to design your own beautiful and special screen lock, and it allows you to lock your phone screen with photos. It not only protects your phone with PIN and pattern lock security, but also has protection of your phone from intruders. For example, it can send your photo of intruders after they peeping your information and entering the wrong password. You can access camera, music and other apps quickly and save your battery life by cleaning the running apps.
Pros & Cons
Pros:
Provide many wallpapers to customize everything with your own style.
Enable you to lock your screen with photos, name, PIN, drawing or favorite state.
Cons:
Download HI Locker APK
7. Next screen lock APK----Winner of "Best lock screen app for Android" award -- AndroidPIT, Best Android apps of 2016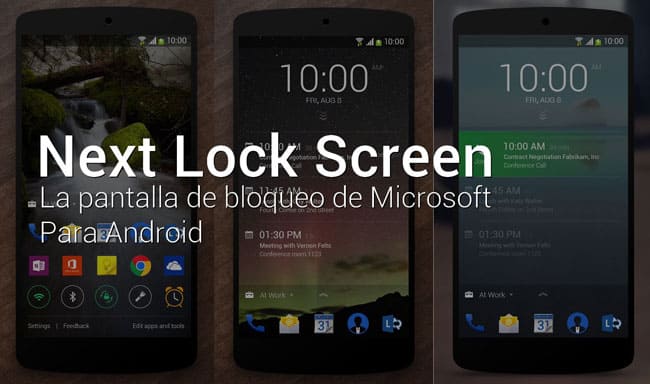 Thurrott.com: "Microsoft this weekend updated its Next Lock Screen app for Android, a personalized lock screen replacement that lets you see your calendar, missed calls, email and text messages at a glance, and then act on them without unlocking your device....This really does look sweet." It enables you to customize your screen and access to your apps quickly. What's more, you can send messages or call from the lock screen easily. It is really convenient to use.
Pros & Cons
Pros:
Protect your phone with a PIN or pattern code.
Fingerprint unlock is available on hardware-supported devices.
Cons:
Suck the battery too quick.
There is a problem to launch the camera.
Download Next Screen Lock APK
6. Locker Master APK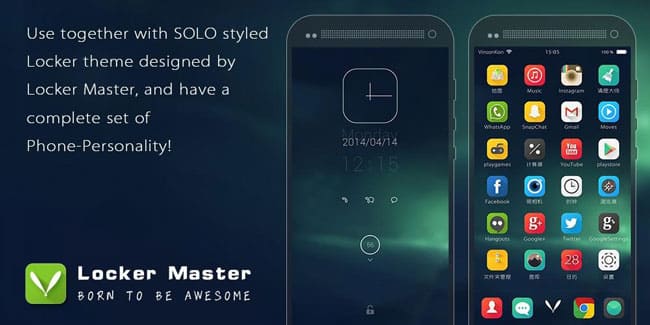 Locker Master is not only an app for you to change your unlock style or wallpaper with tons of options, but also a lock screen theme editor to create your own wallpaper theme. You can share your creations with others all over the world. So you can upload your design to the community of users and download the theme you like from others.
Pros & Cons
Pros:
DIY your personalized theme easily.
Cons:
When waking the lock screen is slow to respond.
Download Locker Master APK
5. Solo Locker APK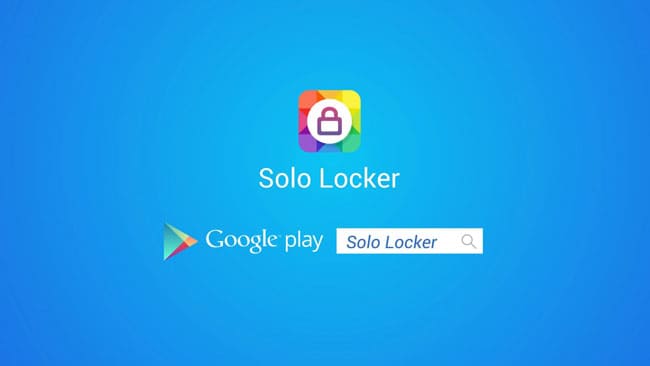 The DIY Locker has changed into Solo Locker now. On the one hand, it allows you to lock your phone with photos, smooth, lite and ready to increase your privacy security. On the other hand, it has added more funny and personal decorations to customize your own lock screen, so you can add your own photos, family's photos or your friends' photos on your screen.
Pros & Cons
Pros:
There are different ways to lock your photo, such as photos, smooth and others.
Cons:
There are no lock screen time limitation, so the lock screen waste battery.
Download Solo Locker APK
4. C-Locker APK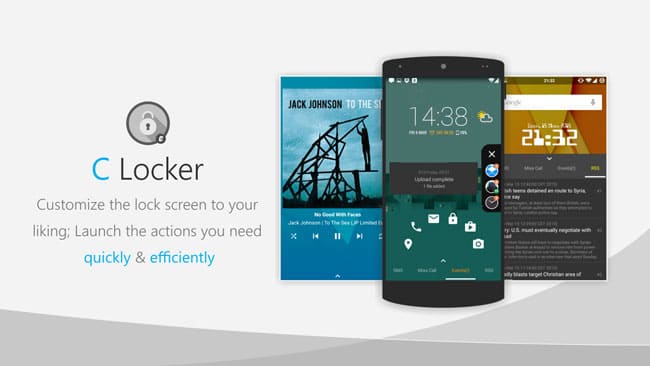 C-Locker has various of lock screen wallpapers and methods for options. Easy and simple unlock experience with different unlock methods into different interfaces. You can change your phone lock screen photo and lock screen interface from tons of designs, We are sure that some of themes can make you satisfied.
Pros & Cons
Pros:
There are different methods to unlock your phone, slide towards different directs, cut bubbles, scroll up different directions…
Cons:
Randomly stop working.
Screen lock doesn't work unless the app is running.
Download C-Locker APK
3. WidgetLocker APK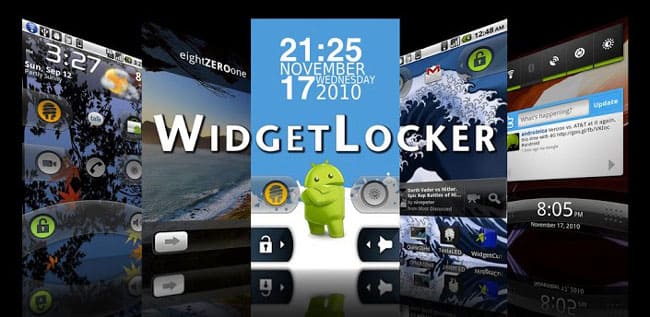 WidgetLocker is a lock screen replacement that puts you in control of the look, feel and layout of your lock screen. There are various of wallpapers for options to set as yours. It enables you to select you favorite unlock method from built-in styles or users themes.
Pros & Cons
Pros:
Drag and Drop placement of Sliders, Android Widgets and App Shortcuts.
Cons:
You have to pay for it before download and installation.
Download WidgetLocker APK
2. Lollipop Lock Screen Android L APK

Lollipop Lock Screen Android L enables you to change and blur lock screen background. And you can set GIF as the background of lock screen. You can access to music or other apps quickly, as well as reply messages or call back directly on lock screen.
Pros & Cons
Pros:
Change or blur lock screen background.
Cons:
No security available on non-premium version.
Download Lollipop Locker Screen Android L APK
1.LokLok APK

LokLok allows you to draw what you like without unlocking your phone, and you can connect with you friends so that you can share creations with them. You can leave notes to them here because it is the first thing they will see when they reach their phones.
Pros & Cons
Pros:
Leave a note for others, it's the first thing they'll see when they reach for their phone
Cons:
There are no skin colors to be chosen from.
Download LokLok APK