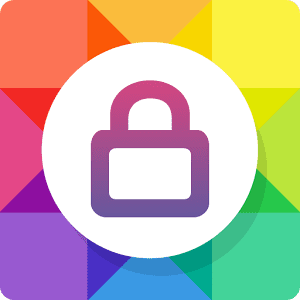 Screenshot
Overview of Solo Locker
Solo Locker allows you to lock your phone with different ways or use tons of different photos as your lock screen. At the same time, you can customize your passcode interface to make you use your phone more comfortable. And you can set switches to your camera, Blue tooth or other apps quickly. So you can make your phone comfortable and easy to use.
You can unlock your phone with photo or cute or cool cartoon pictures.
It allows you to customize your own passcode interface.
You can make your phone easy to use with application shortcut.
Control your music playback directly from lock screen.
Test & Review
The beautiful and special lock screen is great and my friends are jealous of it. You can not only use tons of photos for screen, and you can add idol's or family's photos on it. Of course it is not only looks nice, but useful. You can customize your wallpapers and passcode interface to protect your phone information out of risking data disclosure. It is really make users fall in love with this simple and safe screen locker.
Pros:
You can use a photo as part of the phone's passcode
You can use cute or cool cartoon pictures as your passcode
You can customize your own passcode interface
Directly control the music player, and star the apps quickly.
You can add photos you like to the lock screen wallpapers.
Enables you to download a plenty of beautiful and funny theme or wallpapers.
Provides you with spectacular wallpapers and lock screen themes with unique unlocking styles.
Cons:
Respond rate is slow when waking the lock screen or inputting the password.
There are too many advertisements.
Details of notifications will be displayed on the screen.