Make a custom ringtone is a great way to personalize your phone. Long ago, the only way to get custom ringtones on your phone was by purchasing them from your service provider. At about $1-2, this method is still an option today, but luckily, you can now create your ringtones for free and load them onto your device.
With this do-it-yourself method, you'll be able to turn any piece of audio into a ringtone--any part of your favorite song.
There is a better way: Do you know that you can also make ringtones on your computer and transfer it to your iPhone? You can record any sound and create your masterpiece of music, then convert it to a ringtone using your phone in your pocket. You can easily play any unprotected music tracks on your device and create ringtones from them.

1. How to Create a Ringtone on iPhone/iPod/iPad
FoneTrans for iOS can act as a ringtone transfer and making tool, which helps you make and transfer ringtones between iPhone and Mac or PC freely.
You can add ringtones to iPhone, get ringtones off iPhones, or export ringtones to iTunes and computer, or even transfer your iTunes Library to a new computer. All these actions can be done through the interface of FoneTrans for iOS. So in case you want to convert more than one file for you to use as your iPhone ringtone, using FoneTrans for iOS is definitely a good choice.
The software supports other Apple devices like iPod and iPad. That means you can also transfer music from iPad to Mac,transfer music from iPod to Mac and so on.
Except for ringtone, FoneTrans also enables users to transfer and copy other data, such as music, photos, contacts, messages, videos, books, movies, etc.
Step 1 Download the Ringtone Making Tool and follow the prompts to install it. Then connect the device. Click Add option,and we can choose the music which we want to transform to ringtone.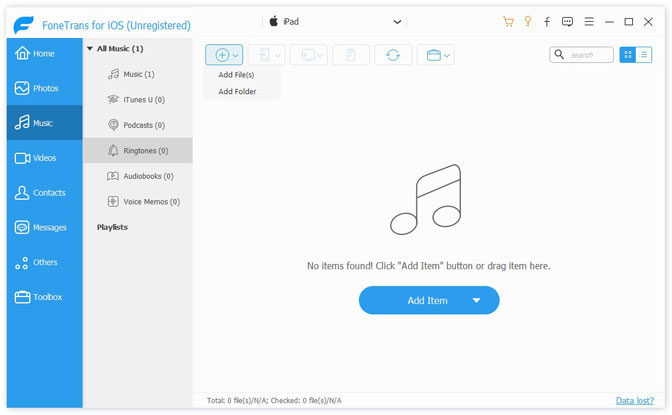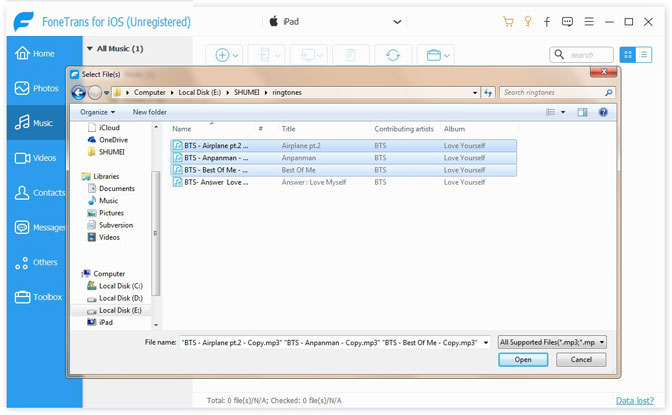 Step 2 Then the software will give you two choices: Directly convert with defult settings or Open Ringtone Maker for custom converting. The first choice means that the full song will convert MP3 format to M4R, the other means we can select an audio clip from the song. Select the second option and click OK.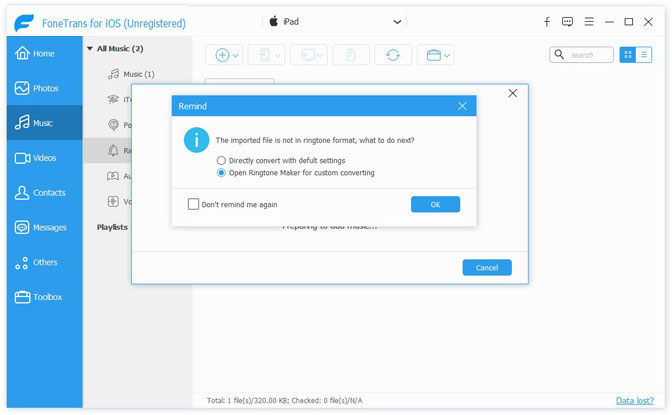 Step 3. Manually select the audio clip or enter the start and end times point of the desired audio clip directly, and make some adjustments. Then Check the Add to device option and select the saved address. Click Generate, the software will convert songs in MP3 format to M4R, and we can find it on our devices and on our PC.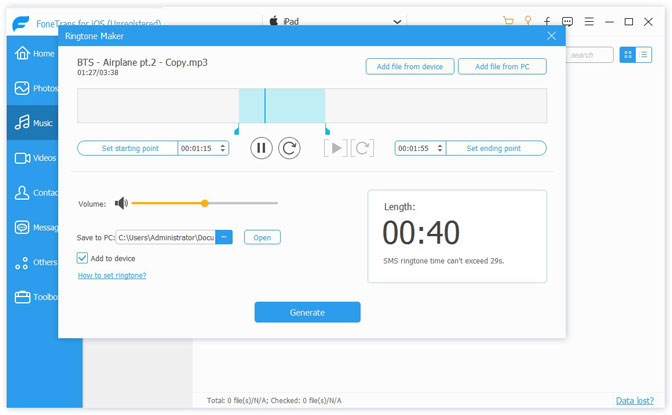 Tips: If you want to transfer to another iOS device, connect directly to the computer and use phone to phone function by FoneTrans. Operation steps can be referred to transfer Ringtones from iPhone to iPhone
However, If you want to use iTunes, you can also export the ringtone to iTunes, so that you can operate on iTunes.
Step 1 Check the ringtones, then click export to iTunes.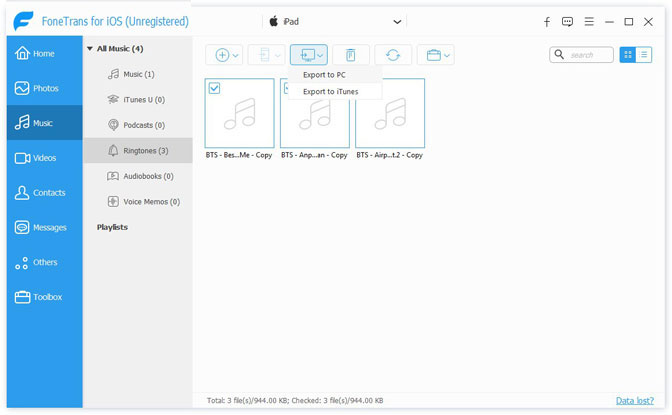 Step 2 After that, we can see the complete remind window, then we can find the ringtones in iTunes.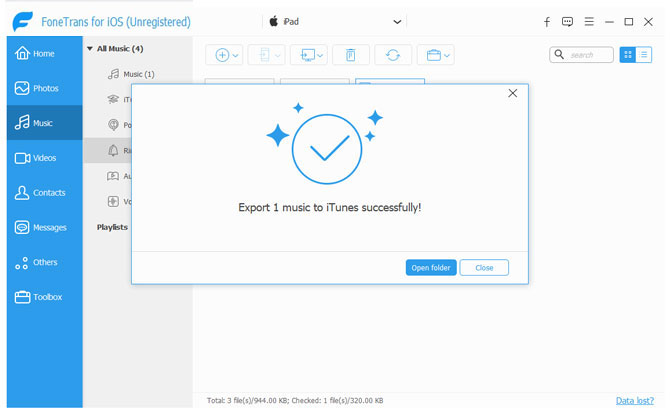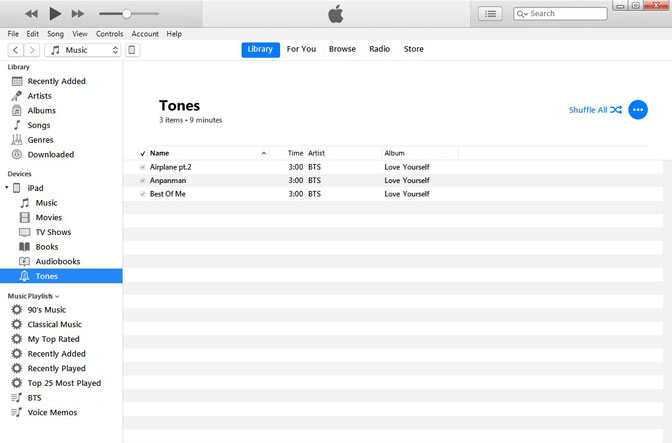 2. The Method of iPad / iPhone Ringtone Setting
Add the downloaded or created m4r format ringtone to the iTunes library, and then iTunes will sync to the device automatically. Or use a third-party management software like FoneTrans for iOS to add ringtones to your device.
Then how can we set the ringtone?
Step 1. First, Unlock the iPad and open Setting, tap the Sounds option, and the operation of iPhone is tap Sounds & Haptics. Then we can see the Ringtone, Text Tone, New Mail sound and many options, we can modify these options to make them all custom ringtones.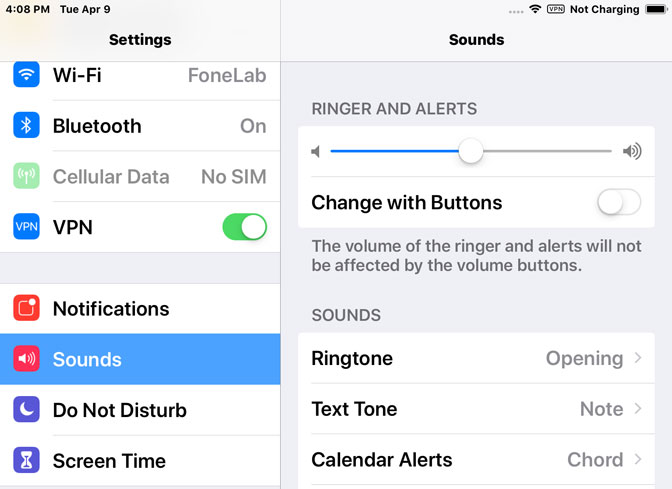 Step 2 Your custom-made ringtones will show at the top of the list, above all the standard ones that came with your phone. Tap the ringtone you want to be an incoming call, and the caller ringtone will be set after the check is displayed on the right.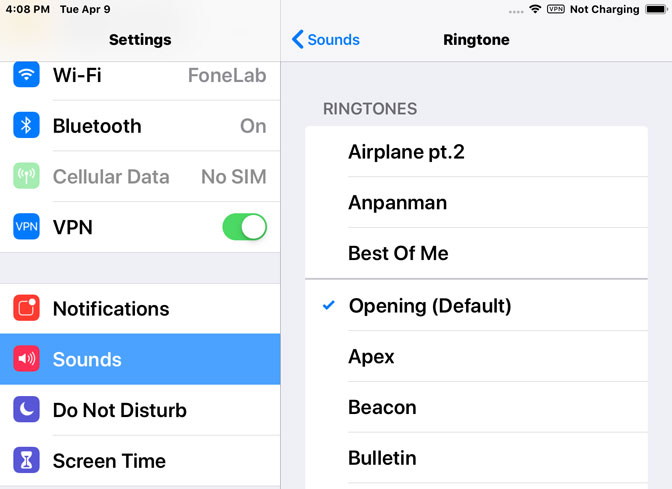 We can also set a Ringtone or Text Tone for a specific contact. First, find the person in the Contacts, then Gently click Edit in the upper-right corner. Tap Ringtone or Text Tone and choose a new sound.
3. The Method of Android Ringtone Setting
The steps of the Android Ringtone setting shouldn't be too difficult, just a few simple actions. Follow the steps below and you can set your ringtone without spending too much time.
Step 1 Click the Setting icon, choose Sounds and vibration, then tap the Ringtone option.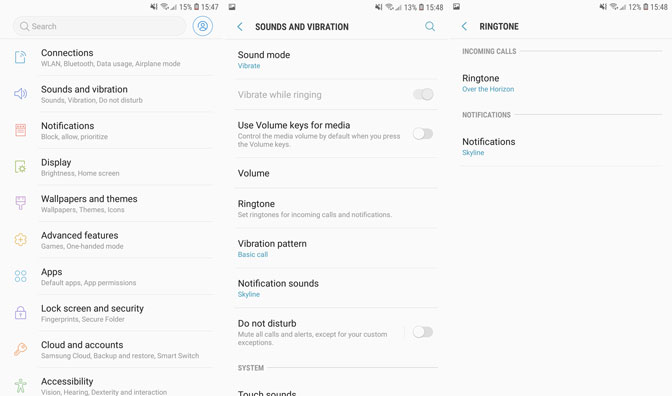 Step 2 Select ADD in the upper right corner, choose the music you want, click Done, then we successfully set up our ringtone.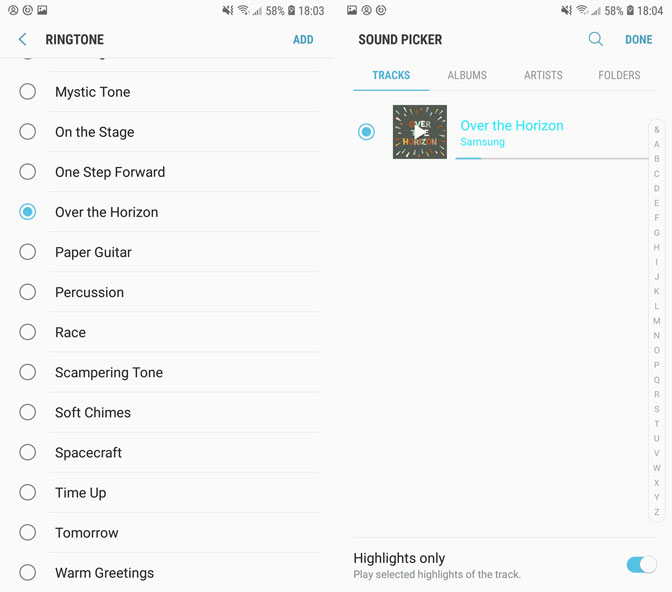 Conclusion
Having a custom ringtone adds an extra personal level to your iPhone or iPad and with these methods, you can add exactly that.
FoneTrans for iOS takes only a few minutes to add a song to your iPhone or iPad, change it to be more appropriate for a ringtone, and sync it with your iPhone or iPad. There's no reason not to at least try it out!
FoneTrans for iOS is an easy, smart and fast way to move and transfer content from your iOS device to your iTunes library, computer or another iOS device.
If you still have any puzzles or suggestions, you can leave us a message.