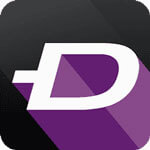 ZEDGE™ Ringtones & Wallpapers APK
Latest Version: 5.6.2
Publish Date: October 31 ,2016
Download APK

(11.4MB)
Screenshot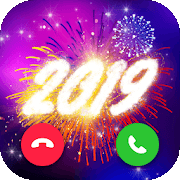 Color Call Flash - the best free call flash color screen app
Overview of ZEDGE™ Ringtones & Wallpapers
This is really a nice application for you to search the wallpaper or live wallpapers you like and set it as your device wallpaper. It is easy to find your favorite items by its categories or search its related words. Each wallpaper is matched your device, so you don't need to worry about if it is suitable for your device. It also allows you to gain different cool icons, ringtones, notification sounds and games, then you can select and set it with one tap. It is a comprehensive application to customize your device and make it look special from others.
Offers wallpaper which is perfectly matched to your device.
Log in your Facebook account and save your personal lists.
Load your personal collections in multi devices after logging in.
Set ringtones and notifications sounds within this application.
Select wallpaper and set it easily.
It enables you to download icons and games within this application.
Preview wallpapers full screen.
You can choose ordinary wallpaper or live wallpaper for your device.
Test & Review
There are wallpapers and live wallpapers for options. You can choose the one you like from tons of choices. And it allows you to set the automatically changing wallpapers if you would like to see different wallpapers on your device every day. It is more than a wallpaper application, notification sounds and ringtones can be customized, too. You can even designate ringtones to dedicated contacts on your phone book with them in application setting menu. There are some cool limited items for every occasion, so you can decorate your device with certain items in these special days.
Pros:
Mark your favorite items and then you can find them in your list.
Show the detailed information to you.
Enable the auto-change wallpapers.
Share items with social media and your friends.
There are widgets to change wallpapers or launch applications quickly.
Special limited holiday personalization for every occasion.
Cons:
Some sounds are repeated way too much.
By the way, you can easily use Android Data Recovery to backup Android data, or restore Android data easily and safely.
Free Download
Free Download