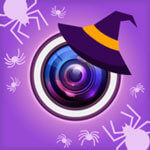 Youcam Perfect – Selfie Camera APK
Latest Version: 5.11.1
Publish Date: October 12, 2016
Download APK

(36.9MB)
Screenshot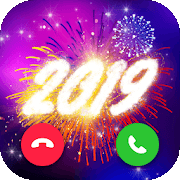 Color Call Flash - the best free call flash color screen app
Overview of Youcam Perfect – Selfie Camera
You can use its real-time beautifying effects to preview and select which effect you are prefer. And it allows you to edit your photos later with its powerful tools. There are different frames and collages for you to decorate your photos. You can uninstall other photo editors, collage makers from your phone from now on. It is important that it not only enables you to remove your face problem, but also make you look taller. It is really nice for selfie lovers.
Enable the Blur for photos when capturing photos.
Size, proportion, effects, effects and etc. are adjustable.
Offers frames, collages, filters for options.
Choose the photo shooting mode.
Switch between front and rear-camera.
Make people in photos look taller.
Turn to video mode if you need.
Test & Review
I think it is useful for changing and modifying the figure. Its camera quality is very high and it is a very user-friendly application. There are so many frames, fonts, collages and themes. Also sweet photo effects. I can use it to make people look taller and slimmer, it is amazing for a photo editor. You can use it to take videos, but it requires Android 4.3 and up. It is no doubt that you will fall in love with it after you have a try with it.
Pros:
Youcam makes you take photos easily with beautiful effects.
You can use it to take videos, too.
Remove all your face problems such as dry skin, wrinkles, acne and others disappear without makeup.
Enlarge your eyes.
Add your height.
Use Sticker, Scene, Grid, Collage or Template to decorate your photos.
You can download Fun camera or Makeup camera directly with icons from interface.
Cons:
It is not easy to find the Crop tool.
By the way, you can easily use Android Data Recovery to backup Android data, or restore Android data easily and safely.
Free Download
Free Download