Screenshot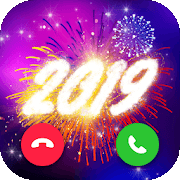 Color Call Flash - the best free call flash color screen app
Overview of Traffic Rider
Traffic Rider is a racing game for Android, another masterpiece from the creators of Traffic Racer, Soner Kara. But this time gamers are behind the wheels of a motorbike in a much more detailed gaming experience with old school fun and simplicity. You will be invited to race with first person camera view feature, so you feel in a real race. Riding across endless highways with traffic cars of this game, you must pass these cars as close as possible so you can get more points. In addition, to get more points, you have to ride at high speed. Get your top speed.
A full career mode is added, better graphics and real life recorded motorbike sounds in this game. Now it's time to hit the roads with a motorcycle, overtaking the traffic, upgrade and buy new bikes to beat the missions in career mode.
First person camera view feature.
24 nice motorbikes for players to choose from.
Real motor sounds recorded from real bikes.
Detailed environments with day and night variations which makes the racing more realistic.
Career mode with more than 60 missions to complete.
Supports for 18 languages.
The faster you ride, the more scores you will get.
When driving over 100km/h, overtake traffic cars as close as you can to get bonus scores and cash.
Driving in opposite direction in two-way gives extra score and cash.
Do wheelies to get extra score and cash.
Test & Review
This game is great, graphics is good and the sound is good too. I though it would be another cheap app before I downloaded on my phone. But I was wrong. It is a good game for passing time and easy to get into it! It gets my adrenaline going whenever I nearly crash! Traffic Rider runs smoothly with highest graphic settings on my low-end phone. Each bike that I've played on so far seems unique in both appearance and sound. I highly recommend this game to even people who don't like racing games.
Pros:
Good graphic detail with variety of stages.
Many nice motorcycles to choose, this is a good news for motorcycle enthusiasts and gamers.
First person camera angle to instill excitement.
Cons:
Takes too much to upgrade the motorcycle and no explanation on how to do the tricks.
Too many in-game ads.
Minecraft PE – Minecraft Pocket Edition, doesn't have an official server package, so it's hard to setup a Minecraft server for multiplayer.
2.A little bit hard to make it more personal as the players want it to be like because of the small community.
By the way, you can easily use Android Data Recovery to backup Android data, or restore Android data easily and safely.
Free Download
Free Download