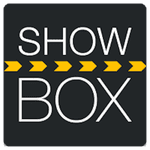 Screenshot
Overview of Show Box
Show Box is an completely free app without any hidden cost, limitations, subscriptions or fees. It is regarded as one of the best Android apps as it allows users to watch and download unlimited movies, TV shows and serials in HD for free. This apk has a huge library of over 10000 movies and they are constantly added that giving the best experience to the users who are regularly watching films. It is really addictive and its high quality resolution empowers you to see all the goodness would appear on the screen of your mobile. Further more, Show Box apk has many other useful features which makes you feel change in your Android device.
Easy to use with friendly user interface, no technical knowledge required, anyone can use Show Box app with ease.
Show Box doesn't need any registration or login details, just download and start enjoy using it.
It has awesome visuals and amazing design and lets you enjoy your favorite movies for charge free within Android smart phone.
Show Box provides users with constantly increasing of movies, TV shows and serials to watch and download. You can watch all your downloaded stuffs on offline mode.
It has the function of adding films to favorites so you can choose to watch again or decide to view later.
There is a search function so that you are able to find the most wanted shows you desire to watch at that moment.
Test & Review
My son downloaded Show Box apk on my new Android phone and it was so great. I don't need to register or login each time I open this app and watch videos. Now I am free to enjoy hours and hours of high quality resolution movies and TV shows without any boundaries at the palm of my hand. With Show Box, I can view all my interested films and catch up missed episodes of TV shows which are followed daily with my phone. I don't need to be afraid that I will miss my favorite TV series any longer since I have it. I find myself can't help falling in love with this apk.
Pros:
No need of remembering user name and password to operate Show Box because it doesn't ask you for any login details.
Watch movies and TV shows online or offline with no bucks charged and download any kind of movies and TV series all the time without limitation.
Share your experience and movies with your family or friends by Wi-Fi connection.
No trouble to install Show Box on Android mobile. No matter what type of gadget you are using, this apk is available for you to install on it.
Countless movies and shows for you to watch.
Cons:
Streaming error or other issues may occur after updating to a new version. You have to fix the problem before you can continue to use.
The app has adds that may be a bit annoying.
No subtitle at all.