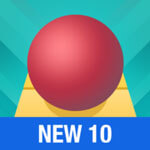 Screenshot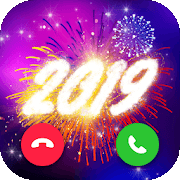 Color Call Flash - the best free call flash color screen app
Overview of Rolling sky
Rolling Sky enables you to simply operate the ball to avoid falling in the traps or hitting on the barriers. You can gain diamonds while you have passed former obstacles. Its stunning 3D effects of different rich scenes makes you addicted in this board game, but no need to worry about that you have not enough balls to play at all. You can get more balls freely via watching its advertisements. It is a completely free game but you can pay for charged items if you think that you need more balls or shields.
Drag the ball to left or right to operate it simply to avoid all obstacles and try not to fall in the traps.
One-touch control the ball.
Rich scenes including Massif, Cosmos, Forest, Snowfield, Inferno and lots more.
Different scenes with different related rhythm of music.
The 3D world and effects are stunning.
It is a good game to test your reaction and finger speed with rhythm of music.
Test & Review
It is an easy game which I need to avoid to fall in the traps and control the ball turn left or right. No need to jump to crossover the barriers. The 3D effects are stunning that makes me feel nervous when I am playing this game. I can choose which scenes, which is with different difficulties, to play. And there is background music for this game, so it won't make you feel boring when you are playing the Rolling Sky game.
Pros:
The color and design of this game is colorful and stunning.
You can control the ball with your finger simply.
Avoid all obstacles and gain the diamonds.
Listen to the rhythm of music when you are playing this game.
There are different scenes with music for options.
It enables you get more balls freely by watching the advertisements.
Cons:
The ball doesn't have any animations.
By the way, you can easily use Android Data Recovery to backup Android data, or restore Android data easily and safely.
Free Download
Free Download