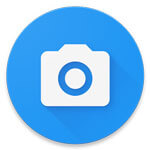 Screenshot
Overview of Open Camera
Open Camera is a powerful camera, which to auto-stabilize your photos perfectly level for your Android phones and tablets. Its various of tools allows you to take good photos or videos, and it has better GUI to make left or right-handed users easier to use. It takes amazing better HDR photos compared to other cameras both front and rear-cameras. You can use it to take selfie or video with handy remote control like voice command Cheese. It is a humanized design for different photograph ways.
Supports Focus modes, Scene modes, Color effects, White balance, ISO, Exposure compensation, Lock, Face detection, Torch and Auto-stabilize.
It enables you to handy remote control timer with optional countdown, auto-repeat mode with configurable delay.
Offers front-camera for selfie.
Simple operation to zoom.
There are GUI for left-handed users.
Test & Review
This application provides different options to choose audio source and I found excellent recording of video with clear audio in three options like Default, External microphone and Voice optimized. It is proved that this application is excellent. It can auto-stabilize when I am taking photos, each photo stays perfect level no matter what happen. It Even allows delayed burst mode. You can disable the shuttle sound if you don't like them, it is a nice setting for me.
Pros:
Lock photo or video orientation to portrait or landscape.
Disable shuttle sound.
You can use volume keys to take photos.
There is a camera widget for you to take a photo automatically after launching.
Choose which folder the photos be saved.
Save photos with small file size.
Apply a date, timestamp, location coordinates and custom text to photos.
Support for some external microphones.
Cons:
There isn't a Pause button for video mode.
No way to export settings to files.