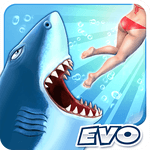 Screenshot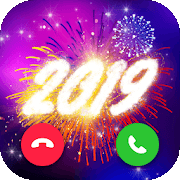 Color Call Flash - the best free call flash color screen app
Overview of Hungry Shark Evolution
Hungry Shark Evolution for Android is very popular and thousands of players around the world are glad to get it without any payments. It is a continuation of an excellent arcade game, incredibly funny! In this game, take control of a very hungry shark in this action packed aquatic adventure and survive as long as you can by eating everything that stands in your way. You can choose between 11 different types of sharks, such as the world-wide famous Great White, the Hammerhead, the Tiger Shark and the Megalodon, etc. you can equip the equip the shark of yours with many items and gadget to boost their power. Either evolve or die!
The game is regularly updated with new features, contents and challenges to keep players coming back for more!
11 types of shark can be unlocked.
Good console quality and 3D graphics.
A huge free roaming world to explore.
Intuitive touch or tilt controls.
15 sunken Bonus Objects to discover.
Over 70 missions to complete.
Equip your sharks with special items and gadgets, or unlock baby sharks to boost your predatory powers.
Combo bonuses and Gold Rush to beat your high score.
Facebook and video recording social features.
Use Google cloud saving to synchronize your game across your Android mobile devices.
Share your shark videos on social media channels.
Test & Review
Hungry Shark Evolution, a very exciting game! I love to play it. I feel very satisfied when I get something new to equip my shark and attack any sea creatures, human beings or even boats! Gems and Coins can also be collected in the game without any purchase, or by watching video advertisements from the treasure screen. I can buy some accessories to equip my shark which makes me really happy. Excellent 3D graphics!
Pros:
Hungry Shark Evolution is an excellent graphics and versatile and exciting game play.
Playing this game is really fun because it has a great console quality.
Great 3D graphics.
Many different sharks for gamer to collect and evolve.
It is an entertaining action game.
Cons:
This game contains advertising, but can be disabled if you make any purchase.
By the way, you can easily use Android Data Recovery to backup Android data, or restore Android data easily and safely.
Free Download
Free Download