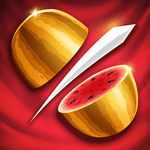 Screenshot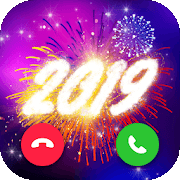 Color Call Flash - the best free call flash color screen app
Overview of Gmail
Gmail is an easy to use email app that empowers you to email and chat instantly. The ease and simplicity of Gmail, stay connected no matter where you are, at home or on the way. Practically unlimited free online storage allows you to keep all your messages without worrying about not enough space. Get your messages instantly via real-time notifications so that you won't miss any important or emergent emails. Read and respond messages both online & offline, and locate any specific email or message quickly and precisely. Download Gmail app on your Android smart phones or tablets you can get:
Gmail provides users with 15 GB of free storage space (shared with other Google services such as Google Drive).
Simple but very smart interface lets you search and find email quickly and see it in context with no effort.
Well organized inbox sorts social and promotional messages into categories automatically so you can read messages from friends and family.
Next to mail, Gmail shows contextual ads matched with keywords found in messages.
Gmail apk supports multiple accounts including both Gmail and non-Gmail addresses like Outlook.com, Yahoo Mail or any other IMAP and POP email.
Easily switch between labels and multiple accounts.
Gmail can block spammed emails before they hit your inbox so as to keep your account safe and clutter free.
Test & Review
I downloaded the Gmail apk a week ago and I found it's much more interesting to receive and send message than ever before. I can chat with my friends and family while I am on a trip even when I am offline! How amazing it is. What's more, the Gmail program automatically organizes successively related messages into a conversational thread which makes the communication more intuitive and comprehensive. Besides, I also receive some spam but fortunately, they are all gone to the trash box that I can totally ignore it.
Pros:
Gmail offers free IMAP or POP access and sending from any address.
Smart sorting and searching features let you find and manage your large amount of emails and chat conversations to save you time.
Send and receive mails or messages anytime and anywhere without lag.
The fast and rich web interface works offline as well.
Cons:
No translation function compared to computer version.
Not able to compose the recipients into a group, need to manually enter each individual recipient.
By the way, you can easily use Android Data Recovery to backup Android data, or restore Android data easily and safely.
Free Download
Free Download