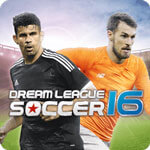 Screenshot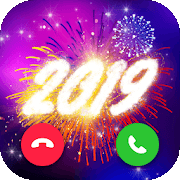 Color Call Flash - the best free call flash color screen app
Overview of Dream League Soccer
This game is designed for the players who love soccer game so much. You can recruit the top soccer stars who with the authentic league soccer experience to build your favorite soccer team in this game. You can create your team and control them according to your analysis. You can get coins by watching videos or selling the players. It enables you to show your superstar soccer team to the world.
You can select your own language, camera type, camera distance and others in Settings.
It enables you to manage the line-up, roles and more of the team.
Top superstar players such as Diego Costa and Aaron Ramsey can be recruited in the game to build your dream soccer team.
Play this game with both WiFi and data are available.
It is free to download and play.
You can buy charged items according pay real money.
Coins can be earned or gained by watching videos.
Test & Review
It is a funny game that I can recruit the top stars like Diego Costa to build my team and control them with the line-up, roles and others I prefer. Although I can got little coins after I have won a game, but I can earn the coins via videos or players. It is a good thing that allows me get what I need use other ways rather than pay for it. And I can choose other languages like Turkish.
Pros:
You can watch videos or sell your players to get coins.
It allows you to turn on the sound via Setting menu.
It is a free game, but you can pay for optional charged items you need.
There are 6 divisions to work your way through, and over 7 Cup competitions.
Sync progress between multi devices with Google Play Cloud.
Cons:
Awards of coins for a winner is too less.
By the way, you can easily use Android Data Recovery to backup Android data, or restore Android data easily and safely.
Free Download
Free Download