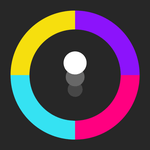 Screenshot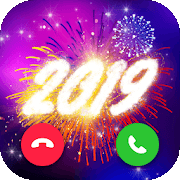 Color Call Flash - the best free call flash color screen app
Overview of Color Switch
Color Switch is an arcade game with a simple, fun premise and beautiful graphics. The rule of this game is quite simple: Tap the colorful ball carefully through each obstacle and your ball will switch color and you will receive a power up. Besides, make sure that you follow the color pattern on each obstacle to cross it. Be careful not to pass through the wrong color, otherwise, you have to start the game again.
One of the addictive games of this year has over 80 millions downloads worldwide! So what are you waiting for! Download Color Switch on your Android now! Try to get as far as possible and overcome as many obstacles as possible. The game will test your reaction speed and guts during an endless array of rainbow-colored obstacles!
Simple game play but a high level of difficulty.
Nice minimalistic graphics.
Dozens of differently designed obstacles including spinning triangles with different colored sides, cubes made up of little colorful circles that contract and expand, multi-colored vertical bands that move from side to side, etc.
Different game modes.
Easy to control.
Test & Review
This game is absolutely outstanding, I love it! It is a bit hard at the beginning, but never give up, it becomes much easier as you go up in the levels. The only downside to this game is that it has too many ads. And sometimes the ads start in the middle of when I am playing the game. They are also at the bottom of the screen which leads me to touch them unintentionally now and then, especially if I am playing in the Bounce mode. However, in my opinion, the game itself is amazing!
Pros:
Nice and simple graphics.
Very simple game play.
Very addictive game.
More levels are added and the difficulty of levels is acceptable.
Cons:
The game may lags because of too many ads.
By the way, you can easily use Android Data Recovery to backup Android data, or restore Android data easily and safely.
Free Download
Free Download