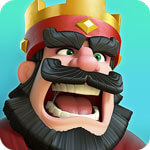 Screenshot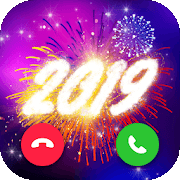 Color Call Flash - the best free call flash color screen app
Overview of Clash Royale
Clash Royale gives you a chance to defeat your opponents and win Trophies, Crowns and glory in the Arena. The features of the different cards you collect and update are the Clash of Clans troops, spells and defenses you know and love, as well as the Royals: Princes, Knights, Baby Dragons and more. It is a free game, but you can enable in-app purchase in setting.
You can play with your own friends or unknow players all over the world.
Collect new cards and update the existing one.
Construct your Battle Deck to defeat your opponents.
It enables you to destroy the opponents' towers to earn Crown Chests, then unlock your rewards.
Share your cards with your Clanmates and build your community.
Learn different battle tactics by watching duels on TV Royale.
Test & Review
Ratings for this game are outstandingly high. The graphics and cards are really nice. Supercell got some really good ideas added to the game. It's so addictive, I play this game for hours every day. It allows you to collect and update the cards, even share them with your clanmates. In the other hand a problem that has been affecting players is the way to earn gems in starter level.
Pros:
It is free to download and play.
Shop unlocked at Arena 1, then you can buy helpful items you need.
Collect and update different cards.
Defeat the Enemy King, Princess and other opponents and win Trophies, Crowns and glories in the Arena.
It enables you to form a Clan to share your cards and build your battle community.
It requires internet connection and enables you connect with your Facebook account so that you can play this game with your close friends.
Cons:
The price of gem is a little high.
The time to open the chest is too long.
By the way, you can easily use Android Data Recovery to backup Android data, or restore Android data easily and safely.
Free Download
Free Download