Screenshot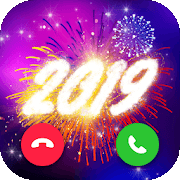 Color Call Flash - the best free call flash color screen app
Overview of Clash of Clans
Clash of Clans which is an epic combat strategy game and among the best multi-player battle game, developed by Supercel. This game is free to download and play on Android platform, though it contains some game items that can be bought for real money. If you do not need this feature, you can just set up password protection for purchases in the settings of your Google Play Store app.
The game becomes very addictive after you join a clan and participate in clan wars. Clan is a community where you and other members can communicate and donate troops to each other, with a single motive to win wars against other clans. Now build your village and raise your own army to defend off raiders!
Free to play but contains in-app purchases.
Build your village into an unbeatable fortress.
Raise your own army of Barbarians, Archers, Hog Riders, Wizards, Dragons and other mighty fighters.
Battle with players worldwide and take their Trophies.
Join together with other players to form the ultimate Clan.
Fight against rival Clans in epic Clan Wars.
Build 18 unique units with multiple levels of upgrades.
Discover your favorite attacking army from countless combinations of troops, spells, Heroes and Clan reinforcements.
Defend your village with a multitude of Cannons, Towers, Mortars, Bombs, Traps and Walls.
Fight against the Goblin King in a campaign through the realm.
Test & Review
I love Clash of Clan. I play this game everyday. It is divided into two completely different stages. In the first, build structures and hire citizens. Then get into strategy fights in real time. The game is an addictive mixture of strategic planning and competitive fast-paced combat. Join a clan of players and rise through the ranks, or create my own clan and lead to victory. Good game to play.
Pros:
This game combines the classic strategy game with a multiplayer mode which is currently in high demand among app downloaders.
Clash of Clan contains social element is another added benefit.
A very addictive game which drives players spending most of their time in the game.
Cons:
Contain in-app purchases which costs real money for buying game items.
It crashes all the time when pressing the attack button. The game needs players to meet the minimum requirements first: 0.5GB of RAM at least, Android OS 4.0.3 or newer, screen resolution 800 x 480 or higher.
By the way, you can easily use Android Data Recovery to backup Android data, or restore Android data easily and safely.
Free Download
Free Download