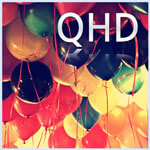 Screenshot
Overview of Best Wallpapers QHD
There are different options, such as car, love, nature, sky and texture. No matter that you like solid color or colorful wallpaper, Best Wallpapers QHD can do it perfectly for you. You can choose the pictures you like according to colors or categories, so that you must can find your favorite wallpapers here. You can mark your favorite pictures to your list and then find them quickly. Of course it allows you to save them to your device storage and read the saved wallpapers in your devices.
You can choose wallpapers from Popular, Recent, Random, Categories, Colors and Favorites.
There are Editor's choice, Scenery, Night view, Nature, Sky, Flower, Tree, City Building, Food, Animal, Object, Car, Love, Colorful, Texture, Pattern, People, Famous painting and Space in categories.
It enables you to use solid colors as your wallpaper.
Find your favorite wallpapers by category, color and tag.
It is easy to set pictures as wallpaper for your device.
Test & Review
Lots of different choices of wallpaper to have and now I have so many that I change my wallpaper each day. What makes it even better is that if you want to find something to do with a specific thing, they are put into categories so they are easier to find. It is cool that it allows me to use solid color as my wallpaper. All in all this app contains very good collection of wallpaper from all categories .
Pros:
There are categories with sorted options.
Popular, Recent, Random, Colorful pictures will be sorted for you.
You can select wallpapers by its color or category.
Tap the heart of the picture to add it to your favorite list.
It enables you to change your wallpaper with simple operation.
Cons:
No setting to choose resolution of device.