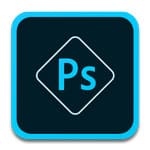 Adobe Photoshop Express APK
Latest Version: 3.1.42
Publish Date: October 4, 2016
Download APK

(50.2MB)
Screenshot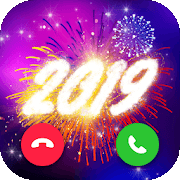 Color Call Flash - the best free call flash color screen app
Overview of Adobe Photoshop Express
Adobe Photoshop Express is a photo editor which is designed for making better photos easily, quickly and powerfully. It is not difficult to use, you can edit your photos with tools in it via simple operation. And you can get additional filters if you log in the Adobe ID, and it enables you to reduce fog and haze in photos. You can share your photos with Facebook, Twitter directly.
Photoshop Express supports file formats of .JPG and .PNG.
It enables you to crop, straighten, rotate, and flip your photos.
Remove red eye and pet eye.
You can auto fix your photos in one touch.
Use Frames, Borders and others to decorate your photos.
Slide to control the color of photos.
There are 20 effects for options.
Create your own look.
Easily share to your Facebook, Twitter and Tumblr.
When you sign in with an Adobe ID, you can get additional 20 filters and reduce fog and haze in photos.
Test & Review
It is fast, amazing and very easy to use. It saves me from having to export to my PC to edit photos as it does literally everything for me here. After logging in the Adobe ID, I can get more filters. But it is a little annoying for me. It is better that Blur and more tools can be added into this application in the near future.
Pros:
There are 15 borders and frames.
Remove spots, dirt and dust from your photos.
Make the dark and grainy photos look great.
Create and save your own filters.
Offers auto fix or filters.
Share your photos on different social applications.
Log in Adobe account and get additional filters.
Cons:
This new Adobe ID is annoying and it is getting crashed often.
No blur tool.
By the way, you can easily use Android Data Recovery to backup Android data, or restore Android data easily and safely.
Free Download
Free Download