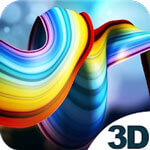 Screenshot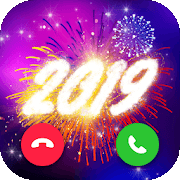 Color Call Flash - the best free call flash color screen app
Overview of 3D Wallpapers
3D Wallpapers is a free wallpaper application allows you to decorate your devices with graphic 3D wallpapers. There are different options to choose from and you can swipe to check them. No matter that you like which style of wallpapers, it allows you to modify the size. You can search wallpapers you like. For example, if you like stars, you can type stars in the search box and begin to find these wallpapers.
Modify the size of wallpapers according to your needs.
You can swipe to left or right to change different wallpapers.
Tap the heart under the wallpaper and add it to your favorite list.
Check New, Best, Top download and your favorite list easily.
Search related wallpapers.
Share wallpapers with friends via Bluetooth, email or massages.
Change wallpapers easily.
Many different options of wallpapers.
Wallpapers connected with graphic 3D.
It is totally free.
Test & Review
There are not any category of different wallpaper styles for options, like animals, 3D or others. It enables you to collect your favorite wallpapers in your list and tap to find them easily. No matter that you like which wallpaper, you can modify the size of it and fit it for your devices. It is convenient that it allows you to share them with your friends with different ways directly.
Pros:
You can check New, Top download and the Best wallpapers.
It allows you to change the size of wallpapers.
Send the wallpapers you like with email, SMS and others.
It is easy to use.
Mark your favorite wallpapers with tapping the hearts.
Find the related wallpapers via search box.
It won't cost money for it.
Cons:
Have a problem with setting the image on the phone.
It does take a little longer to load the more you scroll.
By the way, you can easily use Android Data Recovery to backup Android data, or restore Android data easily and safely.
Free Download
Free Download