Part 1. Demonstration
1Launch Program
Download and install FoneLab Screen Recorder on your computer. And then run it.

2Select Mode
Choose Video Recorder, Audio Recorder, or Snapshot in the main menu.

3Start Recording
Video Recorder: Set recording area and source audio. Then click REC. While screen recording, you are allowed to edit video and add text, line, and specific labels to the captured video.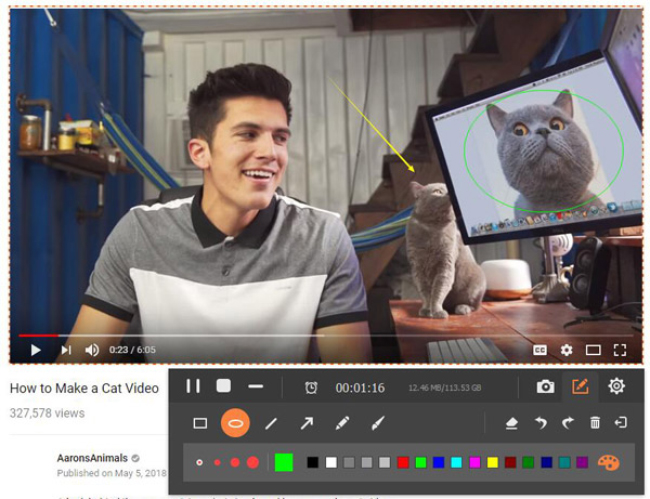 Audio Recorder: Set recording audio from system audio or microphone voice according to your need. Then click REC.

Snapshot: You can freely set the screenshot area and then add your preferred labels to it.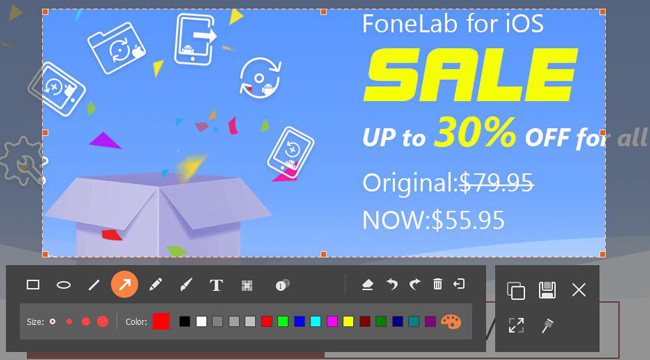 4Save Recording
After finishing the recording process, you can click the Save icon to save your recording file to the computer.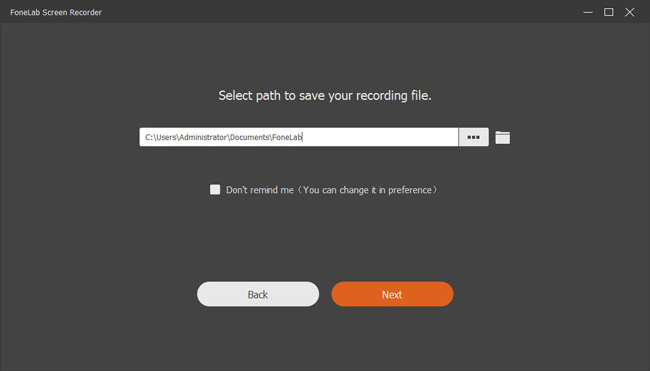 Part 2. FAQ
QWhat should I do if Screen Recorder fails to record?
When you record videos or audio on your computer, you might encounter recording failed error. The problem might be caused by various reasons, and you can check the following solutions to fix it.
1. The sound card is occupied by other applications.
If you are prompted that you failed to record as your sound card is occupied by other applications, you can try the following solution:
Find and disable the voice chat applications, audio tuning programs or other recording programs.
If you can't find the specific application, just restart your computer.
2. Sound card driver or graphics card driver is incompatible or outdated.
When the sound card driver or graphics card driver is outdated or not installed properly, you might fail to record the screen. You can uninstall the sound card driver or graphics card driver in use, and find and install the proper drivers from your sound/graphic card manufacturer. Or update graphics card driver by pressing Windows key + X, select Device Manager, find Display adapters and expand it. Then, you can right-click your graphic card to select Update driver.
3. Sound card or graphics card has been modified.
If you get the message "Recording failed, for some changes in your graphics driver or sound card driver. Please restart the program and try recording again.", you can restart this recorder to fix this problem.
4. Camera and Microphone access is disabled.
When you start the webcam recording or audio recording, you should allow access to your camera and microphone on your computer. If your computer is Windows 10 version 1903, you need to navigate to Settings > Privacy > Microphone, and find Allow apps to access your microphone to switch it on. For the access to camera, just find the Camera under Privacy, and enable it to allow apps to access your camera.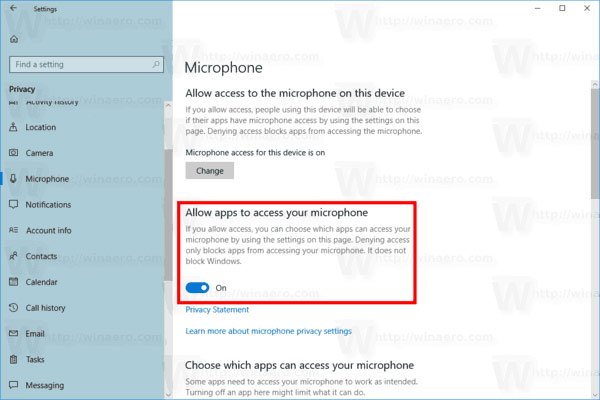 5. Compatibility mode is checked.
If you are not able to record audio with the screen recording software, you need to make sure whether you are running this program as an administrator, instead of running it in the compatibility mode.
You can right-click the Screen Recorder icon, select Properties, and head to the Compatibility tab. Then uncheck Run this program in compatibility mode for:, instead, check Run this program as an administrator.
Now you can re-open this video recording software to have an audio recording.
QWhat should I do if Phone Recorder does not work in Screen Recorder?
When using Screen Recorder to record your phone, you may fail to detect your phone in this software. There are three ways for you to solve the problem:
1. Allow mirrorrender through Windows Defender Firewall.
Step 1. Press Windows + R and type control to open Control Panel.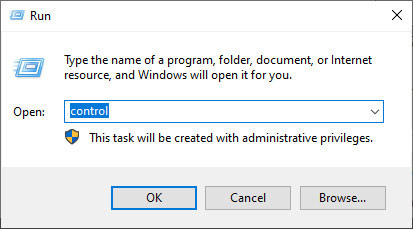 Step 2. Click System and Security.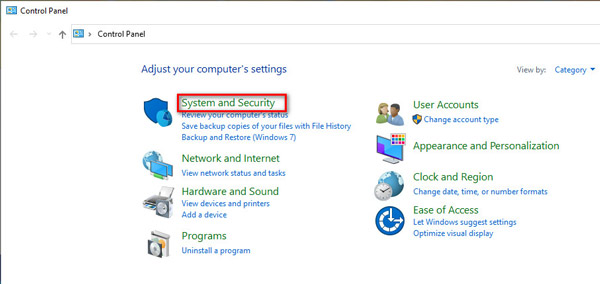 Step 3. Click Windows Defender Firewall, and then click Allow an app or feature through Windows Defender Firewall.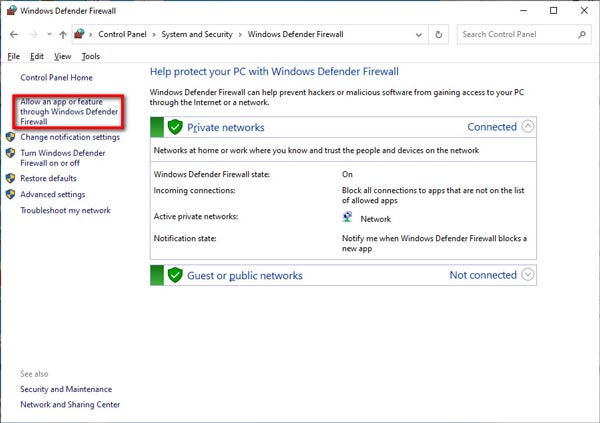 Step 4. Find mirrorrender in Allowed apps and features to check Private and Public to allow mirrorrender through Windows Defender Firewall.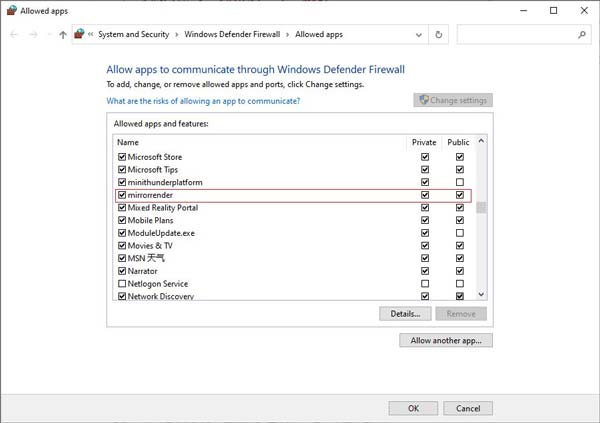 2. If the first way does not work, you can turn off Windows Defender Firewall.
Step 1. Still open Control Panel and click System and Security.
Step 2. Navigate Windows Defender Firewall on the right pane.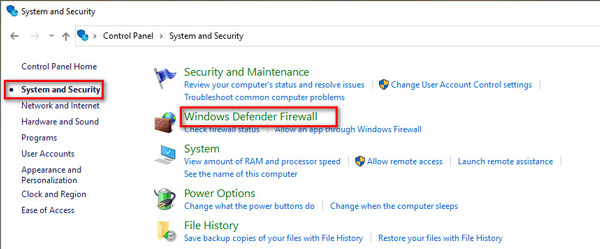 Step 3. Click Turn Windows Defender Firewall on or off from the left sidebar, and select the checkbox of Turn off Windows Defender Firewall (not recommended) under the section of Private network settings and Public network settings.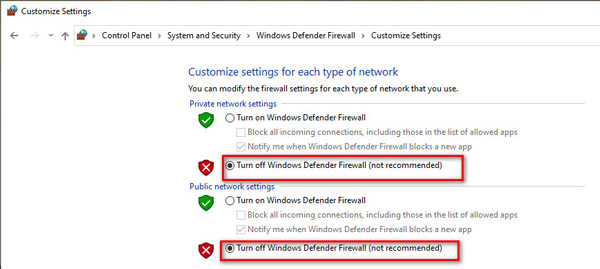 3. Other ways.
1. Turn off or uninstall McAfee. Check whether you install McAfee – a famous free antivirus program – or not on your computer. The interception mechanism and Windows Defender Firewall mechanism of McAfee is very strong, which makes devices cannot be searched, or devices become offline after projecting screen, especially IOS devices. Thus, it is necessary to turn off or uninstall McAfee if you want to use Apeaksoft Screen Recorder stably.
2. Run Bonjour Service. Make sure that you have installed iTunes on your computer, and then press Ctrl + Alt + Delete or just right click Taskbar with the mouse to open Task Manager, later, check whether there is Bonjour Service or not in Services: if there is and Bonjour Service runs, please right click and choose Restart; if Bonjour Service does not run, please right click and choose Start.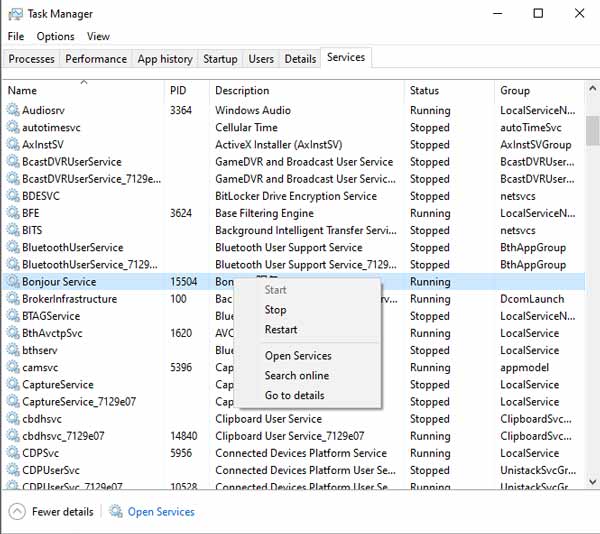 3. Turn off Visitor Mode of your router. If your router turns on Visitor Mode, one connects the visitor network but one connects the host network, then the connection between your iPhone and computer will not work. Thus, if Visitor Mode is turned on, log in router's background and turn off it. (Generally speaking, the login address and passcode are located at the backside of the router.)
QWhat should I do if Task Schedule recording fails?
To fix it, you should right-click the Screen Recorder icon and select Run as administrator to start it. Then get the Task Schedule settings. After that, exit the software, and the task schedule will work.
QWhy my sound card can't be detected?
Your problem is probably caused by something wrong with the speaker. If your speaker is not inserted properly, some specific sound card cannot be detected. You can reconnect it by unplugging the audio jack and re-plugging it into the computer again.
QWhat are Screen Capture Modes in our software?
We recommend you choose the Auto mode. Because applying this mode will enable the program to adopt different Screen Capture Modes according to your computer performance.
If the program has problems under the Auto mode, you can select other Screen Capture Modes.
Here are three Screen Capture Modes in the Preferences:
1. Mode 1 (Common) Magnifier: It is the default mode of our program to capture screens, and this mode guarantees compatibility and screen recording quality.
2. Mode 2 (Windows 10 1903 and later) WinRT: Choosing this mode will increase the recording quality, but your computer system must be Windows 10 1903 and later. It is worth noting that when you use this mode to record screens, there will be a yellow border around the recording window (updating to Windows 11 can hide this border).
3. Mode 3 (Common) DXGI: Choosing this mode will let the recording quality become relatively lower. We suggest you consider this mode when those modes above cannot be used normally.
When your computer performance cannot support the three Screen Capture Modes above running normally, our program will use the GDI mode automatically to ensure the fluency of recording. In that case, the recording quality may be the lowest.
QHow to cast Android phone audio to computer?
Step 1. You need an aux cable to transmit the audio to your computer.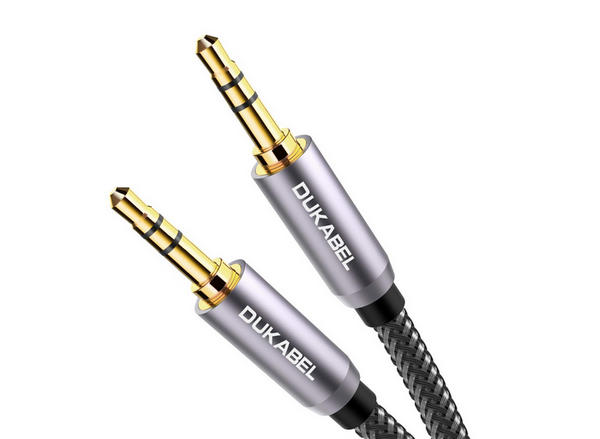 Step 2. If you are a desktop computer user, find the blue jack (line-in) in the back of your computer and plug the aux cable in. Then plug the other end to your Android phone.

If you use the laptop to record phone audio, you need to prepare an external sound card. Plug it to the USB port. Then plug the aux cable to the sound card and the other to Android phone.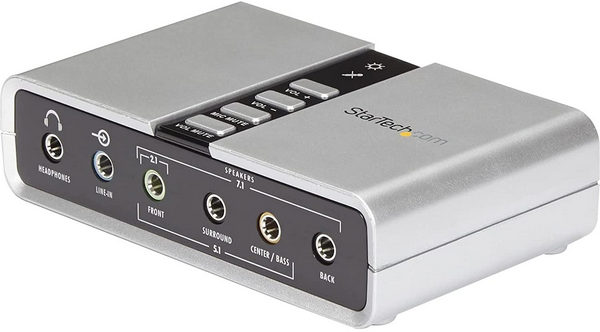 Step 3. Right click the Sound icon in the bottom-right corner and select Open Volume Mixer.
Step 4. Click System Sounds and navigate to Recording.
In the Line In, right click it and select Enable.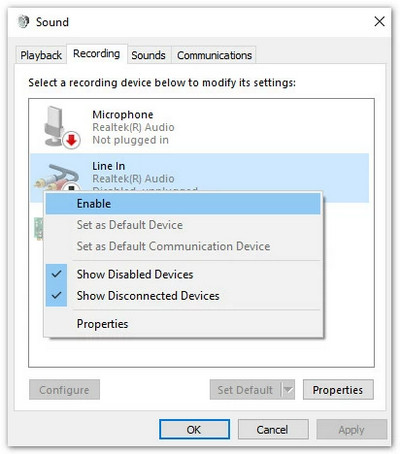 Step 5. Right click Line In again and select Properties. Navigate to Listen in the top menu and check the box before Listen to this device. Then click OK.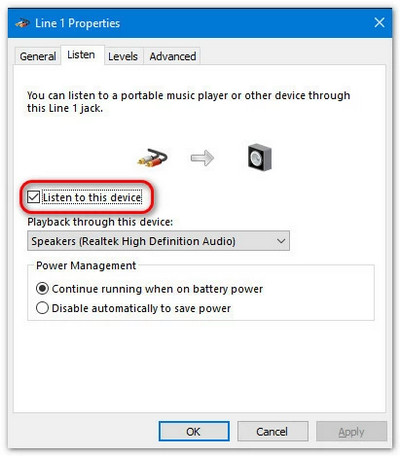 Step 6. The settings for your computer are done. When you record video/audio on using Apeaksoft Screen Recorder, remember to turn on Microphone. Then you can record the sound from your Android device.