1Launch Program
First of all, you should download and install FoneLab HyperTrans on your computer. And then Launch it. Connect the device you want to transfer from or to.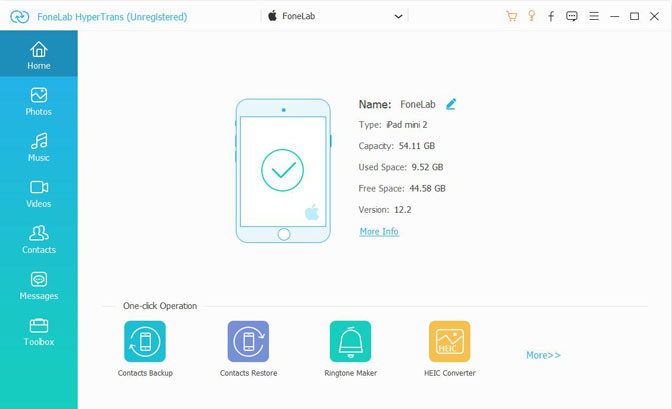 2Scan Device
Choose file types on the interface, and then it will scan your device automatically. After that, the results will be list in the window.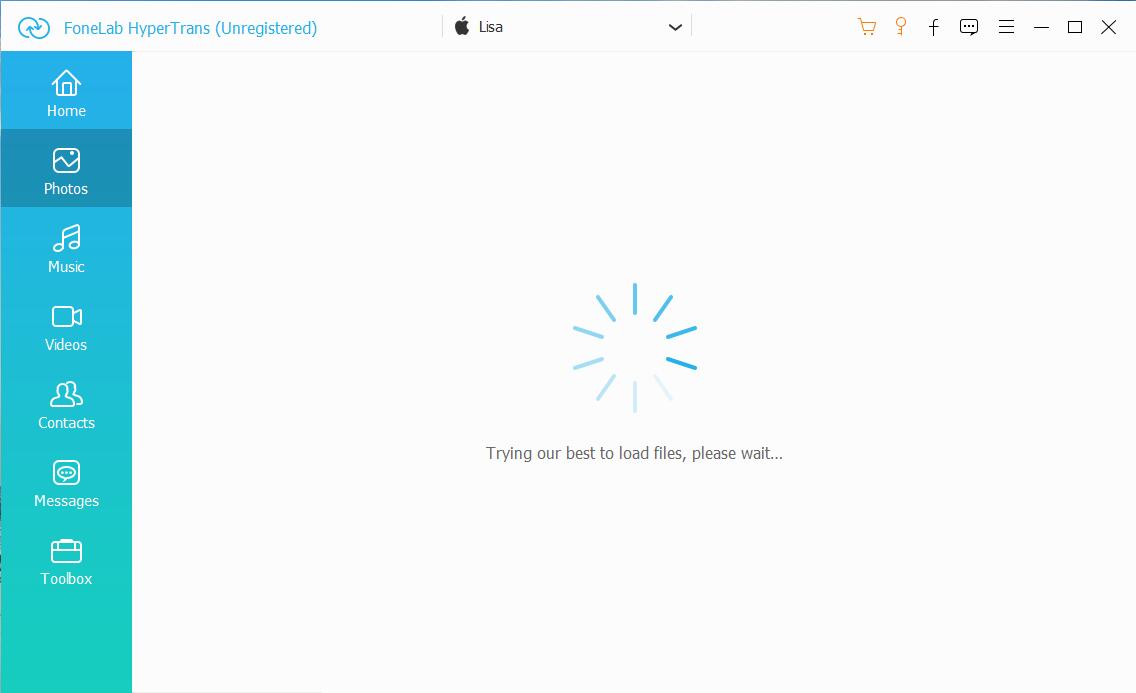 3Select Data
If you want to import data to the Android or iOS, click the Add button on the upper-left corner and choose them. If you want to export data from the Android or iOS device, please choose file type and check the boxes next to the items, and then click the third Export button on the top banner.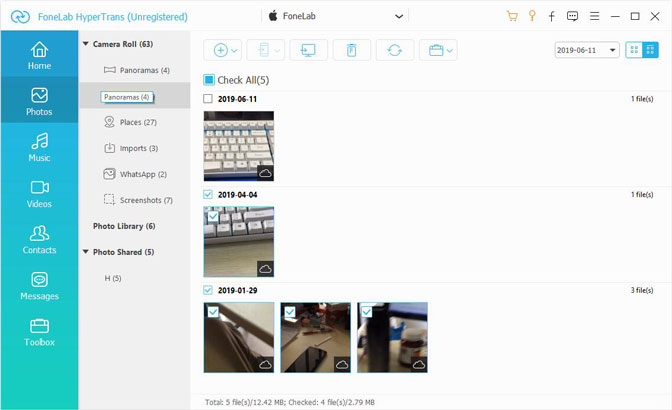 4Transfer Data
Select data in the window and click Select Folder or Open button to begin transferring.