Top 10 File Manager Apps for iOS
A file manager app has become more and more important because it enables you to view files on iPhone, edit different files, transfer files between different devices and clouds. It is convenient that you can edit, share and sync them when and where ever you are. Let's show you the top 10 file manager apps for iOS.
1. Documents 5 - File manager, PDF reader and browser
Latest Version: 5.7.7
Publish Date: Dec 19, 2016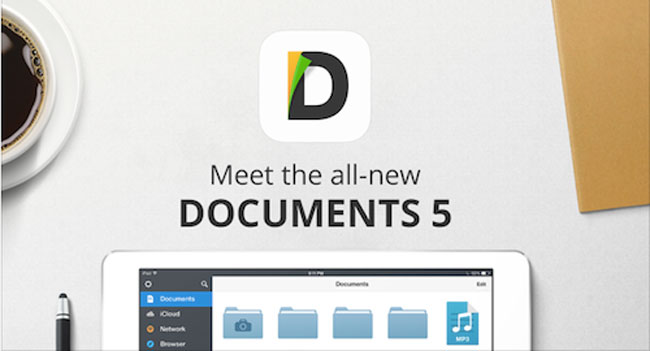 Documents 5 is not only a nice tool to manage your files such as Excel file, Word file, PDF file and others, but also a media player for your music and videos. It scans your media files automatically after your permission. It allows you to download articles from web, annotate PDF documents and sync from several cloud storage servers. Email attachments, documents from web and web pages can be saved as you like.
Pros:
View various of office documents.
Edit text files.
Annotate PDF files with different colors.
Transfer documents from both Mac and Win computer.
Sync with Dropbox, Box, Google Drive, OneDrive and iCloud.
Share files with your friends.
Protect all files with passwords.
Play your music or videos.
Search what you need quickly.
Supports various of languages.
Available for both iPhone and iPad.
No advertisements.
Cons:
It can't scan all documents automatically.
Documents 5

(143.0MB)
2. Documents Pro 7: FREE Office File Manager
Latest Version: 9.3
Publish Date: February 01, 2016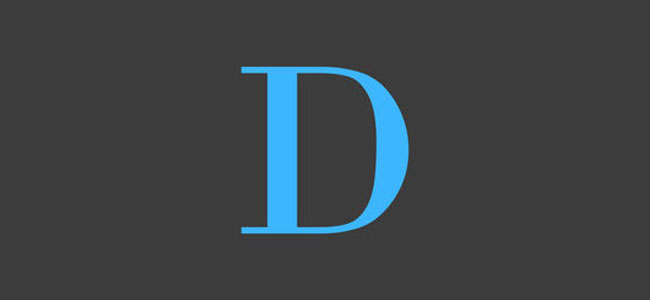 Documents Pro 7 allows you to view and edit documents, spreadsheets, photos, media, and you can import or export them from computer to iPhone via FTP, Wi-Fi, Google or Email. You can sync documents with cloud storage, so you can take your documents anywhere from now on. Different options can be chosen, such as text editor, full portrait or landscape interface, etc.
Pros:
Sync with Google, Dropbox, iCloud, OneDrive, and SkyDrive.
Share documents with Wi-Fi, USB, FTP, Email and cloud storage.
Easy to use Spreadsheet with formulas.
Edit your files easily.
Support portrait and landscape.
It can be used as file server.
Select email address from contacts.
View different files.
Resize or zoom photos.
There are Favorites and Recents to get your files quickly.
Various of languages are available.
Offers Apple Watch App for iPhone.
Cons:
There is not a word count function.
Documents Pro 7

(35.7MB)
3. Dropbox
Latest Version: 28.2
Publish Date: Dec 13, 2016

Dropbox is a mobile storage which allows you to back up your photos, documents, videos and other files, then you can get to them from all your devices no matter where you are. Create and edit office files from your iPhone or iPad, so you can finish your job or homework when you are on the boat or train. You can share large files to anyone you like.
Pros:
Offers iMessage App for Ios.
Save different office documents.
View and edit files easily.
Safe to back up and download.
Send files to anyone even they haven't an account.
Access your files on any devices offline.
Comment for your friends' files.
Scan files.
Supports diversified languages.
Offers in-app purchases for Dropbox Pro, which includes 1 TB of storage.
Cons:
There's no way to copy/paste files from/to iCloud Drive as well.
Dropbox

(134.0MB)
4. Microsoft OneDrive
Latest Version: 8.6.1
Publish Date: Dec 17, 2016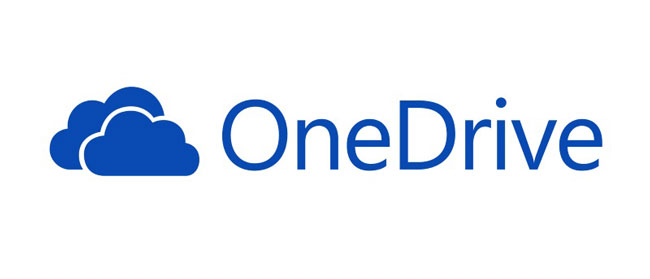 Microsoft OneDrive enables you to get office files like Word, Excel, PowerPoint and OneNote from iOS device, computer or other devices you have, so you can share and edit documents across all my devices and that I can make them available offline. And PDF files in your OneDrive can be highlighted, annotated and signed. You can download all your files with internet connection and access them offline.
Pros:
Open, save and share files easily.
Edit PDF files as you like.
Use this software with internet connection or offline.
Notify your when a shared document is edited.
Scan can digitize your whiteboards, documents and business cards.
Offline tab will be take advantage of your entire screen.
Different languages are available.
It allows you to share files from Win or Mac computer.
Create and share photos albums.
Cons:
It doesn't allow users to see the entire file names.
Files constantly rearrange themselves after being accessed.
Microsoft OneDrive

(182.0MB)
5. Google Drive
Latest Version: 4.16.1
Publish Date: Dec 1, 2016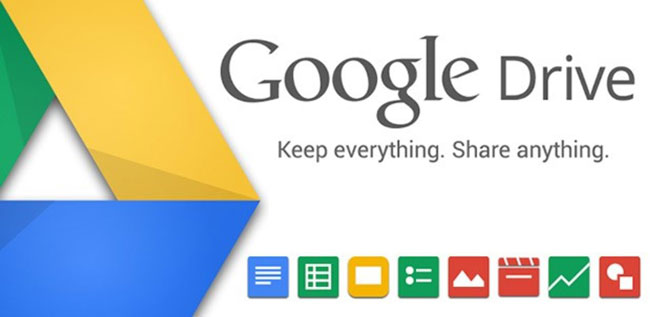 Google Drive is available for any smartphone, tablet or computer, so you can back up all files on it and easily access them when you're on the go. It allows you to search files for name or content, so you can get and view them easily. You can also rename or remove files you like.
Pros:
You can view different files, such as PDF, Word, Excel, photo, video and more.
Search keyword for what you need quickly.
Allow other users to view, edit or comment your files.
View files offline.
Share files with others.
Fine recent files easily.
Use it both on the web interface and iOS device
Suitable for different languages.
Cons:
You can't open more than one document at the same time.
Google Drive

(167.0MB)
6. Box
Latest Version: 4.0.0
Publish Date: Dec 06, 2016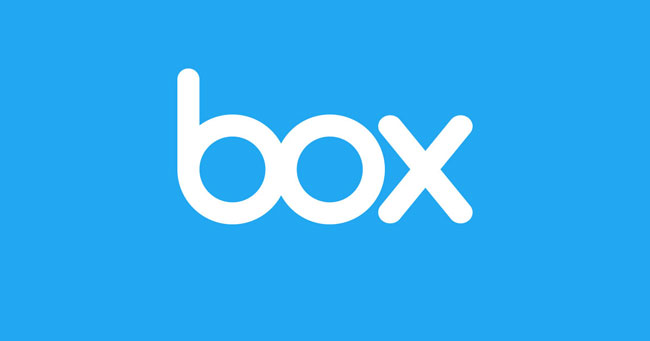 Box is a safe place to view, edit and share your files. It has 10GB of free cloud storage to back up your files, and you can access them online from your desktop, iPhone and iPad. BOX has avoided us using Servers and NO breakdowns or virus issues. We are all on the same page and can work on any device in any location and all files backed up. It enables you to share and sync files with your colleagues, friends and family, and notify them to view your documents. Take note and working with others with Box Notes.
Pros:
Access your files online or offline.
Share files with others with simple link.
10GB of free storage.
View more than 100 types of files including PDF, AI, PSD and more.
Encryption and security controls.
PowerPoint Presentations.
Annotate, sign and edit for hundreds of partner apps.
Add comments to documents.
Search words for files.
Cons:
Restarting the app will usually get user through a song but then the random skips will soon start back.
Box

(161.0MB)
7. WPS Office
Latest Version: 6.0.2
Publish Date: Oct 16, 2016

WPS Office has all office suite in one app, which lets you create and read office documents on the go conveniently. It is fully compatibility with Word, Excel, PDF and many other document formats. Rich formatting features similar to a PC experience for fonts, color, image editing, etc. You can use it to read PDF or convert all office documents to PDF files.
Pros:
Create various of office documents easily.
Read and edit files during your holiday on the way.
Share your files as link.
Transfer your files between mobile and PC.
Highlight and sign PDF files.
Connect cloud storage accounts and edit documents.
Leave comments for the shared files.
Supports different file formats.
Insert, crop and resize images directly into your documents.
View notes in the presenter mode.
It has night mode for PDF viewing.
Supports different languages.
Offers Apple Watch App for iPhone
Cons:
Interface changes frequently.
WPS Office

(322.0MB)
8. OfiiceSuite
Latest Version: 5.0
Publish Date: Dec 20, 2016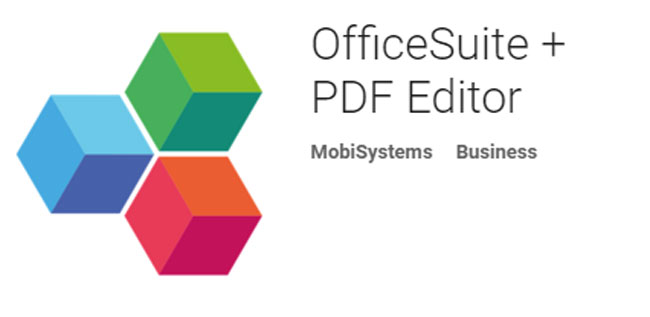 With OfiiceSuite, reading, editing and creating become easier for various of files, such as documents, spreadsheets, presentations and PDF files. It fully compatible with all file formats, including .TXT, .CSV, etc. And it correct formulas , change cell formatting or simply review large-scale data for your spreadsheets. It is cool that you can sync your iPhone with Apple Watch to deliver more engaging and interactive presentations.
Pros:
Use touch ID to protect your documents.
Save different files formats as PDF files.
Convert PDF files into Word, Excel or other formats to edit them.
Get more than 70 kinds of fonts.
Read ODF files.
Annotates PDF files and fill forms.
Share files with friends with links, Emails or other apps.
It allows you to open files from location.
Add cloud storage from Dropbox, OneDrive, Google Drive, Box and WebDAV.
Easily review tracked changes and edit documents.
Cons:
There are advertisements at the bottom of interface.
OfiiceSuite

(157.0MB)
9. FileMaster - File Manager & Privacy Protection
Latest Version: 5.1.2
Publish Date: Nov 30, 2016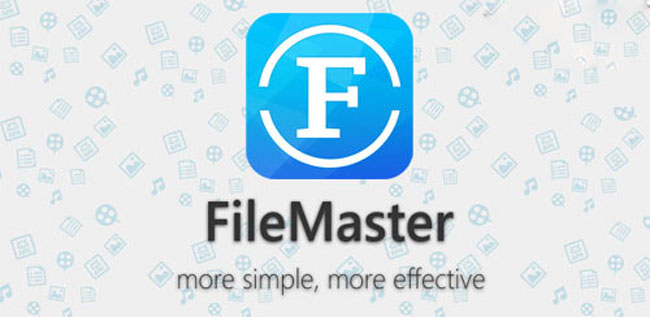 FileMaster is a powerful file manager, document viewer, video and audio player, text editor for iPhone, iPad and iPod Touch. You can transfer files from computer, access them easily and share them with your friends. Long press the selected to send, share, save, open, cut, copy, rename, delete files, and it supports multi-selection mode. It allows you to save files as email attachments.
Pros:
Supports iPhone, iPad and iPod Touch.
Create new file or folder.
Cut, copy, zip, lock files easily.
Import photos or videos from system albums.
Log in with Dropbox, SkyDrive, Box and other cloud storage account.
Different media formats are available, such as avi, fiv, mov, mp4, mp3, wma,, etc.
Protect your files with password.
Different languages.
Search files by keywords.
Sort by file name, size, type or modified data.
Cons:
It can't load your files on your phone automatically.
FileMaster

(52.2MB)
10. File Manager
Latest Version: 2.7.3
Publish Date: Oct 17, 2016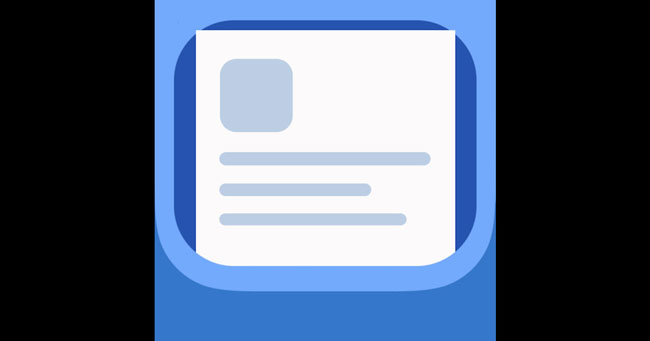 File Manager is a free file manager and it can help you to view, copy, move, zip files. It supports various of files, so you can manage Apple iWorks documents, images, videos, PDFs, Word, Excel, etc. You can transfer files with Wi-Fi and share them with friends easily. Sort files by file name, data, size or kind as you like, so you can choose a suitable way you like for your app.
Pros:
Read PDF files.
Different office files are available, such as Word, Excel, PPT.
Share documents by Bluetooth, Facebook, Emails and more.
Connect with cloud storage.
Open files in other apps.
Create and extract ZIP files.
Sort files by name, data, size or kind.
Share iTunes USB files.
Lock your files with passwords.
Cons:
File Manager

(49.4MB)