Top 5 Best TV Recorders on PC for Recording Your Favorite TV Shows
"- How can I download songs from SoundCloud? - How can I record TV shows on my computer? - Which TV recorder should I use for recording TV programs? - How to record TV on PC without a TV tuner?"
Watching TV is a good way to relax yourself after a long day of work. Actually, TV shows mean a lot to couch potatoes. It is quite disappointing of missing live TV shows and other scheduled TV programs.
But do not worry about that. If you don't have time to watch the show, it will be a good idea to have someone else record it for you. From this article, you can get powerful TV recording software. Thus, it is not a hard job to record TV shows on a laptop anymore.
1. Top 5 TV Recorder on PC
Well, you can record TV shows on PC using HDMI connections. However, it is not convenient enough. The followings are 5 new ways of recording TV on your Windows or Mac computer. Just read and check.
Top 1: NextPVR
NextPVR is the TV recorder software developed for Microsoft Windows. You can record live TV for offline playback. It has many features for recording TV shows on PC. For instance, you can record TV series or seasons with ease. NextPVR is compatible with most devices including DVB, ATSC, QAM, HDPVR, etc. If you only want to record TV shows for personal uses, then you can run this TV recorder on PC for free.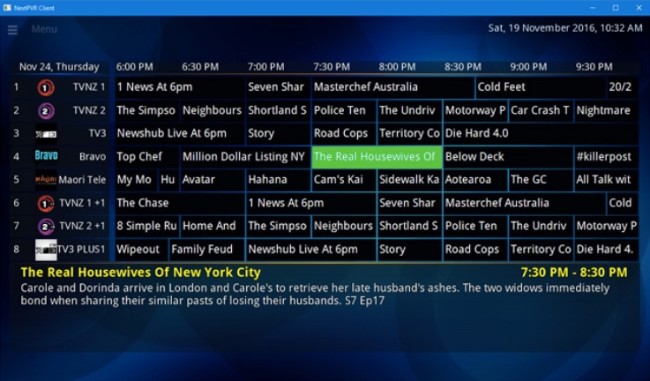 Top 2: Kodi
Kodi is a famous media player in the market. You can play videos, audios and images on your computer with the powerful media center. Actually, you can turn Kodi as an open source TV recorder by installing PVR plugins too. Due to its wide support, you can run the TV recorder on Windows, Mac, iOS, Android, Linux and Raspberry Pi.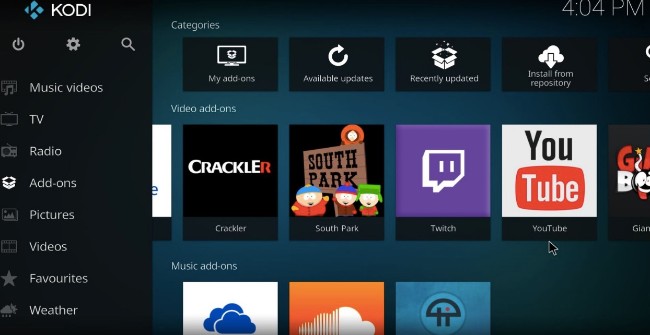 Top 3: MediaPortal
By using MediaPortal, you can display TV series, movies, photos and even music on a larger screen. For instance, you can connect PC to your TV for better media experience directly. Consequently, it is also supported to record live TV streaming videos on PC with MediaPortal.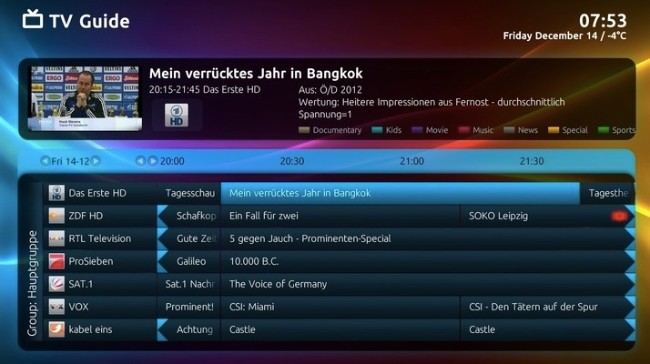 Top 4: Plex
You can stream personal videos, photos and other media files to Plex. As for recording TV shows with Plex, you need to prepare a compatible tuner and antenna first. Be aware that you need to subscribe to Plex Pass before you get the record TV on PC software. Well, this maybe the typical requirement among common TV recorders on PC.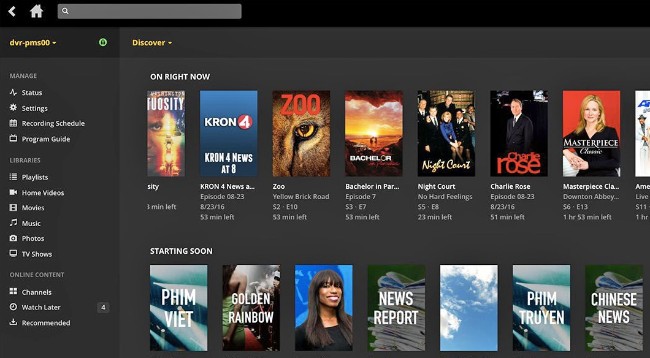 Top 5: Emby
Once you add media files, the Emby server will convert and stream your files to other available devices automatically. Well, you can easily record TV on Windows 10 PC with Emby, as well as other Windows operating systems. Be aware that there is no TV guide data. Thus, you need to manage the TV schedule by yourself.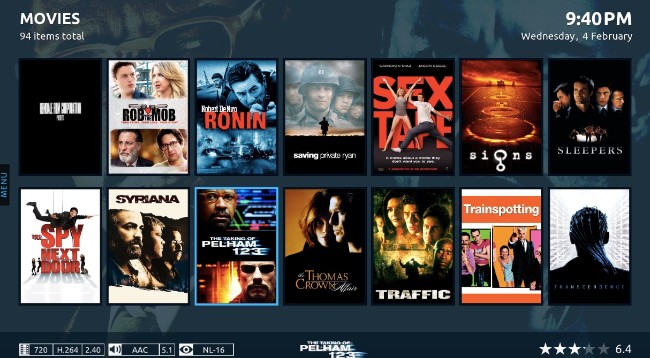 2. Best TV Recorder Software for Windows and Mac PC
If you want to get rid of TV tuners like HDHomeRun DVR, Tablo and other similar ones, then you should not miss FoneLab Screen Recorder. This TV recorder software allows users to record any streaming video without lag. Thus, you can record TV shows, gameplay videos and other media files in high quality. In another word, it is your best way to record TV on PC without a TV tuner.
Main Features of the Screen Recorder
Record movies, TV series, YouTube videos and other streaming media files with full screen or customized screen size.
Capture system and microphone voices on the computer.
Take snapshots during or after recording directly.
Add arrows, lines, step tools and other drawing filters on your video or snapshot.
Select the output video, audio or screenshot format or output quality freely.
Offer a safe, clean and intuitive user interface.
Steps to Record Live TV on Your PC in High Quality
Launch the TV recorder on PC
Free download and install FoneLab Screen Recorder on your computer. You can activate the account with your email address and registration code. Later, click the Video Recorder option in the first place.

Select the video recorder mode
Draw the certain screen size you want to capture. Later, trigger the System Sound or Microphone options to the On state. You can move sliders below to manage the input volume. After that, click the REC icon to start recording on your PC.

Record TV shows
After the 3-second countdown, the TV recorder software will start recording automatically. Thus, you need to head to the streaming TV show within 3 seconds. Well, there are no restrictions about the recording time. You can even set a timer to start and stop streaming TV recordings smartly. Moreover, you can add editing tools while recording directly.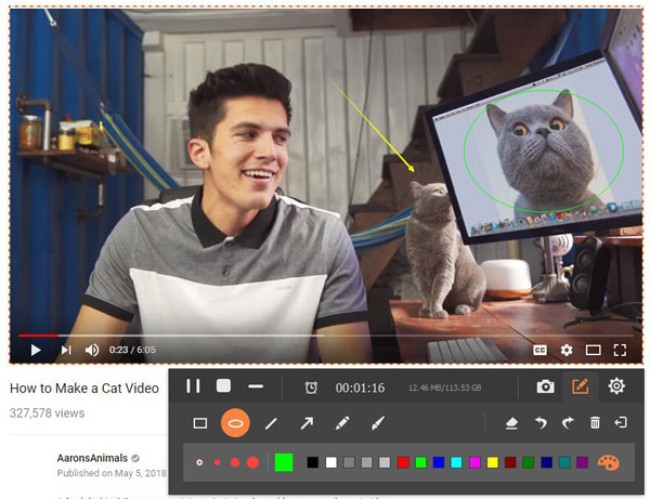 Save or share your TV recording
When you want to skip the certain part, you can click the Pause icon to achieve it. Later, choose the Resume icon to continue the live TV recording on your PC. After finishing recording, you can click the Save icon to export the TV show.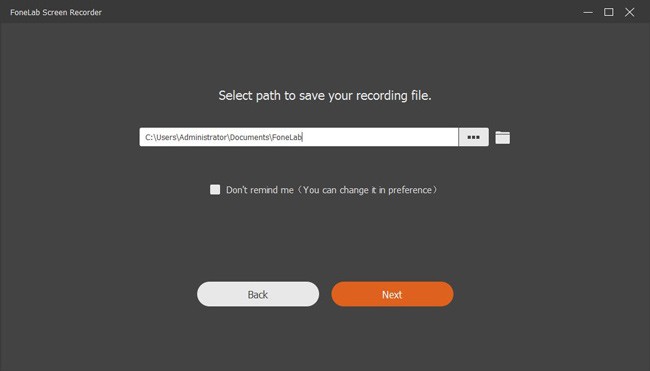 Note: The default output video format is MP4. You can change to other formats before recording. What's more, you can click More Settings to change video and audio settings.
Sounds super easy, right? Actually, there is no need to prepare other equipment. You can run FoneLab Screen Recorder to download and record all streaming videos, as well as live TV shows. Next time you want to record live TV shows or streaming YouTube videos, you can run this TV recorder on PC to get the satisfying result. Leave comments below if you find other excellent TV recorders. Well, please don't hesitate to contact us if you have questions about live TV recording.
Related Articles:

Leave your comment and join our discussion