How to Record Video from Vimeo and Save as MP4 or MP3 Files with Ease
How to record from Vimeo? When you need to extract the contents from Vimeo offline as MP3 or MP4, which is available for online viewing only, you can learn more about the 4 most efficient methods from the article. As a popular video stream platform, Vimeo contains a lot of content, including the online streaming music and videos. But extract the videos from Vimeo to MP3 or MP4 is not a simple task, you can learn more details about the 4 most frequently used methods from the article.

1. How to Record Vimeo Videos to MP3/MP4
FoneLab Screen Recorder is an all-in-one video recorder to capture online streaming files, including Vimeo, YouTube and more. It enables you to save the Vimeo to MP3/MP4 with a desired quality. You can also add mouse cursor, annotation, watermarks and more other elements. Moreover, it enables you to edit and manage the recorded Vimeo videos and audio files with ease.
Record online videos from Vimeo and other online streaming in one click.
Tweak the audio and video settings, frame rate, FPS, audio code and more.
Add annotations, shapes, watermark, callouts, mouse cursor, line, texts, etc.
Manage the recorded Vimeo files, such as play, delete and share to others.
How to Record A Video from Vimeo without Quality Loss
Download and install the Vimeo recorder, launch the program on your computer. Then choose the Video Recorder option to capture the contents from Vimeo. If you just want to save Vimeo to MP3, you can select the Audio Recorder option instead.

Open a browser and locate the desired video on Vimeo. Turn on the Display option and set the recording region based on the streaming video for recording Vimeo as MP4 or other videos. You can simply enable the System Audio option to capture Vimeo to MP3.

If you want to customize the options related to output, hotkeys and more, go to the Preferences dialog by clicking the Settings icon. Moreover, you can click the REC button before playback the desired Vimeo video for recording the Vimeo as desired.
During the process, you can add text or paintings with Edit icon or take screenshots with the Camera icon. When the Vimeo video recording is done, click on the Stop button to open it in the preview window. If it contains the redundant frames, cut it using the Clip feature.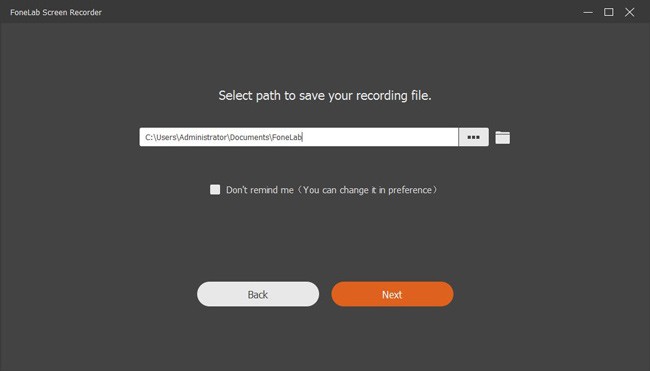 2. 3 Methods to Download Vimeo Videos to MP3
Method 1: Record Vimeo Video to MP3 with Chrome Audio Capture
Chrome Audio Capture is an extension for Chrome browser released by Google. It is able to record chrome audio, record Vimeo videos into MP3 and more. If you are using Chrome on your computer, it is an easy way to get what you want.
Go to Google Web Store, search for Chrome Audio Capture and install the program to your Chrome. Then you will see the icon at the upper right side of your browser.
Visit Vimeo in Chrome and find the video you want to record. Press the Chrome Audio Capture icon on the toolbar. Click the Start Capture button and play the Vimeo video.
When the video playback finishes, you can click the icon again and hit the Save Capture button. If prompted, download Vimeo recording in MP3 to your computer.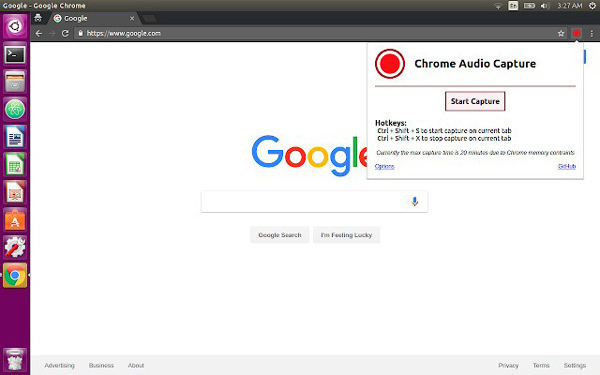 Method 2: Download Vimeo Video to MP3 on MY3Tube
MY3Tube is another online Vimeo video downloader to capture Vimeo contents into MP3 files. It records video from Vimeo and converts it to MP3 directly without any charge.
When you find a video on Vimeo that you wish to listen to offline, create a new tab in your browser, and visit https://my3tube.com/vimeo-to-mp3/.
Copy the video address and paste it into the URL box. Click the drop-down list under format and select Audio. Then select MP3 from Convert media option.
Click the Go button to start recording Vimeo to MP3. Once you have captured the desired videos, you can simply download the videos to your computer accordingly.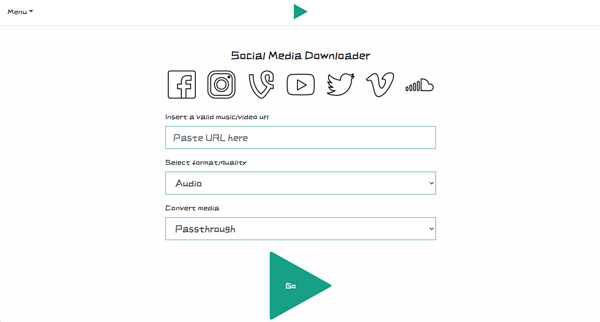 Method 3: Download Vimeo Video to MP3 on Vimeo-Download
Since online apps are not very stable, you'd better learn several online Vimeo to MP3 recorders. Vimeo-Download, for example, is another method to get your videos or audio files.
Visit https://www.vimeo-download.com/ once you have found a video on Vimeo you want to record. Copy and paste the video address into the box next to Vimeo Download.
After that, you can pick the MP3 format under the Conversion Format and click the Start Download Video button. Then download the MP3 file to your computer.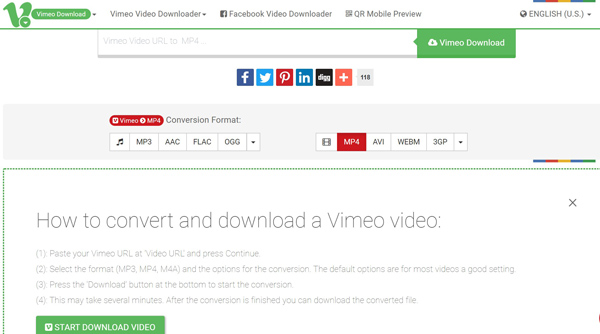 3. Best Tips to Record Vimeo Videos with Ease
1. What are Important Factors to Record Vimeo Videos?
Just choose a suitable Vimeo recorder on your computer. If you just wish to watch the videos offline, MP4 is the best output format. To listen to the Vimeo videos, you can choose MP3 instead. You need a good Internet connection when downloading or recording videos.
2. How to Record Vimeo to MP3 on An iPhone?
When you need to record live streaming Vimeo on an iPhone, the default iOS screen-recording feature is the most recommended method. Swipe up from the bottom of your iOS phone screen and long-press on the Record icon and then tap the Microphone button.
3. How to Capture Vimeo to MP3 with An Android Phone?
For Samsung and LG phones, swipe down twice on the Quick Settings menu to click the Screen recorder option. Besides the default option, you can also take advantage of some other Android screen recorder to capture Vimeo to MP3, such as AZ Screen Recorder, DU recorder and more.
Conclusion
Here are 4 different methods to record Vimeo videos, or save the Vimeo files as MP3. Web downloader apps are convenient methods to get the desired files. Vimeo recorder extension is another simple option. If you want to get more tools, FoneLab Screen Recorder is a smart choice. It is not only easy to capture all onscreen activities, but also able to produce the best output quality within clicks.
Related Articles:

Leave your comment and join our discussion