5+ Dxtory Alternative Screen Recorders for Windows/Mac/Linux Users
- "Need alternatives to Dxtory…"
- "Dxtory does not work for a fair amount of games…"
- "I want to make a game tutorial, but Dxtory is difficult to use…"
There are many similar questions about Dxtory in various forums. Actually, seeking for a good Dxtory alternative is a hot topic. Many people complain about the Dxtory not working and other restrictions. Well, there are still many other excellent screen recorders you can try. From this article, you can get the Dxtory review and alternatives. Just read and learn.
But do not worry about that. If you don't have time to watch the show, it will be a good idea to have someone else record it for you. From this article, you can get powerful TV recording software. Thus, it is not a hard job to record TV shows on a laptop anymore.

1. What Is Dxtory
Dxtory is a popular screen recorder for DirectX and OpenGL Applications. Most people use Dxtory to record streaming gameplays due to its high speed. Dxtory can record several audio sources at the same time. The recording files will be saved as AVI files individually.
In addition, you can broadcast videos and take screenshots with Dxtory on Windows PC. Because Dxtory records game videos in high quality, the file sizes are larger than common files. Sometimes it takes more time to share and upload a Dxtory recording video.
You can try the Dxtory free version to record a game video with limited features. If you want to access more screen recording functions, you need to buy a Dxtory license. One license is required per Dxtory account. Well, the Dxtory price is 3800 JPY. Once you complete the Dxtory setup, you can capture games and record screen videos with ease.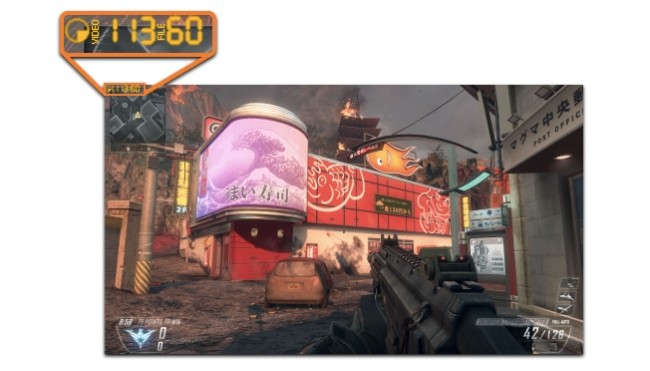 2. 5 Common Dxtory Alternatives
These are popular alternatives to Dxtory. Thus, you can record gameplays and other streaming videos on your Windows, Mac or Linux computer. Though there are always these or those restrictions. Well, from this section, you can learn advantages and disadvantages of each Dxtory alternative carefully.
1. Fraps
Fraps is a hot Dxtory alternative for Windows. You can record gameplays and other kinds of videos with customizable frames.
Pros:
Record a video up to 120 frames per second.
Capture screen videos with internal and external audios.
Cons:
Its developers have not updated Fraps for a long time.
The output file size is large.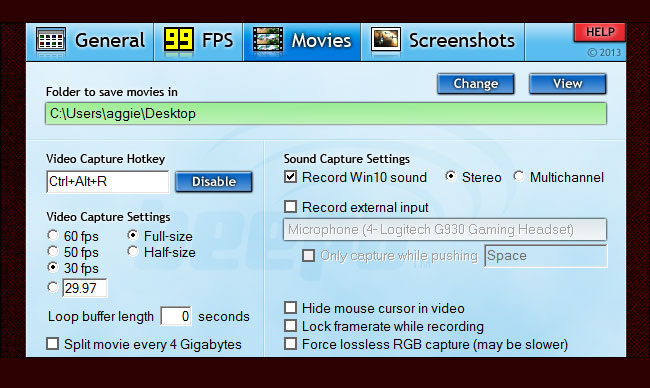 2. OBS
OBS (Open Broadcaster Software) is also a popular Dxtory alternative for Linux, Windows and Mac. Well, you can record videos and take screenshots for free.
Pros:
Record live streaming videos to YouTube, Twitch and other platforms.
Capture real time videos and mixing audios together.
Cons:
OBS does not work on Windows XP.
The user interface is not intuitive for beginners.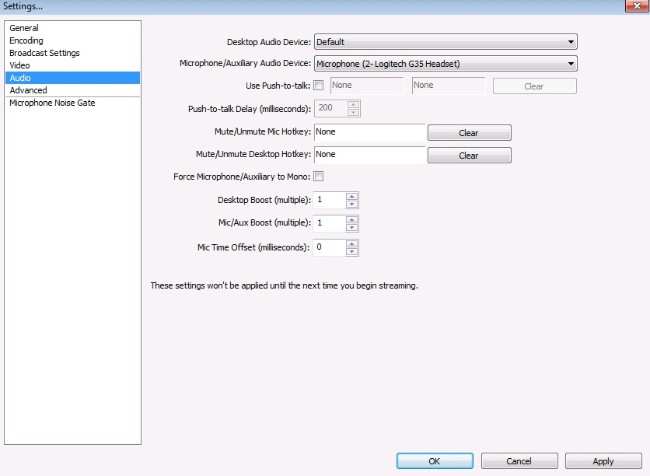 3. PlayClaw
PlayClaw is available on Windows computers and browsers. You can run this Dxtory alternative software for video recording and live streaming.
Pros:
Get customizable FPS settings for screen recording.
Capture up to 16 audios at the same time.
Cons:
The PlayClaw free version allows users to record a video with a watermark up to 30 seconds.
It cannot record browser elements.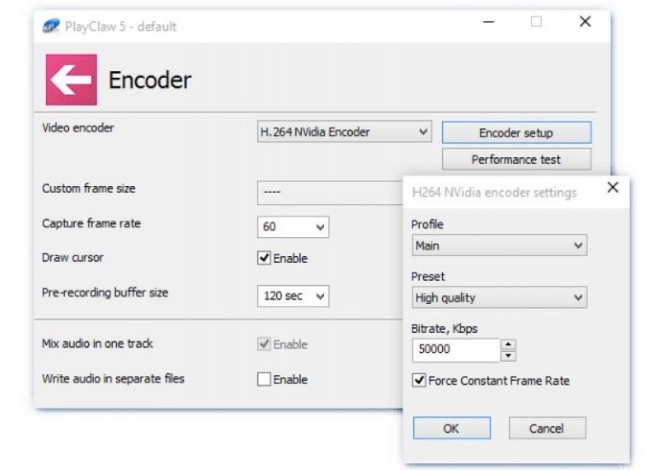 4. Action!
Actions! screen recorder is developed by Mirillis. For YouTubers and other gamers, you can record most real-time gameplays on Windows in high definition.
Pros:
Support to broadcast livestreaming videos to Twitch, YouTube, Facebook Live and Hitbox.
Record game sounds, background music and your voice while recording.
Cons:
You cannot adjust bitrates and custom frame rates.
The design is complained by many users.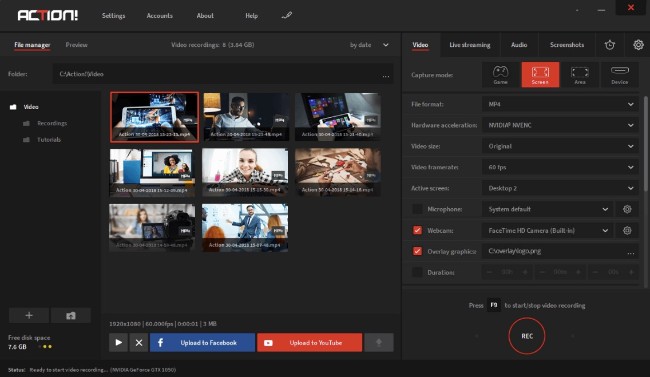 5. Bandicam
You can get game recording mode, screen recording mode and device recording mode from Bandicam. Well, Bandicam is not only a Dxtory alternative, but also an OBS alternative for Windows XP. 
Pros:
Record 2D and 3D videos in high definition.
Work with iTunes games, Windows Media Player, HDTV and other programs.
Cons:
Be short of editing features.
Live streaming is not supported.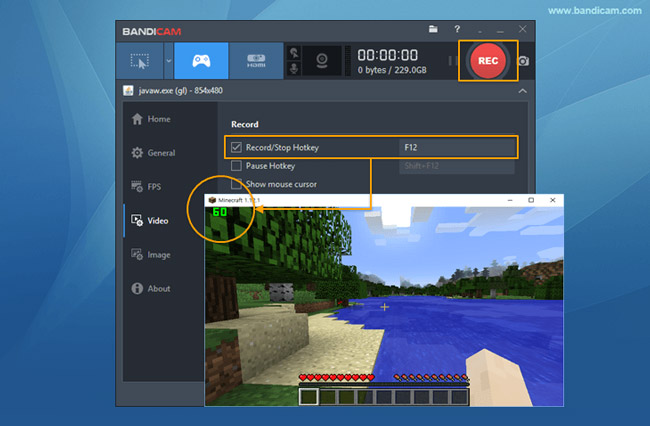 3. Best Screen Recorder Software Alternative to Dxtory
To get rid of above restrictions, you can turn to FoneLab Screen Recorder for help. It is a lightweight and powerful screen recorder for both amateurs and professionals. You can record gameplays, movies, TV shows, tutorials and other kinds of videos with audio smoothly. Yes, it will not slow down the speed while you are playing games, watching streaming movies or doing other activities.
In a word, FoneLab Screen Recorder is your best alternative to Dxtory for Windows and Mac.
1. Key Features of the Best Dxtory Alternative
Record streaming videos with full screen or customized size.
Capture internal or external sound as MP3 files.
Take screenshots during or after recording freely.
Add texts, arrows, lines, step tools and other drawing panels on your video or snapshot.
Use hotkeys to start or stop the record by one click.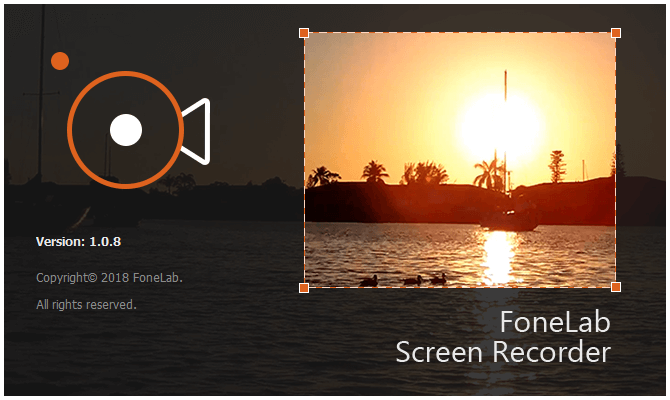 FoneLab Screen Recorder
Capture video, audio, online tutorial, etc on Windows/Mac, and easily customize size, edit the video or audio, and more.
2. How to Record HD Videos Using Dxtory Alternative Software
Step 1Run the screen recorder
Free download FoneLab Screen Recorder. Launch the Dxtory alternative software after the installation. You can choose the Video Recorder option.

Step 2 Prepare for screen recording
You can choose full screen, fixed region or custom region from its drop-down menu. Enable the webcam if you want. Later, choose the input audio source. You can turn on System Sound and Microphone together or separately.

Step 3 Start recording
Click the REC icon after all preparations. You can edit the video and add specific labels while recording. In addition, you can pause, resume or stop recording without time limits. If you want to take a screenshot, you can draw on the screen directly.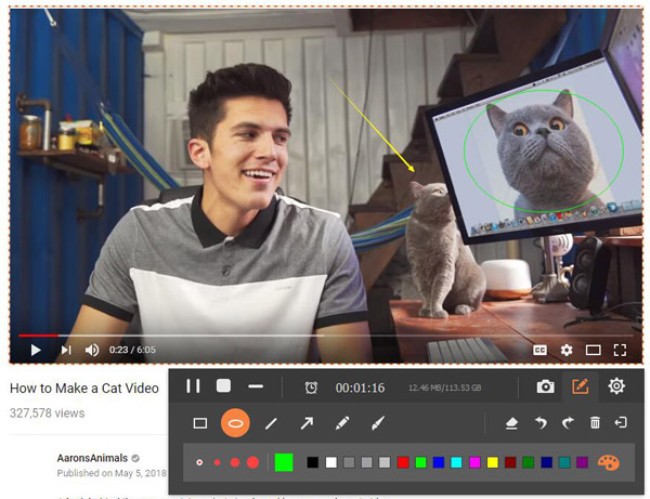 Step 4 Save or share the video
When you stop recording, you will get a popping-up window. Click the Play icon to preview the video. Later, you can choose the Save option to move on. Change the output folder if necessary. At last, click the Next option to export the recording file. In addition, you can share the video to YouTube, Facebook and other sites too.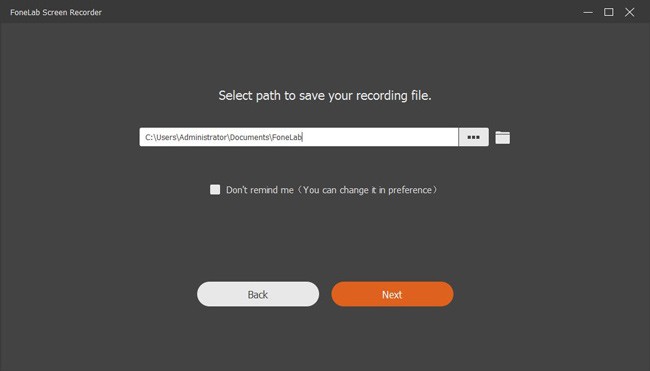 That's all for how to record screen videos with FoneLab Screen Recorder. Can you find your best Dxtory alternative now? If not, please don't hesitate to contact us. We are looking forward to your questions and suggestions.
Free Download
Free Download
Related Articles: