Best Way to Download iTunes Podcasts on an iPhone or Computer
People like to save their memories as a video or audio nowadays, or they just like to share their thoughts to others, even the people all over the world. For the one who want to share their memories as audios, Podcast is the best app for sharing.
Since Apple released iTunes 4.9 which added formal support for podcasts in June 2005, people began to upload podcasts to iTunes or download from it. Those podcasts are divided into various types like Comedy, Education, Health, and so on.
Do you want to learn how to download Podcasts? In this article, we will show you how to download Podcasts with or without iTunes, also how to record a Podcast. Just keep reading our article, we have done research and summarized some solutions for you.
1. How to Download Podcasts with iTunes
Launch iTunes app on your computer.
Click the arrow from the menu at the top left and choose Podcasts.
Click Store at the upper middle of this Podcast window.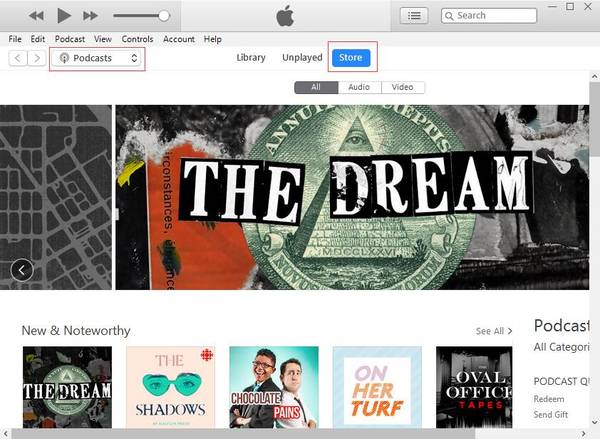 Find a podcast you want and access its detail page by clicking it, and there are two methods for you to download.
Method 1. If you want to download specific episodes: Click the Get button next to the you want to download.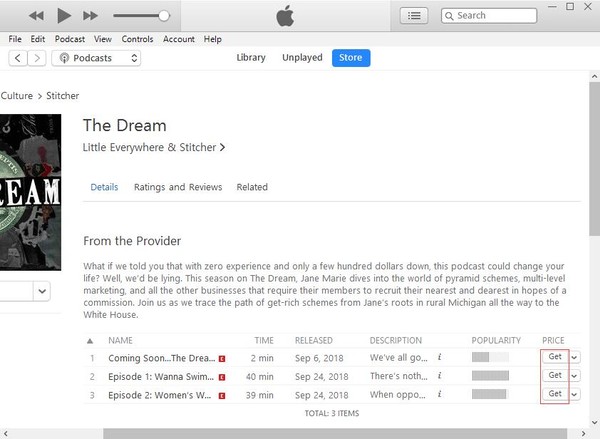 Method 2. If you want to download every new episodes when it is released: Set up auto-downloads at Podcast Settings.
Click Subscribe.
Click Library at the upper middle of this Podcast window.
Click the gear-alike icon, then click the button next to Download Episodes to change it to On if it is Off.
Click the Done button to finish the settings.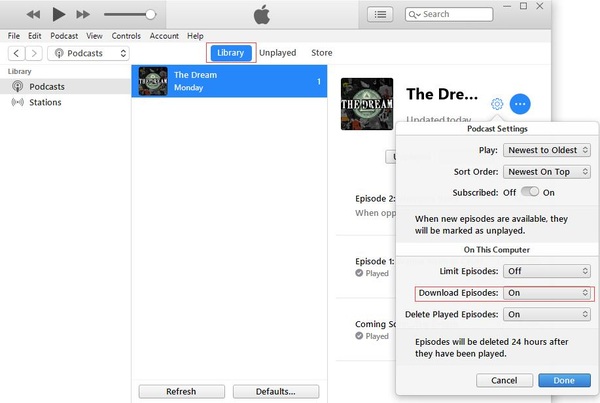 Download and listening podcasts with a specific app like iTunes seems more reassuring than others. But when we download a podcast from iTunes, we have no idea about where it is on our computer. Some people want to transfer the podcasts to other devices to listen, this becomes a little bit complicated for this situation.
So we also find out how to download podcasts without iTunes. Let's go to Part 2.
2. How to Download Podcasts without iTunes
Method 1. Download podcasts with Podbay.fm
As an online podcast on the web, Podbay.fm allows people access all the podcasts on its own website instantly. This is greatly reducing the user's time of waiting for a desktop client to load.
Visit Podbay.fm

.
Click Browse to choose the category you are interested in.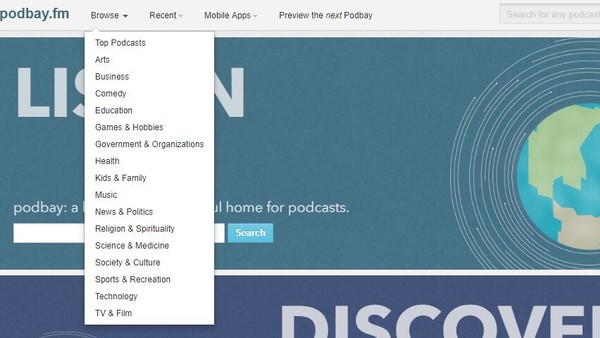 You will go to the webpage which contains the related topic after clicking the category.
Select one topic and you will go to the detailed page of it, click Listen button next to the episode you want to listen.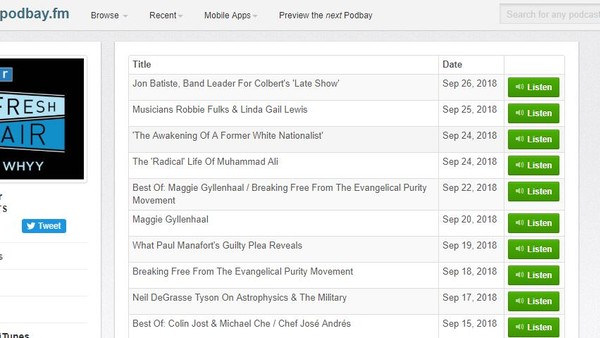 There is a Download button in blue, just click this button to download. It will ask you to select a location on your computer to save this file.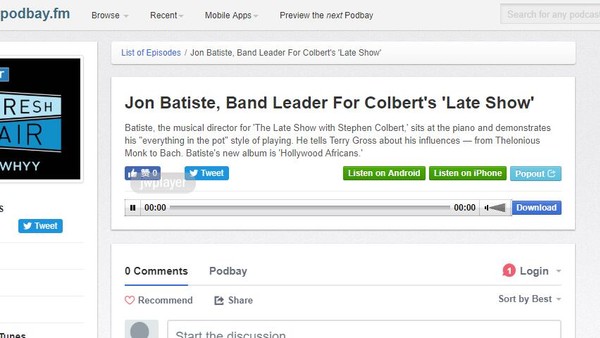 There are other websites like Nerdist

on the internet, you can easily locate the detailed page of the episode you want and then download it.
Method 2. Download Podcast with FoneLab
What can you do if there are no download button on the page of the detailed podcast page?
You can try FoneLab Audio Recorder to get the audio on computer.
Download and install the program on your computer, and then launch it.
Play the podcast you want to download, and then click Rec button on the software interface.

Stop the recording when the podcast is done. You can save the audio in the local folder on your computer.
Now you have learned how to download podcasts without iTunes.
It seems easy to download podcasts, no matter you are using the iTunes or without using it, right? So, which method you choose is up to you. And then you can record iTunes video or radio as you like.
Maybe someone also wondering how to make a podcast, if you are the one who want to make a podcast by yourself and upload it on the popular podcast website to share your story, we have prepared Part 3 for you.
3. How to Download iTunes Podcasts by Recording
Method 1. How to record a podcast via Voice Memos on an iPhone/iPad
Most of us cannot live without a smartphone today. We carry the phone everyday to contact people or take photos or videos. It's the easiest way to record an iTunes podcast on iPhone, just one tap the record button. Fortunately, iPhone also has a built-in recorder named Voice Memos.
Let's show you how to record a podcast for iTunes on iPhone.
Launch Voice Memos on your iPhone.
Tap the red record button, it means you are recording now if the circle button turns to a square.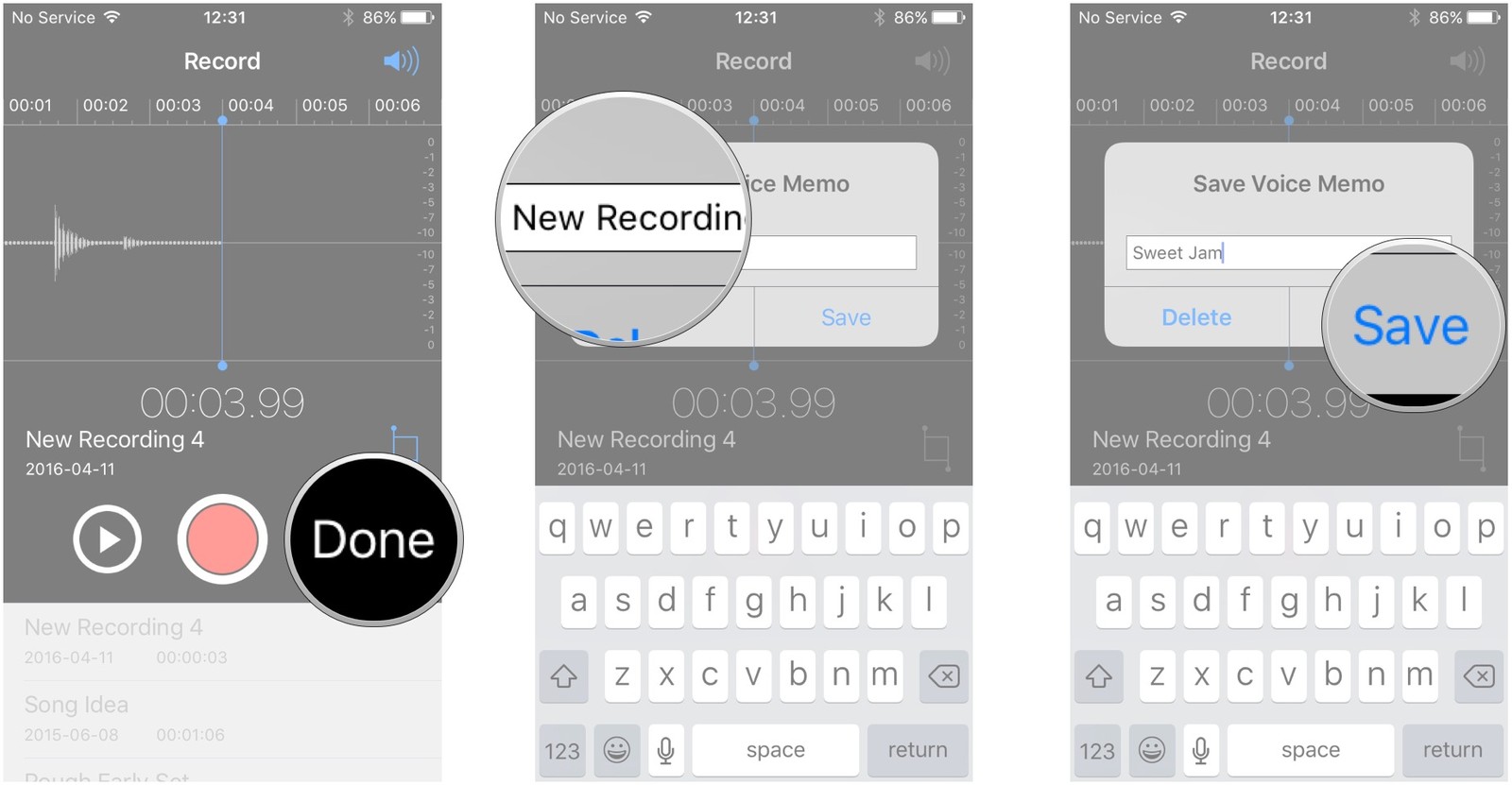 To finish recording, tap the record button again, then tap Done. There will be a popup allows you to name the audio file.
Voice Memos also allows people to trim their recorded audio – tap the recorded audio you want to trim, and the Edit item will appears, tap Edit, and then you can trim your audio.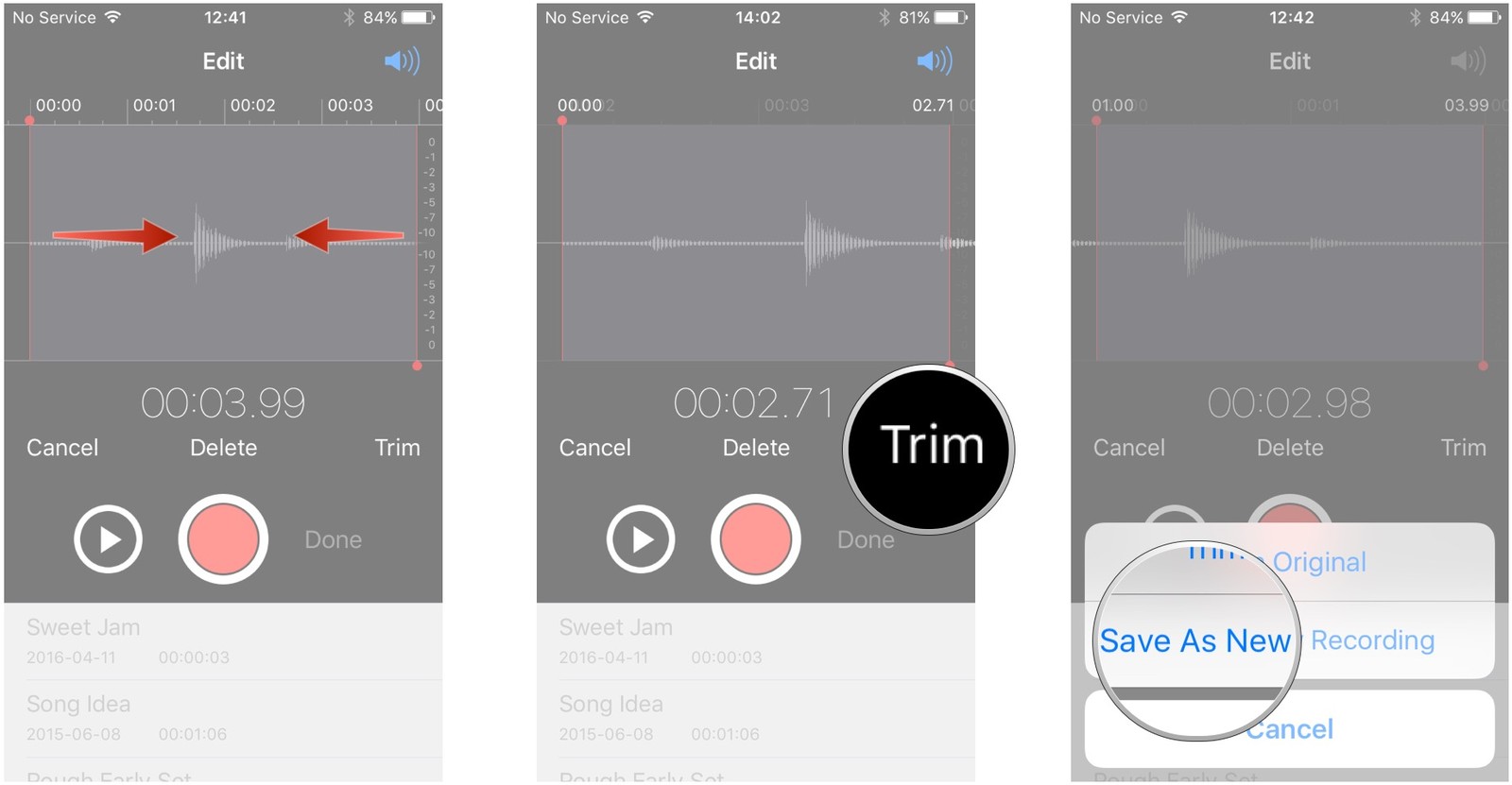 Sometimes recording a podcast on your iPhone is not so convenient,  and the Voice Memos is lack of features like save the audio in other formats such as MP3, M4A, WAV, AAC, etc. So some people prefer making it on a computer. For those people, we also provide a solution for you.
Just go to Method 2.
Method 2. How to record a podcast on a computer(Mac/Windows PC) via Screen Recorder
As powerful recording software, Screen Recorder can not only record your audio, but also the video. It provides multiple output formats like MP4, WMV, MOV, AVI, GIF, TS, etc. and functional editing features, which let you enjoy making your audio or video.
Note that FoneLab Screen Recorder has both Mac version and Windows version.
Either Mac version or Windows version works almost identically, we will take Windows version for instance.
Launch Screen Recorder on your PC. And you can see there are three options for you – Video Recorder, Audio Recorder, Snapshot.
Video Recorder: It can record all of the activities on your computer and save it as a video.
Audio Recorder: If you choose this option, it can only record the audio.
Snapshot: Click on this button, you can capture your screen and save it as a photo.
For recording an iTunes podcast, Audio Recorder is the one meets your need. Just click it, you will go to the Audio Recorder interface.

Check the settings before your video.
If you want to record the system sound, just turn on the System Sound. If you want to record the audio from microphone, just click the Microphone button to turn it on.

Click More settings, you are allow to set the output settings such as Location of output files, Audio/Video output format, Audio/Video output quality, etc. You can also change the mouse settings and the hotkeys.
Click the REC button to start audio recording, it will start with the 3-2-1 countdown.
To stop recording, click on the square button to finish it. You can preview the project before saving it.
It is so easy for you to record a podcast for iTunes on your computer via Screen Recorder, right? You can easily use it to record streaming audio, music, gameplay and more. Have a try by yourself.
Now you reach the bottom of our article, have you known how to download a podcast with or without iTunes? Which method of download podcast do you prefer?
Related Articles:

Leave your comment and join our discussion